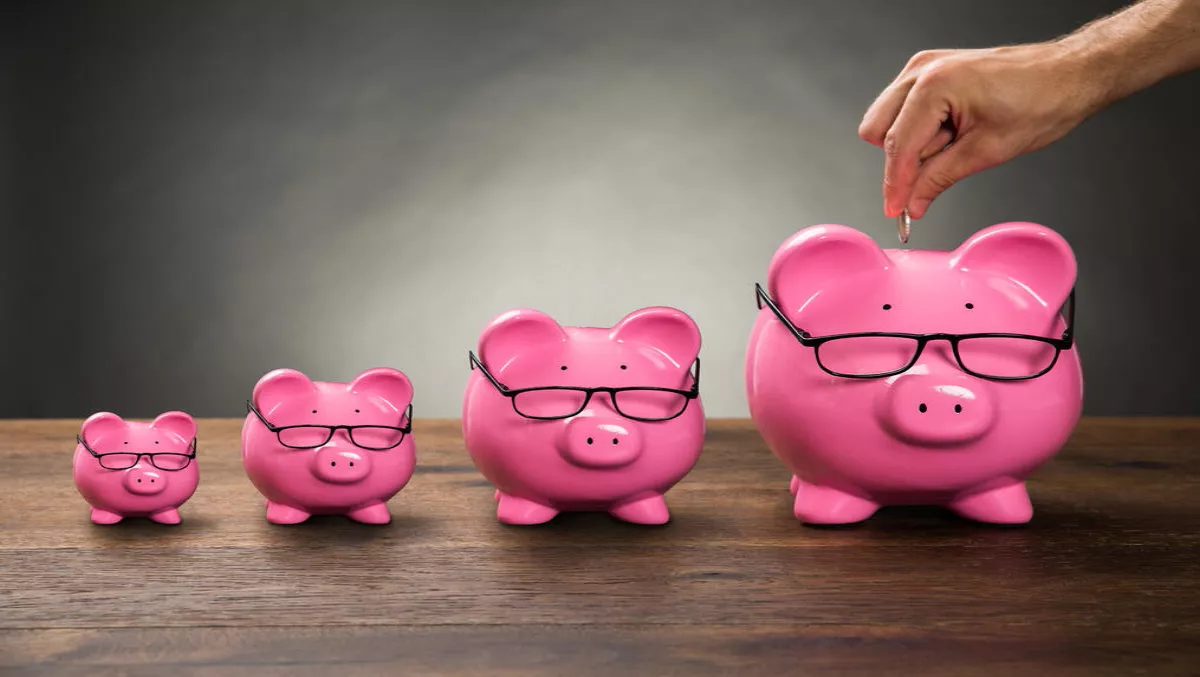 How to build a recurring revenue business
FYI, this story is more than a year old
Many resellers have already made the transition to recurring revenue, and for those who have yet to do so this article can help them to build value in their business.
During 10 years as vice president of Asia Pacific at StorageCraft, partners would ask how to build a recurring revenue business. Of the many, many ways of doing so, one of my favourites is obvious and simple – perhaps too obvious. Partners who are struggling with the 'new' business model of building recurring revenue, take note.
One simple methodology
1. Find new technology that you are not selling to your existing customer base, that is available on a monthly, recurring revenue model. Sell this service / solution to existing customers since the easiest people to target are happy existing customers.
Regular audits: including Network, Security, Exchange, SQL, PCI compliance audits. Suggestion = Network Detective.
Cloud disaster recovery. Suggestion = StorageCraft Cloud Services
Storage virtualisation = ioFABRIC (yes: I work for ioFABRIC).
VoiP and video conferencing. Suggestion = 3CX and BlueJeans.
Network bandwidth optimisation. Suggestion = FatPipe.
2. Find additional solutions that can be upsold and targeted at new customers to expand your reach, increase income and grow your customer base
3. Once adequate recurring revenue is established, start looking at core applications, and see which can be migrated across to monthly subscription, to grow recurring revenue business.
4. Most successful MSPs charge for professional services, implementation and project work, so a solution that identifies additional project work is ideal. Making 10 or 20 per cent on selling products, doesn't mean a reseller has to stick to the same margins with recurring revenue. Many recurring products enable them to make margins of 30-40-50 per cent or more. This translates into lower income per month, but substantially higher margins.
Benefits of recurring revenue
1. Revenue, profit and costs are/should be predicable – it is essential to accurately forecast revenue and costs in 3, 6, 12 or even 24 months. This can assist in planning headcount, expansion plans, marketing spend and when to expect profitably upgrading the business.
2. Customers love it. It is much easier to budget a recurring monthly fee and eliminate or reduce unexpected 'lumps' from the IT budget. If the product doesn't work, customers should be able to turn it off and find a new technology.
This motivates both vendor and partner to continue delivering a high quality service to customers. Think what the customer wants: a customer will likely want to turn off the product if it doesn't work, while the reseller wants to lock the customer into a three-year contract. In most cases, a monthly subscription is highly tax efficient
3. Resellers accustomed to making 10 – 15 per cent on a product may find they are able to make 25 – 50 per cent or even higher on monthly subscription.
4. Recurring revenue streams will raise a reseller's value. Should the principals consider selling the business, typically its value will be much higher than a business with transactional revenue.
Challenges:
1. Sales people are paid at 1/36th (assuming a three-year return between monthly subscription and outright purchase) – a hard pill for many to swallow.
2. Move too quickly and the business will probably be unable to absorb the 'existing cost structure' if too many people are changed to monthly subscription on solutions they already consume.
3. Billing customers monthly. This sounds easy, but the right processes must be in place to make sure it happens, and happens accurately. Avoid 'bill shock' where possible.
Be sure to talk to and visit customers weekly or monthly to give them updates, using the '3x Ps' principle: Progress (what happened since last meeting), Problems (what issues were encountered). and Plans (what are your plans to resolve those issues and by when). Resolve all these problems without the customers realising, and they might think they are paying you for doing nothing – not a good thought process for a customer.
4. Revenue is spread over typically 2-4 years vs received upfront which can have a massive (negative) impact on cashflow.
Enjoy the journey and remember, every journey has many paths, it is up to each reseller to find the right path. Should you venture down the wrong path, realise it quickly, change the path and get back on track as quickly as possible.