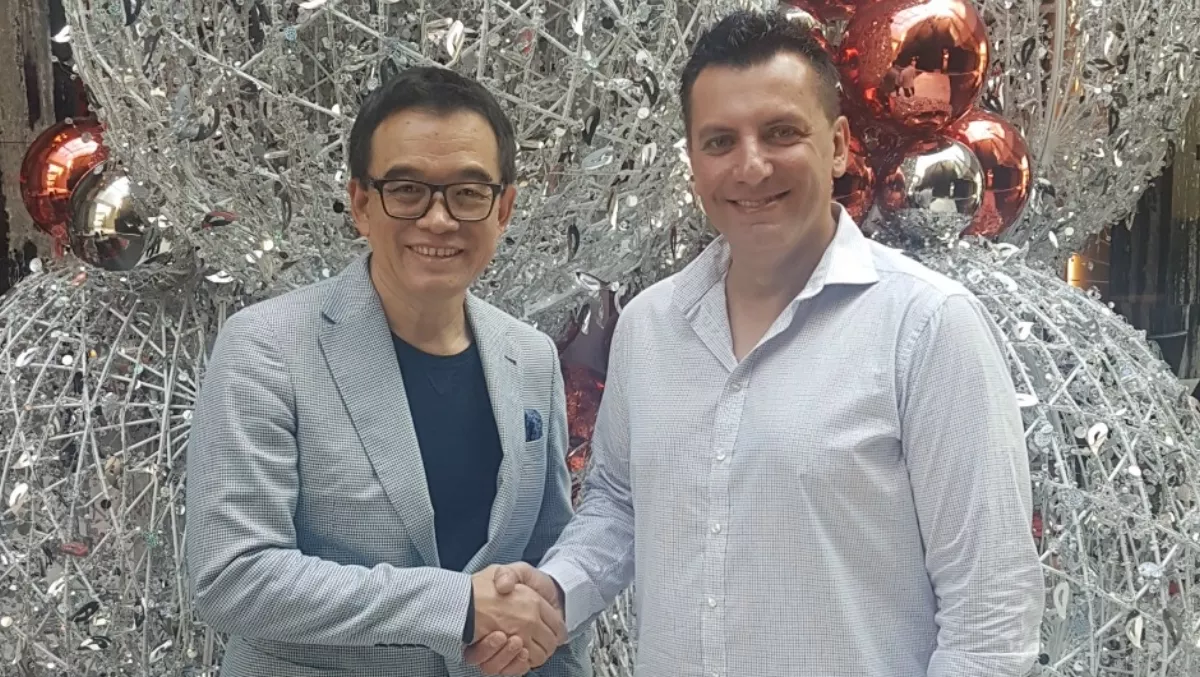 Hong Kong investor snaps up Hemisphere Technologies
FYI, this story is more than a year old
Hong Kong business investor Harry Cheung has snapped up Hemisphere Technologies, in a deal the distributor says provides it with a 'huge' injection of capital and its partners with access to increased market opportunities.
Cheung, who as well as being a shareholder will become Hemisphere Technologies chairman, has strong security distribution experience. He was previously president of information Security One in China, and managing director of Beijing Gloryson Technology Co, the exclusive distributor of Trend Micro in China.
He has a 'considerable' investment portfolio in the IT security space, along with investments in medical technologies and lifestyle mobile applications; and has a distribution business with exclusive Acronis rights across Greater China.
He has also been the managing director of Kaspersky Lab Asia Pacific. Andrew Mamonitis, who will continue as managing director of Hemisphere and has become a shareholder, was also previously with Kaspersky Labs as managing director of its Australian business.
Hemisphere says as well as a significant capital injection, the deal will provide a significant increase in Hemisphere Technologies' reach across the APAC market, thanks to Cheung's regional networks and experience.
Mamonitis says the deal is a vote of confidence in Hemisphere's future and where the distributor can take things for the benefit of its channel partners.
"It's a real winner for us and adds a whole new level of energy and momentum," Mamonitis says.
"Our focus will remain on the ANZ market and our new reach will be used entirely to the benefit of our local channel partners," he says.
"We'll be able to provide our channel partners with access to increased market opportunities, as well as the tools required to drive profitability and growth."
Cheung says Hemisphere Technologies has 'an exciting opportunity within a fast growing, dynamic environment'.
"Having seen what drives success across the channel, I can see Hemisphere has all the right indicators in place – the strong relationship that Hemisphere has with its channel partners; the quality of vendors in its portfolio, the value add services it provides and importantly, the trajectory of the rate of business growth."
The distributor closed out 2017 with the signing of a slew of new vendors to its security lineup as it seeks to provide resellers with a full suite of offerings for solution selling. The new vendors included exclusive deals with F-Secure, Centrify, Backbox and Menlo Security, along with non-exclusive deals with Pulse Secure and Altaro.
Hemisphere says its priority for 2017 is its network of channel partners across Australia and New Zealand.
The company will be adding a senior operations director, an experienced channel manager and new additions to its sales team.
The distributor expects to have its first New Zealand headcount this quarter, with the company bringing on both sales and an engineer in New Zealand.
Hemisphere is also talking with vendors about new investment or co-funding for the Kiwi market.
Peter Phokos, Hemisphere Technologies chief executive, is leaving the company to pursue other opportunities, the distributor says.
Related stories
Top stories