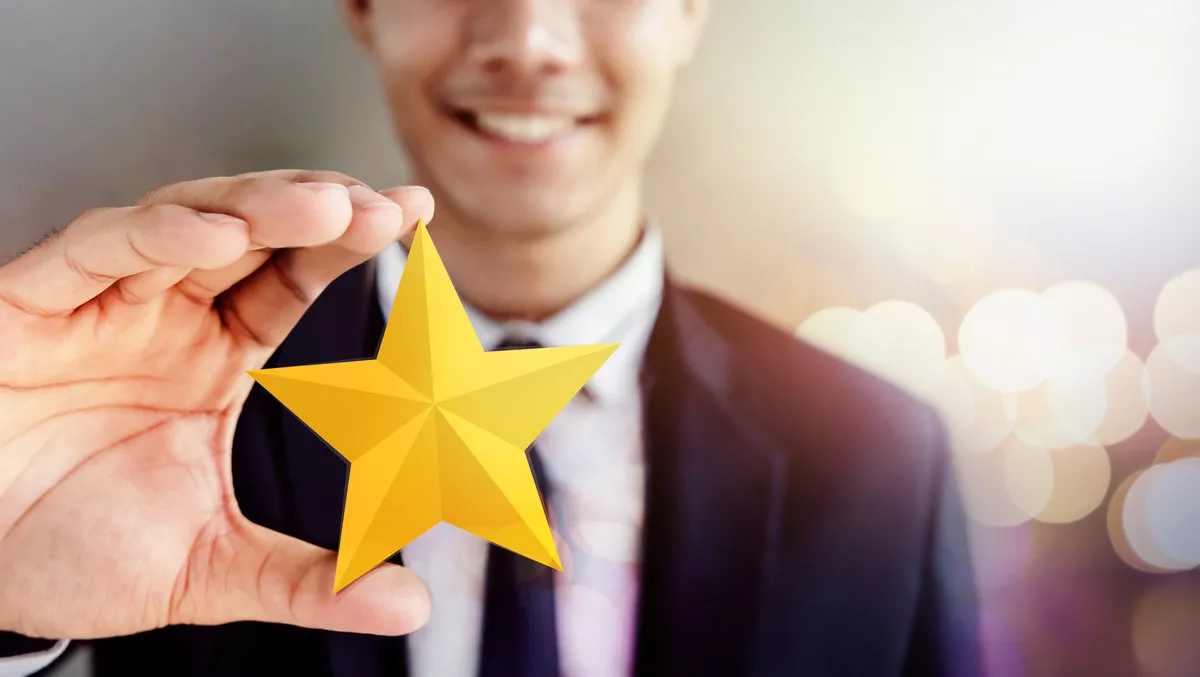 Hitachi Vantara recognises top ANZ partners
FYI, this story is more than a year old
Hitachi Vantara has celebrated its channel partners in Australia and New Zealand at a recent gala awards dinner this month.
The event was held at the Hitachi Vantara Advantage 2019 Partner Summit on the Gold Coast, QLD.
Top partners were recognised for Growth, Innovation, Evolution and Collaboration and one industry leader was given the Hitachi Hero award.
The winners included Revera, NTT Communications, Datacom and Perfekt.
Growth Partner: Revera
Hitachi Vantara senior partner business manager and channel lead for ANZ, Marc Fiala, says, "Revera's growth in the New Zealand market has been impressive, to say the least.
"With this award, we congratulate Revera on incorporating and further developing the Hitachi Vantara portfolio into their solution offerings, taking that offering to market and exceeding expectations in terms of revenue growth, increased market share and providing customers with outcomes that matter," he says.
Innovation Partner: NTT Communications
Fiala says, "NTT developed and enriched a data storage environment to an archiving platform for a national government agency.
He says, "We recognise NTT for building a true private content cloud, leveraging and developing Hitachi Vantara's solution offering to preserve and protect the agency's digital records.
"This enables the agency with the simplified yet powerful search capabilities of metadata and classification for future analysis.
Evolution Partner: Datacom
"We are proud to announce Datacom as Evolution Partner of the year because they have evolved into a partner that has taken a natural step from reselling Hitachi Vantara's core solutions to adding even greater value to their customers with a digital platform offering," says Fiala.
"We especially recognise that they have transformed their finance sector client in NZ with a powerful digital platform environment, with the integration and assistance of Hitachi Vantaras solutions," he says.
Collaboration Partner: Perfekt
Fiala says, "Perfekt have demonstrated best practice as a channel partner for Hitachi Vantara, in that they collaborate with us from top to bottom throughout their various business practices, from reselling the core offering through to their software, managed services and cloud practices.
"They have also made large strides and development into the world of analytics. We celebrate them for taking the Hitachi Vantara product suite, co-developing, innovating and monetising these solutions for the market," he says.
Hitachi Hero Kobus Almon, Consultant and Technical Solution Architect: Perfekt
Fiala says, "There is certainly at least one Hitachi Vantara champion at each of our partner businesses, and of course we celebrate and congratulate them all.
"This year we'd like to especially recognise one such champion who has helped and transformed his organisation to demonstrate innovation and best practice as a channel partner across the board.
"Perfekt's Kobus Almon demonstrates skills and acumen to enhance and grow sales with the team whilst providing consultancy through technical know-how, that supports and grows his own business by integrating the Hitachi Vantara portfolio.
"That includes enabling co-creation with end customers as well. We congratulate Kobus with this years Hitachi Hero Award for ANZ," says Fiala.