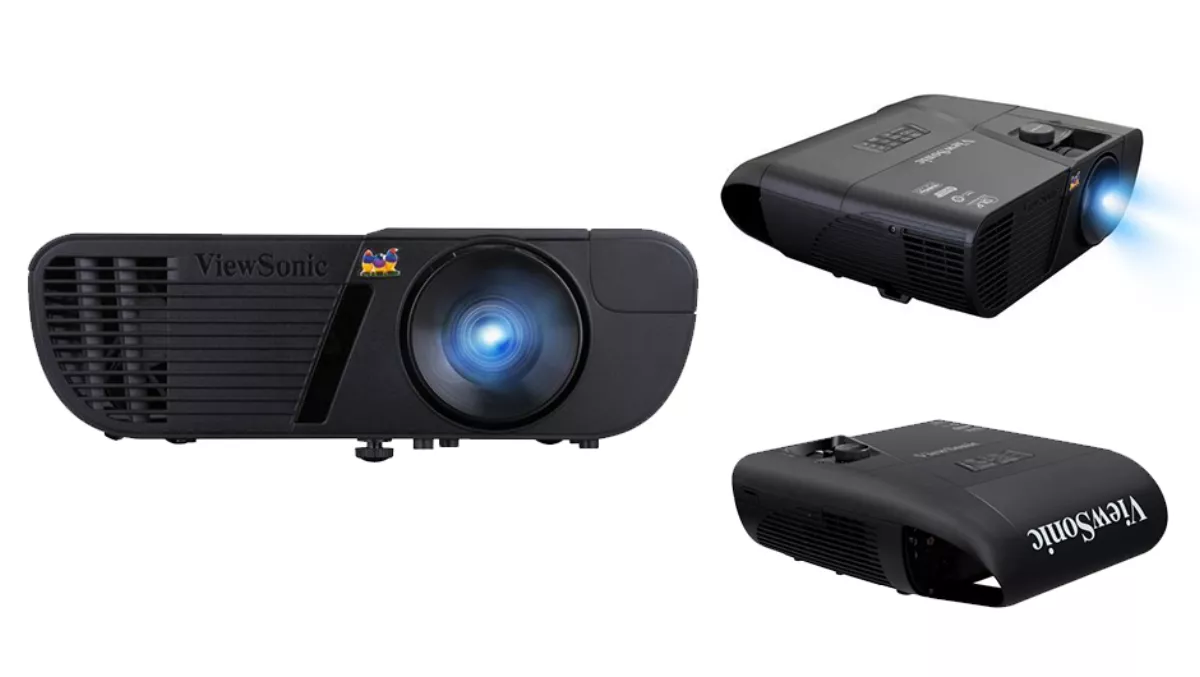 Hands-on review: Viewsonic LightStream Pro7827HD DLP Projector
Wed, 19th Oct 2016
FYI, this story is more than a year old
By Sean Mitchell, Publisher
You've got NetFlix or another digital video streaming service, now it's time to sort out an amazing projector.
Viewsonic has a long history in producing high quality computer monitors and projectors. We got our hands on one of their latest mid-range projector models.
Projectors are generally broken down into two types of technology, transmissive or reflective. DLP projectors actually bounce the image they're producing off a mirror, as a result they are considered reflective. While LCD/LED projectors actually pass light through a panel and are considered transmissive.
The advantage of DLP is that they require less maintenance than LCD. This is because they have a filter-free and sealed chip design, which ensures dust can't settle on the chip emitting the image. Dust would cause an image spot.
DLP projectors are also immune to colour decay over time. Lastly LCD projectors that are designed with three colour panels can become misaligned causing blurry images, this is totally avoided with DLP projectors.
The ViewSonic projector we got our hands on is a home theatre projector and is based upon what I deem to be the superior DLP technology.
It's a well-designed unit with a stylish brushed black finish. It has VGA, USB and three HDMI inputs. One of the three HDMI inputs can also support MHL, which is a more recent standard designed for mobile phones to easily connect to monitors or displays.
You can also daisy chain other devices off the back of the projector with VGA, USB and audio out ports.
I liked the built-in power adapter, which means no bulky power adapter box needs to be hidden.
When projecting it supports full high definition resolutions at 1080p.
ViewSonic has also included a very clever technology called 'Cinema SuperColor' which uses an advanced colour wheel when projecting to deliver brighter colours and crystal clear images.
Designed with Rec.709 movie mode, ISF certified day and night modes, the Pro7827HD delivers optimised colour for a true cinema experience with the use of just one mode.
ViewSonic has included a tool-free control knob that they've called Vertical Lens Shift. This allows users to easily adjust the lens shift function, meaning you can enjoy projection setup almost anywhere with less locational limitations. You can also focus and zoom in to the image with dials on the top of the device.
I've reviewed a number of projectors and I found it to be on the quieter side, which is exceptional for it's price point.
The box includes its power cable, VGA cable, a remote, instructions and a clever cable management cover that attaches to the back of the projector. This cover really tidies up and covers the mess of cables coming out of any projector.
I can't fault my experience with this new age DLP projector, it's also very competitively priced. Good job ViewSonic!