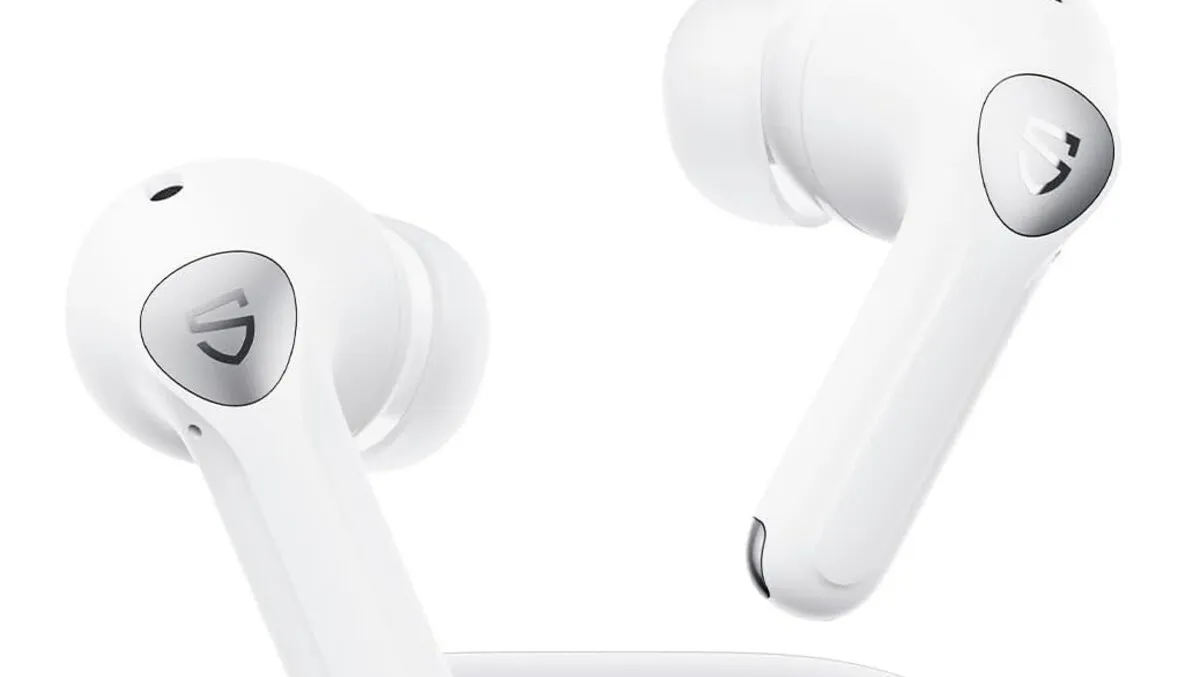 Hands-on review: Soundpeats Air4 Pro Wireless Earbuds
Wireless headphones and earbuds are becoming very popular with people lately. This is mainly because many phone makers opt not to include a simple headphone jack in their devices. The only reason not to include a headphone jack is to make the phones thinner than they have ever been before.
This year, Techday NZ has had the chance to review and test out a ton of different Bluetooth-enabled earbuds and headphones. Well, today we review another, which is simply called the Soundpeats Air4 Pro Wireless Earbuds.
Earbuds are usually expensive for some people because Apple likes to price its products really high for some reason. A generation 3 Apple Airpods set currently costs $349.00 NZD from some official retailers. Thankfully, people can use non-Apple devices if they want to keep their bank account feeling less
empty.
The Soundpeats Air4 Pro Wireless Earbuds that we have reviewed only cost $134 NZD on Amazon. This is roughly one-third of the price of Apple's product and both devices practically do the same thing which is bringing you audio from mobile devices.
What I like most about the Soundpeats Air4 Pro Wireless Earbuds is that it's easy to set up and use. You don't need to download an accompanying app to use it, plus the earbuds pretty much work with any device that supports Bluetooth connectivity.
I didn't even need to charge the earbuds when I first opened them up. I just turned them on, and my Samsung mobile phone was able to pair up with it instantly. My favourite music artists at the moment are Metallica and Taylor Swift, and both of their music sounds excellent while using these new earbuds.
The earbuds sound so crisp and clean when you listen to good audio from them. I also like the bass that it carries because it's deep and satisfying to listen to. These earbuds are also great to use if you are someone who likes watching movies or videos on your phone. I usually don't watch TV shows and movies on my phone, but I admit they sounded excellent with these earbuds.
You also don't have to increase the volume of the earbuds if you want to listen to your music while out in public. I remember I somewhat damaged my ears by turning the volume up too loud using older headphones ten years ago. With the Air4 Pro Earbuds, they have noise cancelling capabilities, so it's safe to use if you're out and about.
Lastly, the Soundpeats Air4 Pro Wireless Earbuds have a decent battery life. The earbuds have 6.5 hours worth of playtime, and this increases to 26 hours with the charging case that it comes up. I remember needing to charge some of The Warehouse Bluetooth headphones constantly because the battery life was short. I didn't need to do that with these decent earbuds.
If you're like me and avoid Apple products due to their high prices, the Soundpeats Air4 Pro Wireless Earbuds are for you. Not only are they more affordable, but they are a decent product, too and will get your money's worth.