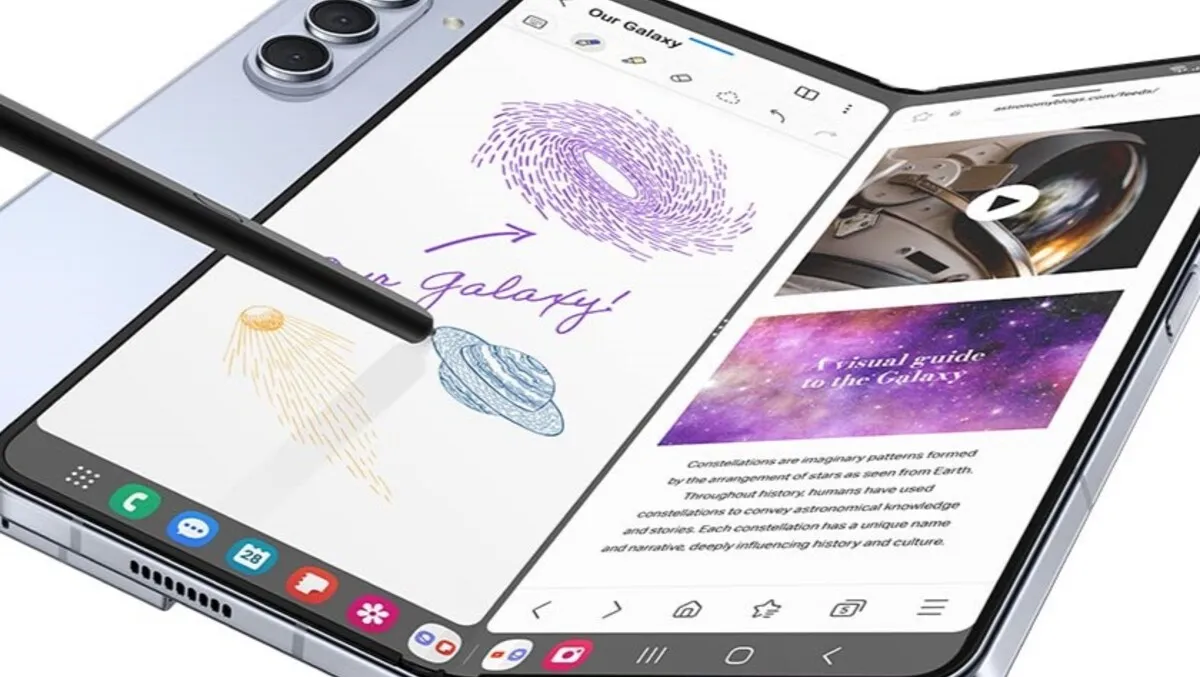 Hands-on review: Samsung Galaxy Z Fold5 Smartphone
Fri, 3rd Nov 2023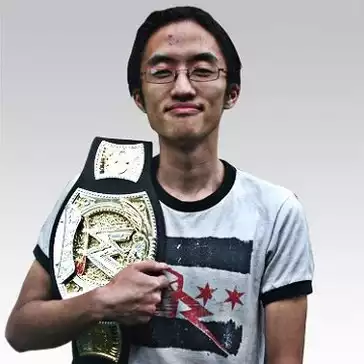 By Damian Seeto, Gaming Contributor
It's now the end of 2023, and it's hard for smartphone manufacturers to truly innovate. This is because smartphones can now pretty much do everything that a computer does and more. However, Samsung refuses to become irrelevant in the tech space and has recently released its range of foldable phones.
High-end phones like the new iPhones and Galaxy Fold models are usually outside of my price range. The most expensive phone I ever bought was a cheaper Samsung Galaxy model, going for NZD 400. Thankfully, I finally had a chance to test out a fancy phone as Techday NZ had the opportunity to review the new Samsung Galaxy Z Fold5 model.
I was a little bit nervous about reviewing the Galaxy Z Fold5 because previous folding phones have had weaker screens. I cannot remember which Samsung model it was, but many YouTube videos have been released showcasing broken folding phones after only a few days of use.
To address the big elephant in the room, I can safely say I used the new Samsung Galaxy Z Fold5 many times over the course of two weeks, and the screen did not break. I folded the phone many times in 14 days, and the screen managed to survive the duration test.
If you are watching YouTube videos or browsing the internet, the bright screen of the Fold5 somewhat hides the groove in the middle of the screen. You can notice the groove sometimes, but this is only under certain angles and lighting conditions.
The screen size is quite impressive because it can fold out to 7.6 inches. This is much larger than a normal phone but smaller than a 10-inch tablet. What some people may not know about the Fold5 is that you can fold it, and a third panel is compatible. This is if you want to use it like a normal phone when you're out and about. When completely folded, the phone is only 13.4mm thick.
Another thing I liked about the Fold5 is the fact that it didn't feel too chunky in my hands. It's the perfect size for someone who has small hands like me. It's also a nice size to watch YouTube because this phone can handle 4K and 60fps videos.
I'm not normally a person who likes to watch movies on their phone, but I'll make an exception with the Fold5. James Cameron's Avatar: The Way of Water looked absolutely beautiful when I watched some scenes from the movie on this high-tech phone.
Speaking of 4K, the Fold5 has the best camera and video capabilities that I ever experienced on a smartphone. I own 6 stray cats, and I took both pictures and videos of them roaming around our big backyard. The phone was able to capture all their fur perfectly, and it was also the first time I saw them running around in 60fps. The 50mp camera also has a huge zoom range, which is perfect if you want to take pictures of a sporting event or concert from the nosebleed seats.
One innovation that this phone has over other smartphones out in the market is that you can run two apps at the same time on one screen. For example, I can drag and drop the Facebook app on the right side of the screen, while at the same time, I can use Instagram and browse photos on the left side of the screen.
Again, this feature may not be useful to everyone, but I do like how you can run two apps simultaneously. Not to mention, the phone is powerful enough to run both apps at the same time without any lag or other technical issues.
While the Samsung Galaxy Z Fold5 mostly runs perfectly, there are some minor flaws that I have to point out. For one thing, the Fold5 follows the trend of other high-end smartphones and has decided not to include a basic headphone jack. There is a good reason for this though and that's to keep the phone to be as thin as possible. The Fold5 would have been a bit chunky if a headphone jack was added.
To my surprise, the Samsung Galaxy Fold5 also wasn't able to play a new game that I had been enjoying on my other phone. For some reason, the Fold5 wasn't able to run or download Final Fantasy VII Ever Crisis. It's strange my weaker phone is able to play the game, but it wasn't compatible with the Fold5.
Lastly, the Fold5 might also be too expensive for some people out there. Looking at the official Samsung NZ website, the cheapest 256GB model costs $2849.00. The other 512GB and 1TB models cost $3099.00 and $3549.00 respectively. Needless to say, this is way outside of my price range if I wanted to buy one myself.
Aside from being expensive and having no headphone jack, the Samsung Galaxy Z Fold5 is still the best phone I have ever used in my life. The screen is a perfect size to watch YouTube videos or to use apps like Facebook. Not to mention, I enjoyed the camera to mainly take photos and videos of my cats. If you have the money, I would highly recommend this phone to you.