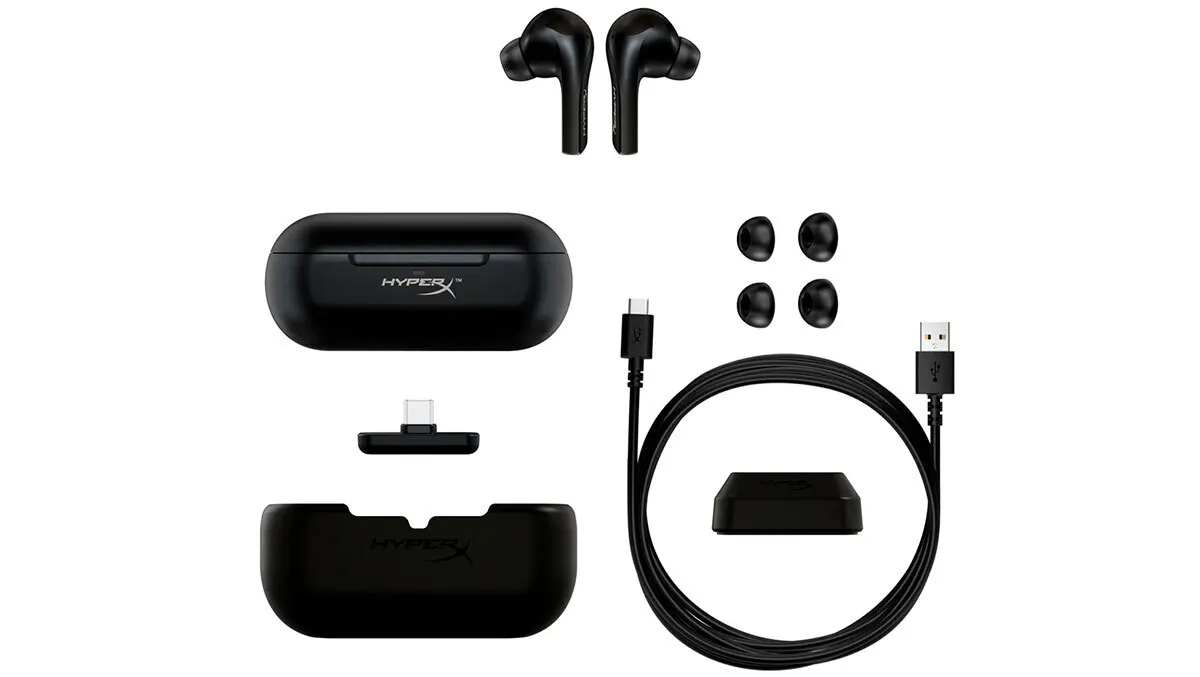 Hands-on review: HyperX Cloud Mix Buds
The HyperX Cloud Mix Buds provide a versatile audio solution suitable for both gaming and music enthusiasts. With the combination of Bluetooth and a 2.4GHz USB-C dongle, the Cloud Mix Buds stand out in a niche market as an ambitious product that works with PCs, Nintendo Switch, PlayStation 4 and 5, and Android phones using USB-C ports.
These lightweight earbuds boast an impressive 10-hour battery life per charge, perfect for extended gaming sessions or long periods of music listening. The option to switch over to mono audio is easily accessible, and the default touch controls are both intuitive and customizable, offering excellent user control.
With the Cloud Mix Buds, HyperX has made strides in delivering low-latency audio. This is especially evident with the USB-C dongle, where the audio quality is less compressed over the 2.4GHz connection compared to Bluetooth. The dongle provides the desired low-latency sound that is particularly appealing for gamers.
One of the remarkable features is the HyperX NGENUITY mobile app (available on iOS/Android), which includes a five-band equalizer. Users can tweak the default sound to their preference, helping them achieve the perfect balance between bass and treble. Though some features, such as DTS:X surround sound, are limited to PC connections, the overall versatility makes these earbuds a handy option for various platforms.
Comfort is also a high point of the Cloud Mix Buds. They are designed to feel comfortable during long sessions without causing any strain. An IPX4 rating adds to their appeal, as users don't need to worry about exposure to humidity or moisture during outdoor activities.
As a thoughtful addition, HyperX includes a silicone half-sleeve to protect the case, guarding the USB-C charge port and providing some protection against drops. This kind of attention to detail, aimed at increasing the product's longevity, is a commendable effort on the part of the manufacturer.
In conclusion, the HyperX Cloud Mix Buds offer an appealing package for those who want a combination of gaming and music earbuds. With unique features like a 2.4GHz USB-C dongle, extended battery life, customizable controls, a versatile app with an equalizer, and a comfortable fit, the Cloud Mix Buds make a strong case for those seeking a true wireless experience with gaming capabilities. Though still a relatively fresh territory with room for growth, HyperX's efforts in offering this multifunctional product deserve applause, as they have successfully provided a solution for both mobile and console gamers who also want a set of earbuds for enjoying music.