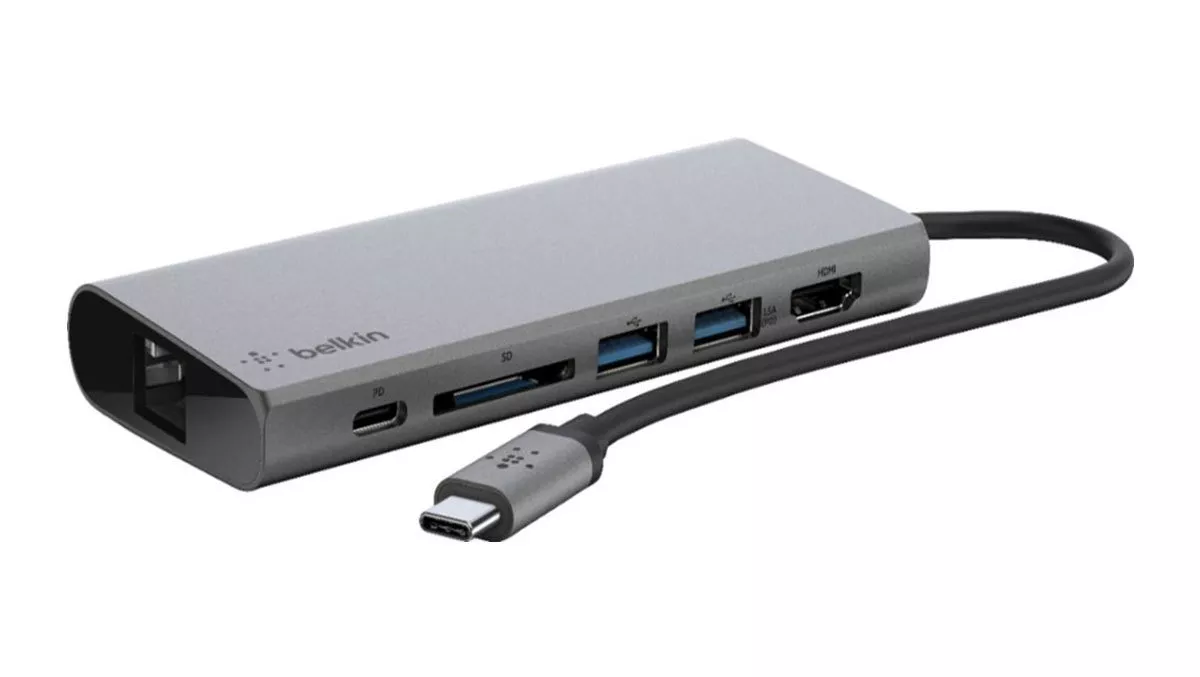 Hands-on review: Belkin USB-C Mulitmedia Hub
By Sean Mitchell,
Fri 9 Aug 2019
FYI, this story is more than a year old
Whether you've got a new Windows laptop, a MacBook or a Chromebook, connecting your devices with the new USB-C standard is troublesome.
More than troublesome, some of the solutions are really expensive, like Apple's Multiport adapter.
Belkin has an elegant solution, which is less expensive and has a lot more functionality. Also, it's light at just 120 grams.
It has a short cable that plugs directly into your USB-C device. It's a high-quality cable with a very solid feeling plug.
On the central unit, it has an ethernet plug at the end, as well as an HDMI port, two USB-A ports, a USB-C port and an SD card slot.
The USB-C port on the device can be used to connect with other devices like the latest Android smartphones. Alternatively and probably most importantly this port can be used to plug your power adapter into which would then flow through to your primary device. This could be a critical feature for those with limited USB-C ports on the primary device.
The HDMI port can support almost any monitor size perfectly, including 4K monitors, although they are only at 30Hz.
USB-A is the very commonly used USB plug standard, and two of these ports are included. This is how you connect USB sticks, printers, keyboards, mice or virtually all legacy accessories.
The ethernet plug at the end of the device is also really fast, supporting Gigabit transfer speeds.
Lastly, the unit includes a warranty of the devices you plug into it of up to $2,500.
The product is designed well with a solid feel. Its rugged design should put you at ease, throwing it in your laptop bag.
Belkin has outdone themselves with this design. Every new laptop owner should have one.