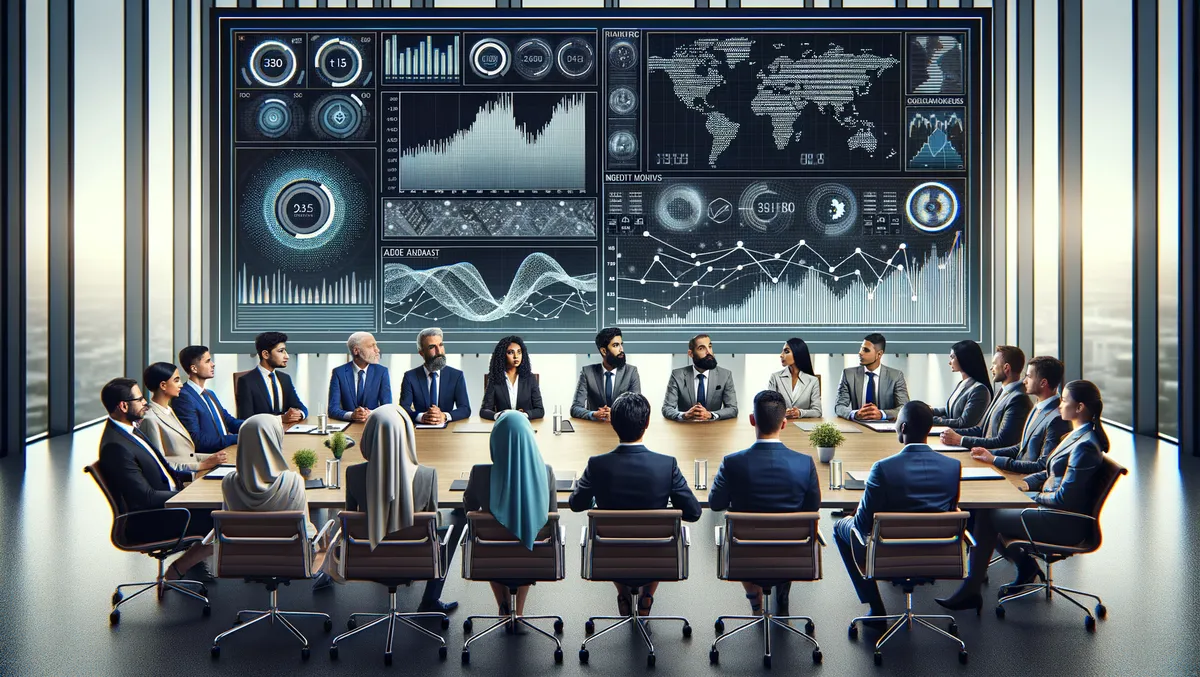 Half of firms yet to adopt AI for business, reveals Valcon's study
Wed, 22nd Nov 2023
By Sean Mitchell, Publisher
Valcon's Global AI-based Pricing Study 2023 has revealed that while corporations hold a high regard for the potential benefits of artificial intelligence-based pricing strategies, over half have not yet embraced any form of AI for business functions. A mere 27% have implemented AI-based pricing, according to the survey conducted by Danilo Zatta, Head of Pricing at Valcon, a leading data and technology consulting company.
The survey sought responses from over 1500 companies across Europe, Asia, and America, varying from SMEs to large multi-national corporations. Significantly, 40% of respondents represented companies with more than 10,000 employees. The study found that 53% of companies consider their internal data insufficiently mature for AI-based pricing, in both quality and quantity. This indicates that many companies are not reaping the benefits of a practice that can help maximise profit margins, especially during periods marked by inflation, volatile market conditions, and fluctuating customer loyalty.
When it came to identifying potential risks and barriers associated with AI-based pricing, the surveyed CEOs, CFOs, CSOs, and Chief Pricing Officers voiced that the loss of control or a lack of understanding was the prime risk (34%). A lack of internal acceptance (23%), high maintenance costs (13%), and regulatory and compliance issues (11%) followed suit.
Noteworthy statistics from Valcon's Global AI-based Pricing Study 2023 include:
76% of respondents consider AI-based pricing to be relevant or highly relevant for price management and enhancing profitability.
27% reported regular use of AI to optimise promotions – for example, 19% regularly review and optimise prices via Chat GPT, and 8% use specific applications like dynamic pricing.
54% of corporations do not yet apply AI for business operations.
53% of corporations deem their internal data unfit for AI-based pricing, whereas 37% feel their data is robust enough for AI pricing mechanisms.
67% indicate their IT infrastructure is not mature enough for AI-based pricing, while 27% believe theirs is sufficiently mature.
Regarding data used for pricing decisions, 46% utilise historical transactional data, 21% use internal cost data, and 11% use customer demographic data.
Danilo Zatta, who headed the pricing practice and authored the study at Valcon, remarked, "Even though most respondents recognise the transformative potential of AI-based pricing, adoption rates are significantly lagging behind. 53% of respondents reported an increase in profitability in 2022, despite inflation and significant market volatility. As economic growth stagnates, the use of AI will become increasingly pivotal for corporations to drive top-line profitability."
Zatta further elaborated, "AI-based pricing deploys machine learning and data analytics techniques to analyse vast data volumes, determining pricing decisions that maximise profits or serve other objectives, such as boosting market share or customer satisfaction. Data quality and IT architecture are seen as the biggest hindrances to the adoption of AI-based pricing. However, akin to any data project, organisations should start small, with pilot projects. The perceived enormity of big data projects often daunts organisations. This is about evolution in pricing and data, not a revolution. Yet, the essence of time is critical in the AI pricing game, and corporations need to keep pace with their competitors to gain benefits."