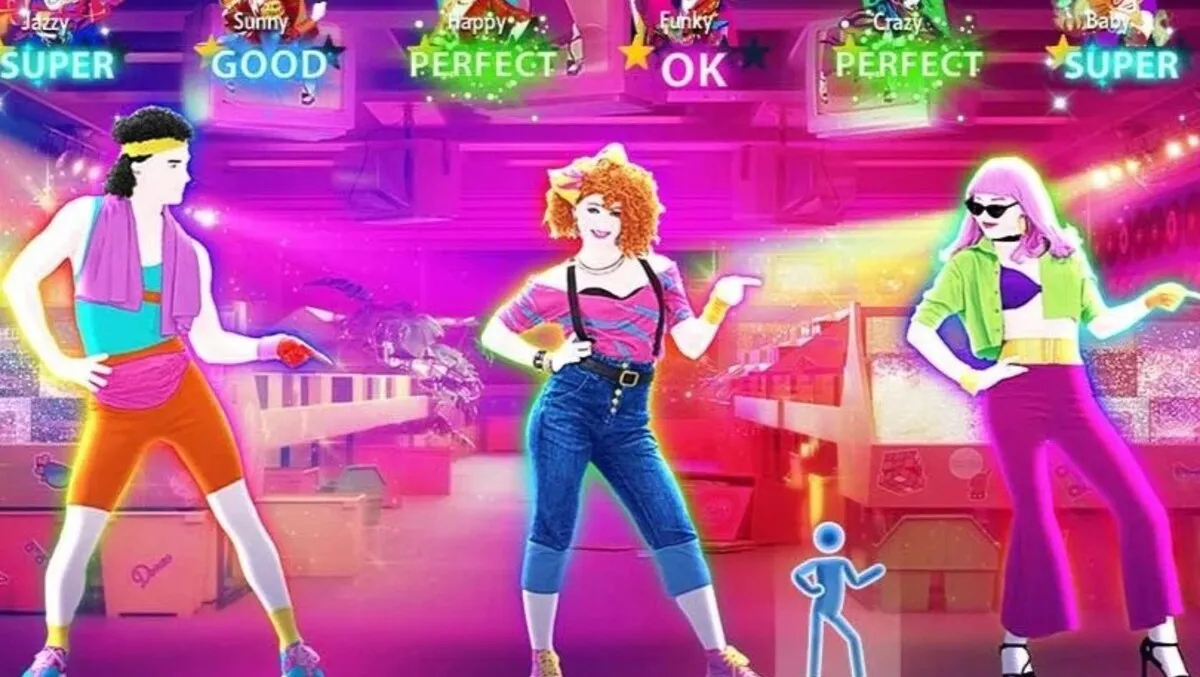 Game review: Just Dance 2024 (PS5)
Just Dance got famous back when it was released originally for the Nintendo Wii in 2009. Due to the Wii having a motion-sensing controller, anybody could pick up and play Just Dance, no matter how young or old you were.
Much like Call of Duty and lots of sports games, the Just Dance franchise is popular enough to be released annually. While we have received new hardware in the past 15 years or so, the core gameplay of Just Dance has never changed. It's a fun game to play even if you are a novice to dancing like me.
The last Just Dance video game I reviewed and played was Just Dance 2017, so it has been a long time since I played a game like this. The last time I played the game, I was using a PlayStation Move controller, which was compatible with the PS4's PlayStation Camera at the time.
Sadly, the PlayStation Move is old technology and is no longer being used for the PlayStation 5. Not to mention, the Xbox Series X/S does not have a Kinect camera either. Instead, most gamers will have to download the newest Just Dance app on their smartphone devices to play this game. The latest app is only compatible with Just Dance 2023 and Just Dance 2024.
Connecting your smartphone to Just Dance 2024 is thankfully fast and easy to do. You will get a code that you will have to type in to connect to the game every time you boot it up. If you own the Nintendo Switch version of the game, the Joy-Con controllers also work with the game.
While most of the time you will be dancing, Just Dance 2024 does include a story mode called "Dance with the Swan". This is a follow-up to the "Enter the Danceverses" mode from Just Dance 2023, and you have to defeat a character named Night Swan.
The story mode is pretty much just a series of dances, and you have to compete with Night Swan during some of the songs. I wasn't really good at the game at first, but the more I played, the better I got. The one thing that disadvantaged me, though, is that I don't listen to the radio, so I don't know most of the songs in this year's iteration.
Looking at this year's playlist, the only songs I recognized were those sung by Miley Cyrus, Britney Spears, Destiny's Child, Kelly Clarkson, Whitney Houston, and Bebe Rexha. I had never heard the rest of the songs in the game!
Thankfully, all owners of Just Dance 2024 will have three months of access to Just Dance+. This is a subscription service that allows you to play some songs from older games. This proved to be very helpful for me because I could dance to more familiar songs from the likes of Katy Perry and Lady Gaga.
Considering how popular she is now, I'm surprised Taylor Swift isn't included in Just Dance 2024. Sadly, she's only available in Just Dance 2023, and her song isn't available via Just Dance+ yet. I'm hoping more songs from her are featured in the future.
In terms of gameplay, Just Dance 2024 hasn't changed much since I last played the game. Since you are playing on a smartphone, the game only tracks movements being done from your right hand. Due to this, I was actually able to play this game sitting down and just scored points by using my hands.
That being said, Just Dance 2024 isn't a totally easy game because of this.
When I first started playing the game, I was completely useless because I would only score one star out of five. You can get better at the game the more you play and familiarize yourself with the song and dance routine you pick.
However, I do feel older Xbox Kinect dancing games were more accurate in terms of scoring your performance. This is because the old Kinect dancing games track your entire body's movements and not just your hands. I understand why smartphones are used in modern Just Dance games because they're more accessible for everyone.
All in all, Just Dance 2024 is pretty much similar to Just Dance 2017 which is the last time I played a game from this series. It goes without saying that this game is recommended for those who are familiar with modern pop music and people who like dancing in general. The best part of the game is the Just Dance+ subscription, mainly because you can dance to more songs from the past.

Verdict: 7.5/10