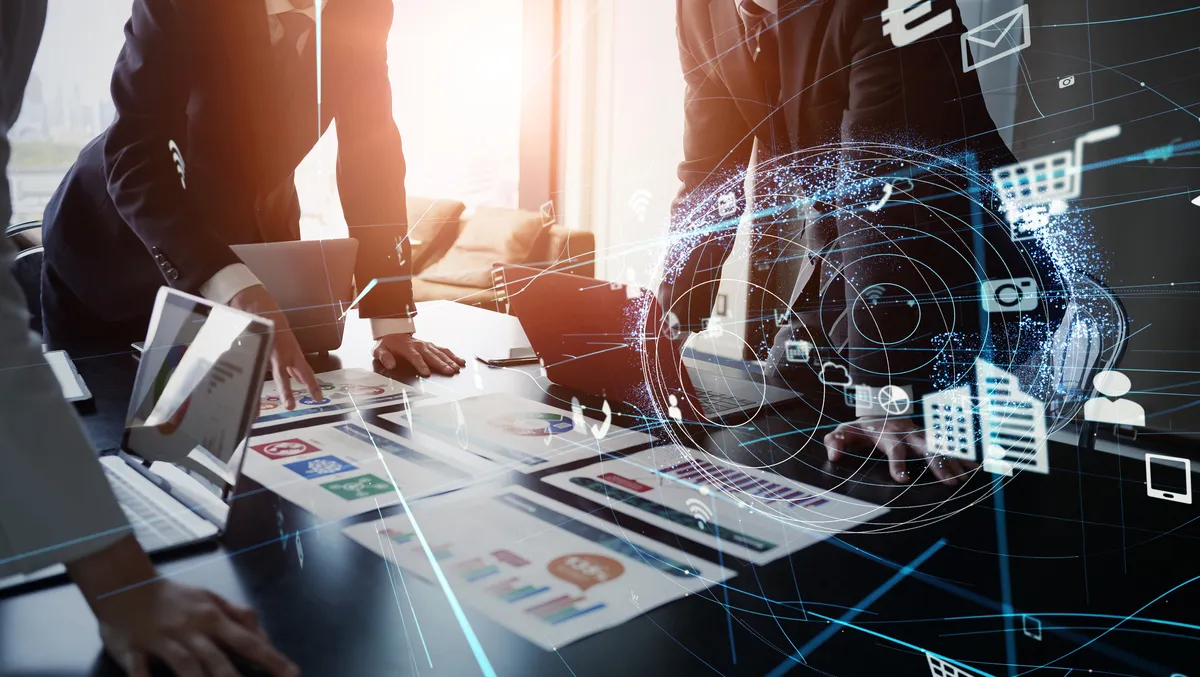 Fusion5 now offering full suite of ServiceNow enterprise
Australasian business solutions' company Fusion5 has announced it has joined the ServiceNow Partner Program to help to empower IT managers and their teams to provide outstanding value to their businesses.
"We will be offering the full suite of ServiceNow enterprise workflows and products around employees, services and assets," says Sven Martin, Executive Director, Fusion5.
"ServiceNow is a strategic investment area for our business," continues Martin. "It will provide our customers a wider range of trusted business and IT service platforms to choose from. We already have a significant number of customers who rely on us for their business applications and who will benefit hugely from the leading employee self-service and employee experience offered by ServiceNow's business services management function."
"We're confident our customer base will also welcome a holistic business and process service management wrap-around, as opposed to the traditional IT Service Management (ITSM) space that so many other partners concentrate on," he adds. "We're big believers in the capability of service management and Fusion5 to help organisations save costs, and scale or drive efficiencies in tandem with their existing ERP, HR and payroll and digital transformation commitments."
Edward Zarzour, General Manager of Enterprise Service Management at Fusion5, says, "We look forward to a strong and successful partnership with ServiceNow. Fusion5 has been offering service management to our customers for over a decade now, backed by our deep experience and a leading range of solutions. With ServiceNow, we can combine our proven customer-focused delivery and support methodologies to help our customers obtain even higher levels of maturity and automation."
Meanwhile, ServiceNow, which was recently named a leader in enterprise low-code application platforms in 2023 Gartner Magic Quadrant, has made three significant changes to its partner program.
"At ServiceNow, we're making a profound shift in the way we work with partners. It's rooted in an intimacy that celebrates our partners' unique contributions to the ecosystem. The revamped ServiceNow Partner Program recognises and rewards partners for their varied expertise and experience. We treat them as co-creators with us to drive opportunities, open new markets, and help joint customers in their digital transformation efforts," says Erica Volini, Senior Vice President of global alliances and channel ecosystem at ServiceNow.
"With four new modules available, partners can participate in the role(s) that best aligns with their goals: build, consulting and implementation, resale, or service provider. Each module includes transparent, specific requirements regarding what an outstanding ServiceNow partner in that area looks like."
"We're giving all partners access to the Partner Development Fund. This co-funded investment program enables partners building on or with the Now Platform to create joint marketing and awareness campaigns with us. We're also simplifying both deal registrations and discounts to help partners quickly grow and increase profitability."
"We've enhanced our partner portal and finder with filters for region, industry, and domain expertise. This makes it easier for partners to work directly with us. It also helps customers quickly find the partner best suited to their specific business needs," she adds.