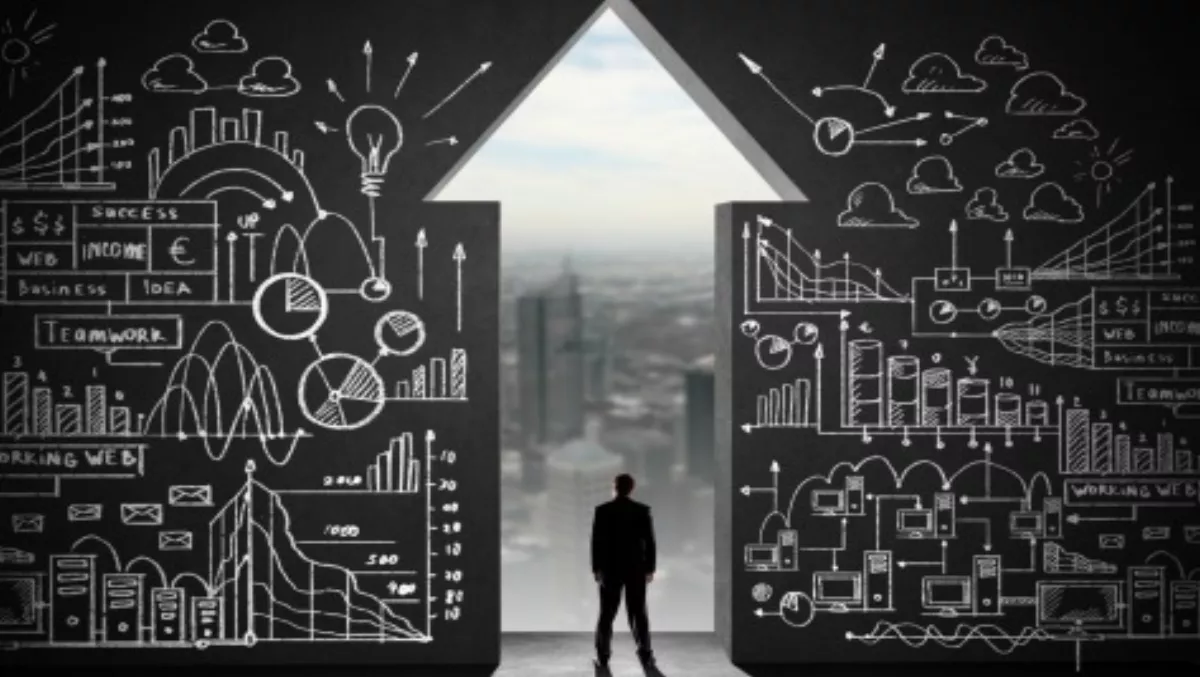 Fortinet ramps up Aus operations, looks to enterprise
FYI, this story is more than a year old
Fortinet is going through a 'ramp up' in the Australian market, adding headcount, restructuring its management team and refocusing on key verticals.
While the cyber security solutions vendor saw double digit growth in Australia in Q1 of this year, Jon McGettigan, newly appointed Fortinet regional director for ANZ and South Pacific, says that growth is lagging what the company is seeing in New Zealand, where it recorded 30% year on year growth.
"We are looking to replicate our sales success in New Zealand for Australia with a renewed focus on larger enterprises, data centers and verticals such as education and manufacturing," McGettigan says.
He says globally, Fortinet is 'smashing' all previous sales figures, with total billings of US$254.3 million for Q1, an increase of 36% over the same period last year.
"Our first quarter billings growth was the highest since becoming a public company five years ago," McGettigan says.
"We added more than 8000 customers to our base of more than 200,000 worldwide."
In Australia Fortinet is number five for security appliances – compared with third place globally and second in APAC – and that's something McGettigan wants to see improved on.
He says the company has seen 'a lot of restructure, with new people' in the Australian operations.
"We're really in a ramp-up period," he adds.
"We want to replicate the success we've had in New Zealand. And it's not rocket science. It's about getting the basics right: having a strong channel team and making sure our capabilities are there for the channel."
McGettigan was previously Fortinet general manager New Zealand and Pacific Islands.
The management restructure also sees Scott Cowen previously New Zealand and Pacific Islands channel director promoted to ANZ distribution general manager, while Jack Chan also gains ANZ wide responsibility as consulting system engineer for ANZ and Pacific Islands.
The company has been aggressively adding headcount, with 12 new staff across ANZ and more additions expected.
"We're getting the high calibre, right people to better service our channel and our customers," McGettigan says.
"We're going to continue to focus on the markets we're strong in and reinvest in our team to better service the channel, which is so key for our go to market."
McGettigan says Cowen is working on 'a whole bunch of channel initiatives at multiple points including SMB'.
"In his ANZ distribution role, part of his goals are to ensure channel partners are incentivised on the SMB side, but also to ensure we look after our tier one partners and help them achieve their goals."
McGettigan says Fortinet, which has a new range of next generation firewalls to target data centers and enterprises, is keen to see expansion in the enterprise space.
"Like everyone, enterprise is key for us. Globally our market share in enterprise is seen by analysts to be weak," he says.
"The healthcare and finance sectors are our longer term goal," he adds.
McGettigan says a key component of Fortinet's growth strategy is to target the data center.
"Our enterprise-grade Internal Network Firewall (INFW) takes advantage of our exclusive ASIC architecture to provide multi-gigabit throughput without disruption to existing applications or systems," he says.
"Today's data centers need speed and we deliver."
The INFW, combined with Fortinet's Advanced Threat Protection framework protects all devices, local or remote, stationary or mobile, up to and including the data center, Fortinet says.
"This multi-layers security approach is critical for identifying and thwarting today's highly-sophisticated attacks that find ways to circumvent perimeter defences."
Related stories
Top stories