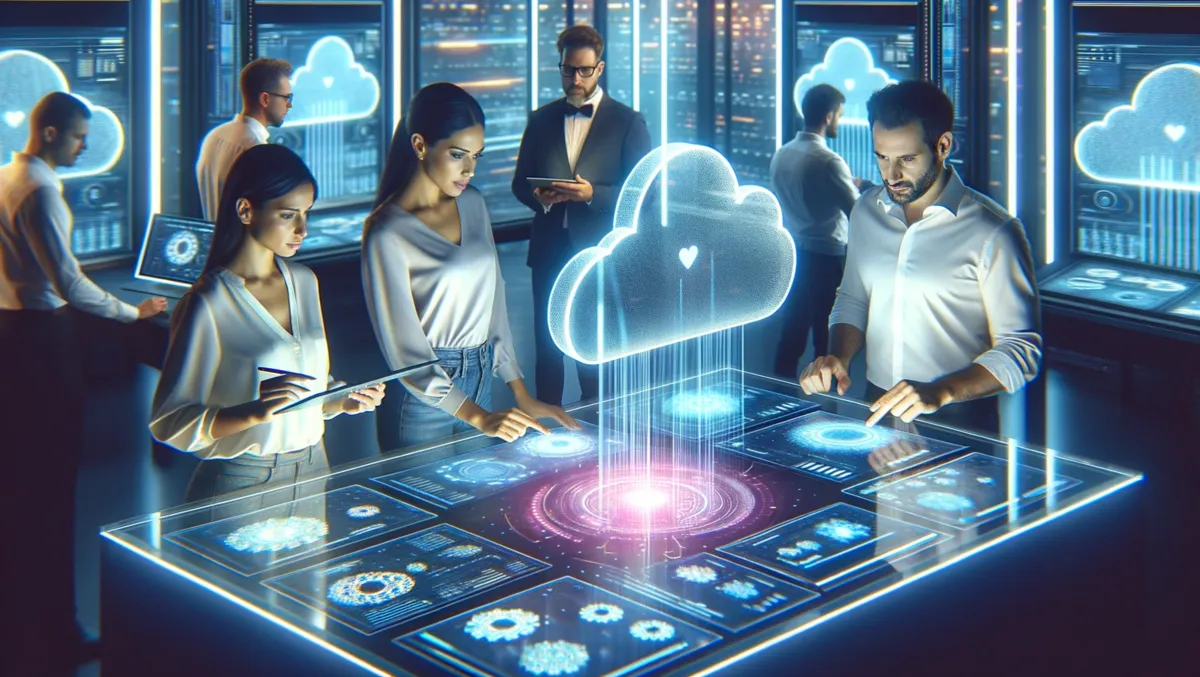 Fortinet expands global SASE presence with Google Cloud
Fortinet has expanded its secure access service edge (SASE) points-of-presence (POPs) to new locations in partnership with Google Cloud.
The partnership allows Fortinet to leverage Google Cloud's global network edge locations closest to their regions of presence, which deliver dedicated interconnect and 99.99% service availability, to accelerate the expansion of Fortinet's Universal SASE solution.
Single-vendor SASE is a critical architecture organisations adopt to connect their hybrid workforces securely. A robust network of SASE POPs that are scalable and globally available is crucial to delivering a superior user experience while enabling a solid security posture.
Michael Xie, Founder, President, and Chief Technology Officer of Fortinet, emphasises the benefits of their partnership with Google Cloud, strengthening their Universal SASE solution. This collaboration broadens their global resources and ensures that customers with hybrid workforces can effortlessly and securely connect to vital applications.
Michael Xie says: "By leveraging Google Cloud, Fortinet Universal SASE is even better positioned to serve a more extensive global footprint, ensuring that customers can seamlessly connect and secure their hybrid workforces to critical applications."
"This partnership will expand our global POP resources and accelerate customer adoption of Fortinet's Universal SASE solution. And because our SD-WAN solution is natively integrated with our SASE offering, Fortinet's global SD-WAN customers now have an even broader ability to easily adopt integrated cloud-delivered security to implement a comprehensive Universal SASE solution."
Muninder Sambi, Vice President and General Manager of Networking at Google Cloud, says: "Organisations worldwide rely on the Google Cloud for critical networking and access."
"Our expanded partnership with Fortinet can enable high uptime for customers looking to support their hybrid workforces with Fortinet's SASE solution, along with the advantages of using Google Cloud's Cross-Cloud Network, which include lower costs and improved application experiences."
Fortinet's Universal SASE solution uniquely converges networking and security to support today's hybrid workforce, expanding network edges and new micro branches to enable secure access to applications. This is while providing a high return on investment through consolidation and improved digital user experience.
Fortinet's solution includes an extended portfolio of critical technologies and services that enable organisations to adopt a zero-trust security posture by effectively applying and monitoring context-based policies regardless of the resource a user is accessing.
Fortinet Universal SASE offers a high-performance and scalable cloud network with  artificial intelligence (AI)-powered security, unified management, and end-to-end digital experience monitoring to ensure secure access to web, corporate, and Software-as-a-Service (SaaS) applications.
Fortinet is an expert in secure SD-WAN, the foundation of its Universal SASE solution. Universal SASE uses the same FortiOS operating system and AI-powered security services as its secure SD-WAN and cloud-delivered security service edge (SSE) solutions.
This unique integrated approach extends secure web gateway (SWG), zero-trust network access (ZTNA), cloud access security broker (CASB), and Firewall-as-a-Service (FWaaS) solutions to its Universal SASE solution, enabling seamless connectivity, consistent end-to-end threat protection, and optimal user experience.