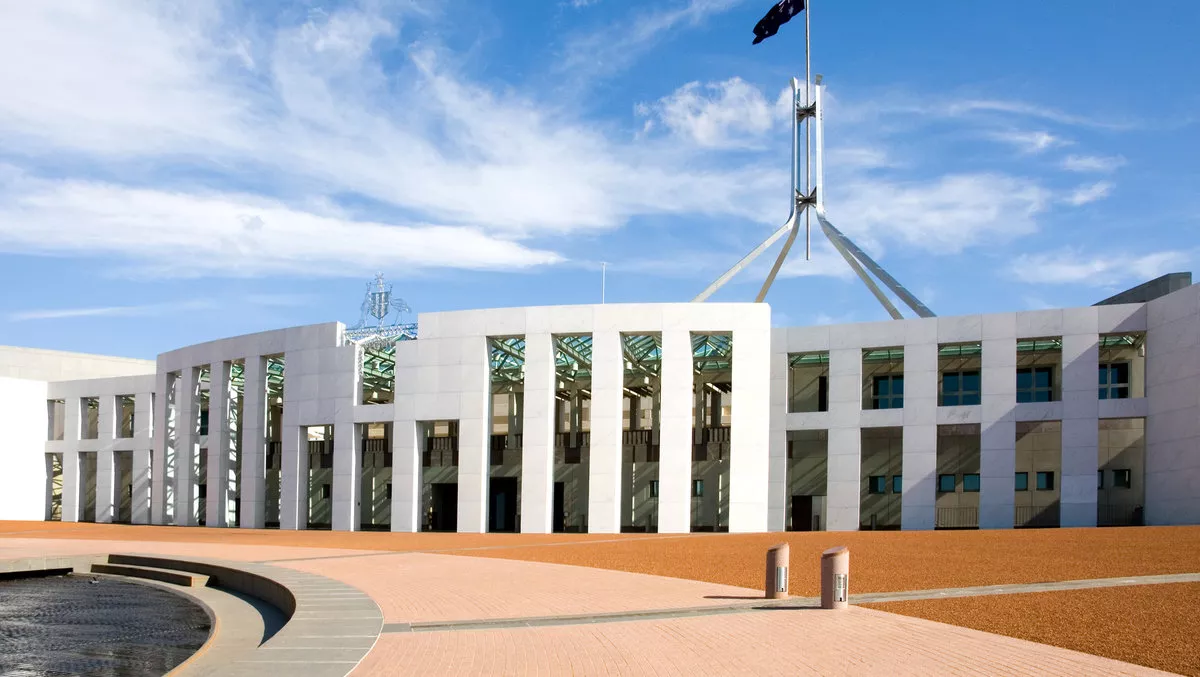 Federal Government inks cloud deal with Microsoft
Wed, 17th Jul 2019
FYI, this story is more than a year old
The Australian Government is accelerating its bid to transform into one of the world's top three digital governments by 2025, signing a three-year agreement with Microsoft Australia that will streamline cloud access for 98 federal agencies.
This agreement also creates new opportunities for digital skills development, inclusive workplaces and Microsoft partners working with the Australian Government.
The new volume sourcing agreement negotiated through the Digital Transformation Agency, makes Microsoft 365 available to all Federal Government agencies on a cost-effective basis, and opens the door to accelerated adoption of Microsoft Azure and Dynamics 365.
Less than two percent of the Commonwealth will remain on legacy on-premise desktop licenses.
The new agreement is the first whole-of-government deal to conform with the Australian accessible procurement standard, creating opportunities for more inclusive workplaces across the public sector.
The impact for Microsoft's 10,000 local partners – the vast majority of them Australian businesses which between them employ 300,000 people – will be profound. This agreement will make it much simpler for them to do business with government agencies, while local independent software vendors will have streamlined access to Microsoft platforms as the basis to develop and deploy transformative solutions for the public sector.
This agreement will help accelerate agencies' ability to develop and deploy new cloud-based digital services, injecting fresh efficiency and agility across the Commonwealth.
It also enables Government to take full advantage of the very significant investments Microsoft has made in Australia over the last two years, particularly the highly secure and resilient Canberra based Azure cloud, developed specifically for critical national computing applications.
An additional important component of the relationship is Microsoft's commitment to work with Government to upskill public sector personnel, equipping them with the digital skills and experience needed to successfully deploy cloud-based solutions while helping to future-proof their careers.
More than 1,400 subsidised Azure training places will be made available to Australian Government IT workers and there is funding to support up to 100 new trainees in the ACT over the next two years.
Cloud transforms public service
Access to the latest technology which can scale rapidly to meet demand means agencies can focus on the business of good government rather than being tied up with infrastructure management.
With staff digitally skilled up and cloud ready – this primes the Commonwealth to benefit from deeper inter-agency collaboration, driving transformative service development.
Microsoft Australia managing director Steven Worrall says, "Microsoft has invested extensively in Australia over many years. We have already opened the Canberra-based Microsoft Azure region to support national critical computing; we are working with Governments and private enterprise to elevate the nation's digital skills; we support enterprise innovation and startup communities through our Reactor and Scale Up initiatives; and our Microsoft Technology Centre serves as an innovation beacon.
"This agreement with the Federal Government is an important opportunity for Microsoft and our partner community to help develop the sorts of transformative digital solutions that will benefit all Australians.
Ensuring innovation and inclusion
While the volume sourcing agreement is primarily focused on Microsoft 365, providing access to Office 365, Windows 10 and enhanced secure mobility through the cloud, it is also expected to accelerate the adoption of Microsoft Azure and Dynamics 365.
Benefits anticipated include greater cross-government collaboration and agility, lower costs and easier procurement.
Importantly, this is also the first whole-of-government deal to conform with the Australian accessible procurement standard (AS EN 301549) and the deployment of this technology will help foster more inclusive workplaces.
Providing agencies with the most accessible version of Microsoft products and access to new Microsoft innovations in assistive technology will help to empower employees with disabilities.
This was a particularly important consideration for the Minister for Government Services, Stuart Robert, who is also Minister for the National Disability and Insurance Scheme.
Creating opportunities for Australian-based partners
The deal also opens up significant opportunities for Microsoft's partner community.
The licensing agreement will be managed by Data#3 with partners including DQA, oobe and Veritec primed to work with agencies as they deploy cloud services and transform.
Oobe meanwhile is working with Cenitex to help secure cloud services across Victoria's state government agencies.
DQA chief technology officer Jean-Pierre Simonis says, "This agreement is a great catalyst for our customers to move to the cloud.
"It simplifies everything from a procurement perspective and more importantly allows them to modernise and transition legacy technologies to allow departments to be more effective and efficient in the secure delivery and support of their services.
oobe chief technology officer Steven Tys says, "Working closely with Microsoft and bringing our security credentials to bear on 365 deployments means that we can provide government-ready, Protected-level configurations to our customers faster and at a fraction of the cost.
He also applauded the skills component of the deal, and Microsoft's continued investment in this area.
Veritec and oobe are also the first partners in the ACT to take on Microsoft trainees under the Microsoft Traineeship program.
Veritec has more than ten years' experience with the public sector and has run several long-term engagements with agencies including the Department of Health, Australian Electoral Commission and the Department of Agriculture and Water Resource.
Veritec CEO Keiran Mott, "Agreements like this one will allow us to deepen our partnership with Microsoft and provide even greater value to our customers. Not only will it allow us to provide greater ease of access to licensing and more value to our customers, but it will also make it easier for the Australian Government to utilise Microsoft's platforms.