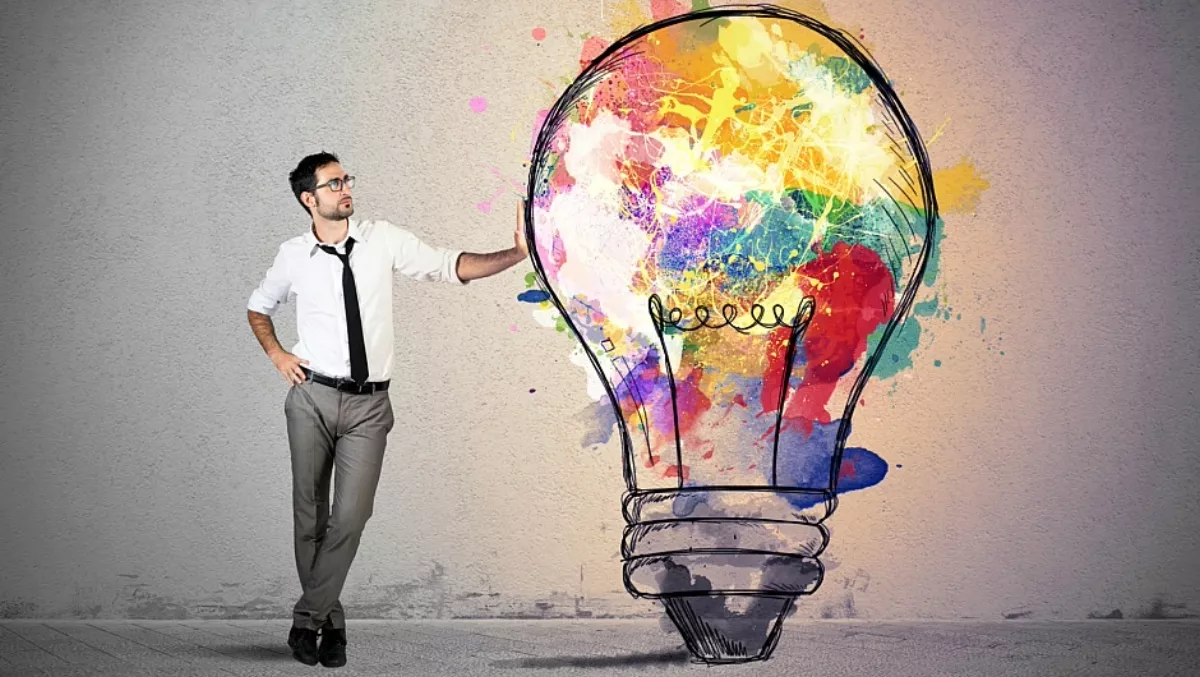 Exclusive: What's standing between you and success? Marketing
FYI, this story is more than a year old
In a world where customers of all types are more informed and discerning than ever before, marketing has become a key strategic way to build reputation and boost revenue.
Danister De Almeida, Riverbed vice president global channel marketing, says, "If 54% of decisions and 73% of awareness is happening even before a customer picks up the phone, that's the relevance of marketing. It's no longer about picking up the phone and beating down a path to the door of the customer, there are far subtler ways in today's digital world with today's social media to give customers access to my brand.
On top of this, De Almeida says marketing is no longer exclusively about the business-to-customer (B2C) relationship, as its reaching the same level of importance in the business-to-business (B2B) space. When it comes to B2B, marketers are faced with new complexities and must be tactical in their approach.
De Almeida says, "For the most part in the B2B space and the B2C space the emotional and rational analysis and thought processes are not dissimilar. The dissimilarities happen in two areas.
"First, in B2C I spend my own money, in B2B I spend my company's money for the most part. The other is that in B2B […] there's more than one person that makes the business decision. You might be the IT leader, but I'm going to be the one who will be using the technology or looking to acquire, I'd expect by default to have a voice.
While not all voices impact the final decision, vendors and partners must be mindful that there are multiple personas making decisions, and therefore recognising all of the functions within an organisation is critical, he says.
In order to give partners the tools needed to form strong relationships and encourage decision makers to buy, Riverbed is rolling out Riverbed Reach.
Essentially a concierge service, Riverbed Reach is a pipeline generation partner programme that can be customised to a specific partner's requirements.
According to De Almeida, it offers a range of tools including localisation of content, value proposition development and a digital assets marketing automation platform. It's focused on enabling partners to build their own value propositions rather than taking a piece of Riverbed content and simply dropping their logo on it.
"At the highest level it is to enable our partners drive marketing pipeline. What are the three pillars that underpin that core driver? The first would be we want to ensure that partners maximise their investments by being able to sell. Number two is we recognise that partners may not always have the marketing infrastructure and resources to drive that pipeline. And number three is that we want to be able to focus together with our partners on market segments that are relevant," says De Almeida.
The service is currently being piloted in Australia and will move to a more formalised roll out over the next couple of months in the ANZ region.
Running the pilot in this region has enabled Riverbed to fine-tune the service based on the results and feedback - which has been 'hugely optimistic', according to De Almeida.
One reason for this is that partners often don't have their own marketing set-up, they have a heavy sales focus and marketing is an aside or an afterthought, he says. Therefore, something as simple as a marketing automation platform can be a game changer.
"Many of our smaller partners don't have the tools for marketing, whether on social media or even for simple email. So having a marketing automation platform is a huge win for them," De Almeida says.
Successful marketing can enable partners to differentiate their brand and their offerings, which is a necessity in an increasingly competitive landscape, according to De Almeida.
"Partners run their own businesses, they want to differentiate themselves from one another, and if we can help them do this they embrace it," he says.
"You might be going to market with Microsoft, EMC and Riverbed, with Riverbed as a component of a wider solution. In this instance it is key for partners to develop their own value proposition. It doesn't matter that there are these other products because it enhances Riverbed's own value proposition as well," he says.
"It's about an outside in approach. Customers make decisions based on differentiated products, and the greater differentiation, the greater the revenue and margin opportunities for our partners," he says.
At the end of the day Riverbed is focused on working with partners to create ongoing revenue, according to De Almeida.
"Customers are looking for an experience, and the experience does not necessarily start and finish with the acquisition of a product or service," he says.
Committing to every stage of the journey with a customer will contribute to a partner's success, and ensure customers continue to adopt solutions and services.
"Ultimately our role at riverbed is to ensure that we can facilitate partner success," De Almeida says.