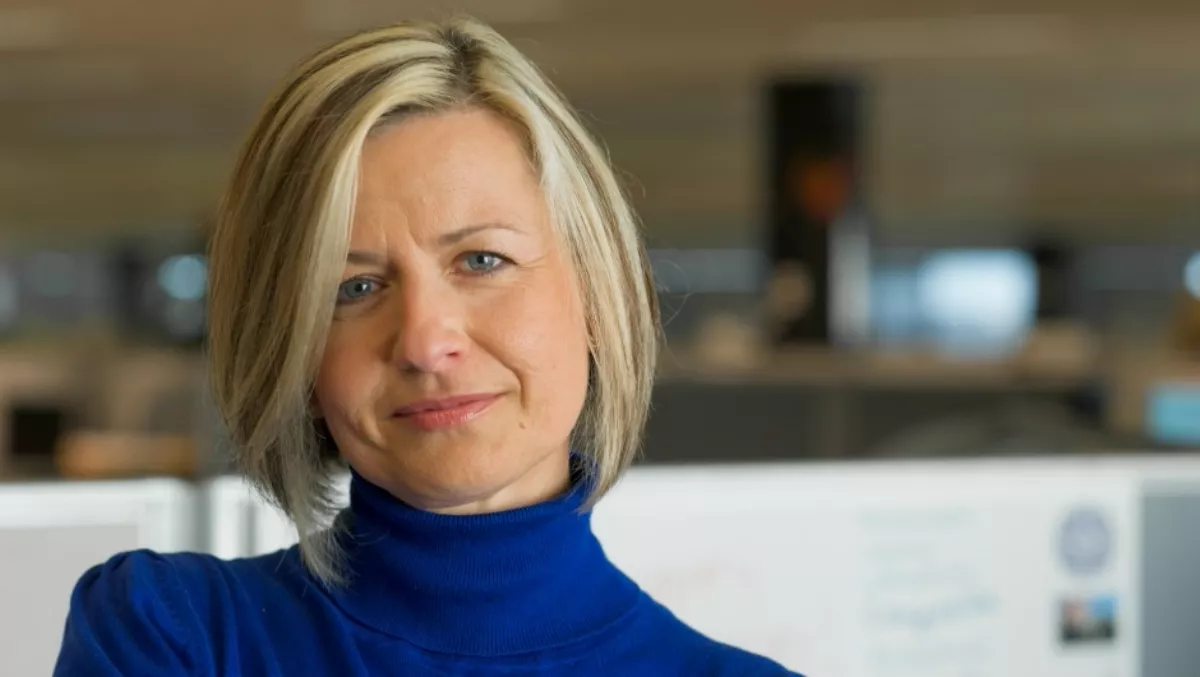 Exclusive: Lenovo ups data centre play with local channel
FYI, this story is more than a year old
Lenovo is upping its focus on the data center market across ANZ on the back of its recent deals with Nutanix and Datacore – and planning on taking the local reseller channel along for the ride.
Margrith Appleby, Lenovo's new channel director for Australia and New Zealand, says the data centre market provides 'a great opportunity' for Lenovo and its partners.
"We really want to own the data centre with our partners," Appleby says. "We will do that by utilising our best of breed partnership with the likes of Nutanix, Datacore, SAP, just to name a few."
In March the company renamed its Enterprise Business Group to the Data Center Group (DCG), as the company globally signalled its intent to increase its focus on the high-growth, high-potential market, saying the new group would be 'an even more nimble and disruptive competitor, accelerating its open, partnership-focused approach with traditional, hyperscale and hyperconverged customers'.
The changes follow the signing of OEM partnerhsips with Nutanix and SimpliVity - two of the biggest players in the hyperconverged market - and software defined storage player Datacore.
The partnerships come as Lenovo doubles down on its efforts to capture a market which is seeing increasing demand for technology to help redesign data centers to be faster, smarter and no longer siloed.
Research firm Technology Business Research has forecast the nascent hyperconverged platforms market to see a 50% compound annual growth rate globally between 2015 and 2020, when it is expected to hit $1.6 billion.
Appleby says at the heart of the data center market growth is demand from businesses for simplicity, reduced costs and – most importantly, she says – the ability to move at the pace required by modern business.
"We no longer have the luxury of spending months and months on proof of concept and planning.
"In order to remain competitive our customers need to stay abreast of everything that is changing rapidly," she says.
Appleby says Lenovo is focusing on bringing best of breed partnerships to the table to enable channel partners to deliver end-to-end, customer focused outcomes.
"It's not the same story for everyone. Every customer will have a slightly different environment. We'll work with our partners to enable them to provide the depth and breadth of solutions for customer-focused outcomes."
Appleby says the company will be bolstering its training across Australia and New Zealand in the coming months to ensure channel partners can best capitalise on the opportunities presented by the data center market growth.
Channel partner enablement and certification will begin later this month, with the vendor investing 'quite heavily' in 'an enormous amount of training'.
As well as using Lenovo resources across Australia and New Zealand, the company will be calling in additional support from Nutanix and Datacore and specialist resources from across the globe.
Appleby says resources will be moved between the two markets as required.
"We have resources in New Zealand and if there are more opportunities in New Zealand than we have resources, we will fly people in from Australia to cover the additional training requirements," she says.
"The DCG portfolio is relatively new for us, so we absolutely recognise that we have partners who are more focused in that enterprise part of the business and there are partners who are more focused on the PC.
"My role as the channel director is to understand through partner profiling and engagement, exactly where a partners unique offering is and where they are best poised to take advantage of the entire portfolio Lenovo has to offer, without pushing every partner down the same path."
Appleby says Lenovo, which does 90% of its business via the channel, will also be backing the channel with additional resources.
"Our channel have some fabulous skills and incredibly capable resources.
"But they don't have all of the resources for every possible opportunity and that's where if a partner has some technical resources in house we might have something that can enhance those resources; others might have fantastic relationships with the end customer but don't have the very in-depth technical resource on site, and we can provide not only our partnerships but internal resources where it makes sense."
Related stories
Top stories