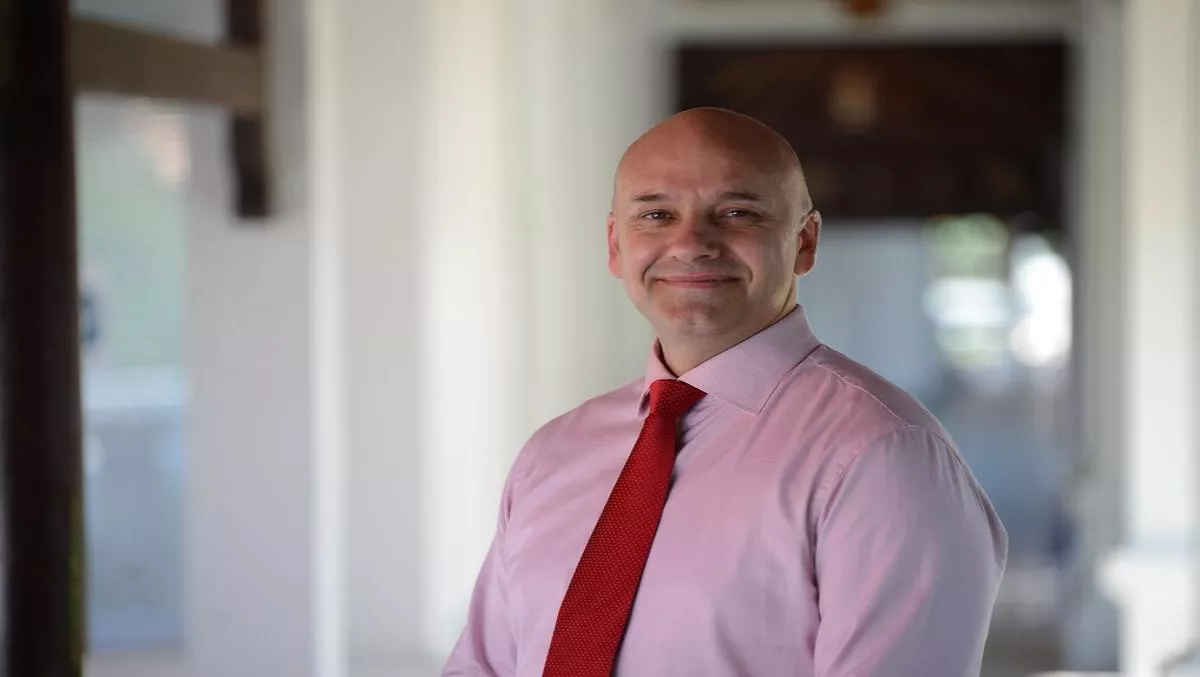 Exclusive interview: Red Hat on their A/NZ partner ecosystem
FYI, this story is more than a year old
Red Hat has been picking up steam in the local regions over the course of 2017.
While surges in interest in Hybrid cloud adoption, mobility and automation have played into their hands, the channel minded company attributes a well-rounded partner ecosystem as a driver of their growth.
We caught up with Colin Garro, Red Hat sales and channel director to give us an update on how their channel progress in 2017 and where they're going headed into next year as they leverage the expertise of their partner programs.
In terms of the Red Hat Connect partner programs, how would you describe the progress of this program over the last couple of years?
I've been looking after the A/NZ channel business for just over 5 years now, and over that time it's been an interesting journey. We've got a 3 tier channel model that incorporates the most experienced through to the less experienced. I've deliberately avoided using 'the biggest to the smallest' there because we look at our partners irrespective of size and more focused on capability.
Our strategy in A/NZ has been very focused, so it's not about creating hundreds and thousands of partners in the ecosystem. Whilst we welcome any partner in our ecosystem, it's been about that focus. We proactively manage about 15 partners across Australia and about another half a dozen or so in New Zealand.
The key message is there is that we have a range of business partners across the advanced, ready and other unaffiliated classifications, but our advanced business partners don't necessarily have to be our biggest partners. They're the partners that have met the required qualifications, but what is of more interest to me is what experience that they have and what values they offer our customers.
You mentioned the three partners of advanced, premier and unaffiliated, can you just expand a bit on those specifications?
Ultimately it comes down to the number of accreditations they've got. The more accreditations they have, whether it be sales, pre-sales or delivery accreditations, the more of those that they have will qualify them into a particular tier.
Our advanced business partners have more accreditations, while our unaffiliated aren't required to have any accreditations, although we welcome them into the program as it allows them to sell our software and solutions to our customer base.
What do you look for in partners?
For us, it's about willingness to engage, invest and enable. Those three things form the key pillars of what we partner around. To me, a partnership needs to be something that's around mutually beneficial, so if I ask a partner to invest in enablement, they're going to want to see that they'll get some sort of return on that.
Ultimately we build a plan and establish what we're going to focus on, who are we going to focus that energy on, and what are the outcomes that we are going to see as a result of that.
If that plan isn't mutually beneficial, and if it's just about selling Red Hat subscriptions, partners will become disenfranchised because they won't be able to build a good Red Hat practice.
However, if there are services that allows them to engage in transformational projects, it allows them to architect, design, deploy and operate coherent and efficient systems and solutions for our customers, then there's a viable business forum and they'll be more interested in working with us.
Last but not least, we've got a finite amount of people within our service organisation. Our intent is not to build a services organisation, it's there to help our customers deploy our software.
We look to our channel to be able to complement our services organisation when we're working with our customers. So the channel is our first port of call when we need capability here that we don't have or we need capability on a particular technology, that's how we think about engaging the channel.
In the age of subscriptions and 'as-a-service', does Red Hat see the channel as important as it once was? Why is the channel still so fundamental?
The channel is absolutely critical. Vendors don't have an untapped workforce, so the channel aids you in reaching a customer base, we just can't do it by ourselves. Whether it's reach or the thousands of transactions that take place on an annual basis it's definitely critical Vendors.
If we were to handle every single transaction that took place within Australia and New Zealand directly, we'd need a huge dedicated workforce just to accomplish that. The channel is critical to give us scale out into our customer base, and to allow us to deliver on our business imperatives.
What does Red Hat offer to partners in terms of benefits and advantages?
We make all of the training that our partners need to meet the requirements of the program free of charge. We provide that all online so that partners can work at their own pace. Clearly, I'm acutely conscious of the fact that any enablement is an investment of time, so we want to make sure that any enablement is free to them.
We've now started to introduce advanced accreditation, which is on top of delivery accreditation that is a core part of the program. With advanced accreditation, we bring an instructor in from wherever that core capability exists, and it's actually the same training that we make available to our internal people, and once again we don't charge for that.
When I talked about focus partners, they allocate a general account manager who then becomes the glue between them and us and helps to build plans, while also organising marketing energies so that we can go to market successfully.
So making the training free and allocating resources to help them grow their business are big benefits. Hopefully, that results in a successful Red Hat practice for our partners.
You have two training programs, the partner enablement network and the Red Hat training certification program, how do each of these specifically operate?
The accreditation is purely related to the partner program, while certification can be done by anyone. Certification training is quite a well-recognised program and In fact, I was reading a Gartner article recently where they talked about the competitive advantages that individuals receive when they complete the certification training.
The core difference between the two is that one is part of a program and one is a certification that stays with someone for the rest of their life. They're very different in the target audience for those programs.
What do you foresee as the major challenges in growing the partner program going forward?
Our challenge is around how we identify and work with the right partners, and once we've done that, we need to assess how we create a solid value proposition for them that will make them want to invest in a Red Hat Practice. Once we've gotten to that point, we need to look at developing and executing a plan that will foster mutual benefits.
I'm not sure that I would classify that as a challenge. For us, we need to continue to grow our business because we've had 62 consecutive quarters of growth, which even in itself provides an opportunity to the channel.
Related stories
Top stories