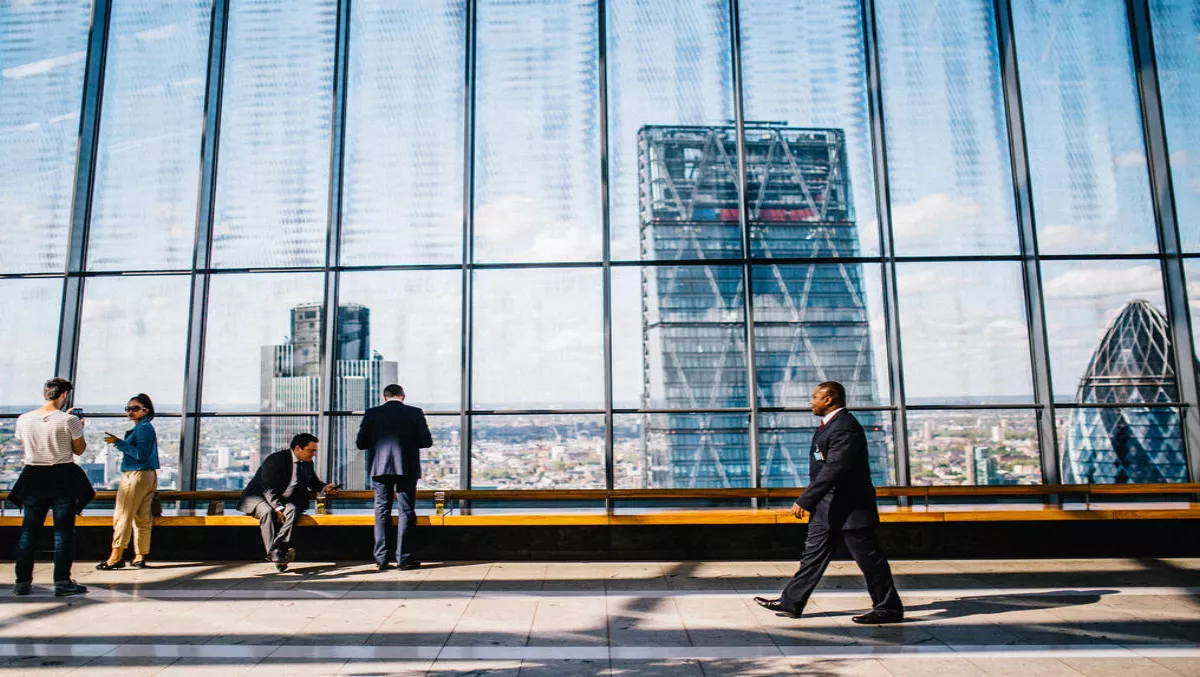 Exclusive interview: IT automation, robots and managed services in Indonesia
FYI, this story is more than a year old
Global Asia Sinergi (GAS) began in 2012 with one goal in mind: introducing IT service management and automation in Indonesia.
Since then, the company has expanded its footprint in the region and established a partnership with Kaseya, a leading provider of IT management solutions for managed service providers (MSPs) and enterprises.
In this exclusive interview, GAS sits down with TechDay to discuss its relationship with Kaseya, IT automation and learning from Australia and New Zealand managed services markets.
Could you tell me a bit about your business? Who are your customers and what is your focus?
We learned the best practice from first world countries such as the USA and ANZ [Australia and New Zealand] with regard to managed services and automation, then we brought the model to Indonesia.
We believe that as the Indonesian economy grows, the cost of labour and operation will continue to rise.
Thus, it is important to implement automation and processes in IT to reduce cost as well as to deliver a consistent level of service quality respectively.
Our focus has on all companies in Indonesia ranging from SMBs to large enterprises. Today, we have assisted various companies from telcos to IT service providers in implementing Kaseya to their operation.
Could you tell me a bit about Traveloka's relationship with Kaseya?
Traveloka is one of the most successful online travel agent service providers in Indonesia.
The company has grown substantially across ASEAN with thousands of staff and devices rolled out across different cities and countries.
Therefore, having a centralised management approach to IT, where all can be managed from the HQ in Jakarta, is paramount for the company.
We introduced Kaseya VSA to Traveloka with the primary goal of assisting IT teams to manage thousands of devices easily without the requirement of complex WAN infrastructure in different locations.
The agent-based deployment was extremely useful to them where each device could be controlled and managed remotely as well as receiving the same type of security policy enforcement.
How did Kaseya's recent Jakarta event go? What were the main takeaways from this event?
The event certainly went well and generated a huge amount of interest.
I think it is important to show customers and prospects the commitment of Kaseya has in the region and that they are not just a product vendor who sells then walks away.
It always takes time to build trust and brand reputation in a new market. Having support from Kaseya to GAS is certainly valuable, and hopefully, we can grow the business even larger than the current one.
It is also very important to keep continuing to educate the market, showing them the value instead of just product bashing.
Was automation a large focus at the event? If so, what insights did you gain from these discussions and what role does automation currently play in your business?
Yes, IT automation was a big part of this event.
As I mentioned earlier, the cost of labour is increasing and to maintain service consistency, we need to have tools that allow IT professionals to perform their duties.
We have learned from other industries, such as automotive, that have implemented robots in their production. As a result, their output is increasing and quality of products are consistent.
In IT, that's the goal we want to achieve and as there are more and more services are pushed from the cloud, it makes sense to start automating the IT service and support in the business.
Did any of your customers/attendees discuss their own business problems – if so, was there one or two that were most common among the attendees?
Yes, the most common problem attendees at the event discussed, including:
Lack of technical staff in the market which means companies have to replace and train people constantly.
Scalability - as IT operations grow, so does the need to start thinking about adding more people to support. But, this idea needs to be replaced. The goal is: doing more with less.
Managing devices in multiple locations especially in Indonesia - this is extremely important.