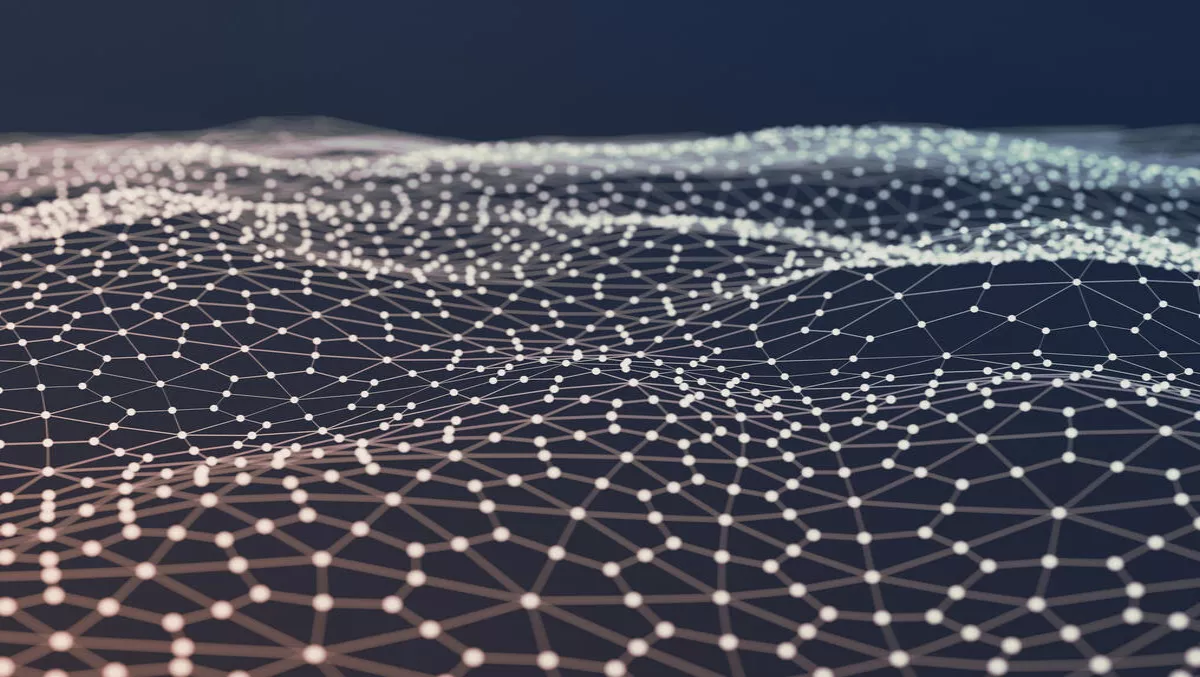 Exclusive interview: HPE talk local channel development
Mon, 11th Dec 2017
FYI, this story is more than a year old
By Patrick Martlew, Community Editor
It's been a fairly busy year for HPE.
The company has a new CEO and has made a multitude of new technology acquisitions, ramping up their portfolios around a vast number of areas including storage, multi-cloud and high performance compute.
Overall, they have remained strong and attribute a lot of their continued success to their extensive partner community.
We caught up with Marina Fronek, HPE's newly appointed channels GM, at the Canalys Channels APAC forum in Perth.
We discussed what she intends to deliver for the local channel community and how the partner landscape has adjusted to company changes over the last year.
Marina, being quite new to the role, do you personally have any goals for the development of the HPE's channel program and ecosystem over the next 12 months?
The position that I've started in is a great one, as we've already got a very healthy channel business. Globally about 70% of our revenue is delivered through the channel and that follows through to what we do locally as well.
We onboarded a lot of new partners last year and through some of our acquisitions - like Nimble for example - we have onboarded some new partners in addition to the organic ones that come through wanting to sell our technology. Our revenue with our partners grew, and their revenues grew significantly last year. In addition to that, our Net Promoter Score (NPS) score was on the rise as well.
So I'm pretty fortunate that the business that I've inherited is already quite robust. If there was one difference that I would make this year, it would be to balance the dialogue that we have with the community. That involves not just ensuring that our programs are robust, but also really understanding how partners are making their money and what their business models are.
For me, I find a lot of the dialogue within the channel is around the programmatic side of things, which is really the mechanism to get there, and I really want my team to have an outcomes-focused approach.
How has HPE's channel approach changed over the past few years?
The big difference year on year is bringing the whole ecosystem under one umbrella, which we've done globally as well. A few years ago you'd have different categories of partners, such as resellers or value-added-resellers (VARs), who would sell product.
Now you've got VARs who resell product, but they can also act as service providers, consultants or something else. Formally, you'd have the ISVs providing industry solutions, while now you have ISVs who are providing those industry solutions while delivering consultancy and providing solutions as a hosted service.
You don't have all of these different boxes anymore. What you've got is a diverse type of partner landscape that has many different business models. We've brought together alliances, OEM partners, distributors, resellers and service providers in order to foster a more effective community atmosphere, while looking for synergies in their business models, to help them drive success.
How do you work with partners to ensure that they're delivering the right outcomes for customers?
One thing that we've always done is ensuring that partnerships are a high priority. During any time - in terms of engagement and delivery - if there is anything that ever needs clarification, or if there are challenges that partners face, then we'll act as a whole team to support those partners. From a client's perspective, when we're teaming with a partner it forms a seamless interaction with the client, and ultimately fosters the best outcomes for them.
Talking about the technology side of things, HPE talked about things like the intelligent edge and AI at the keynote. How much opportunity do these technologies present for the channel leading into 2018?
It's interesting because a lot of the history for some partners has revolved around the data center space and there are a lot of different statistics about just how much and how quickly it will actually shift to the edge. It has been said that 40% of data will be collected and analysed at the edge.
So we've got a very clear strategy that we've had for a number of years now, which has really been around hybrid IT environments and providing power at the edge, with all the services to support those things in conjunction with our partner community.
There is definitely going to be a shift towards the edge and I don't think anyone disputes that as it been represented a lot of different strategies. There was a recent announcement that we made with a company called ABB, which is a Swedish-Swiss industrial company. They a lot of work around the operations technologies at the edge, in fact, they manage about 70 million devices all up.
We've come together with them to co-develop solutions, implement direct go-to-market and bring together their operations technologies with our information technologies to create offerings with them. IDC estimates that by 2021, that market is going to be valued at $1.4 trillion, which is completely mindblowing in terms of what that opportunity presents.
A question was posed at the keynote that showed concern about the channel integration for HPE's newer technology acquisitions, how would you mitigate those concerns?
A lot of things get back to the kind of core enterprise skills and relationships aspects. The communication with our partners is quite frankly daily correspondence with most of them. It's not just communication between HPE and the partners but also with the key distribution network that we've got.
So we keep our partners abreast of changes, but we also have a number of different programs in place, around certification for example. As we onboard a new technology, we make sure that we bring that expertise to the partner community as well.
They were quite excited and remain excited about the acquisition we had with Nimble. However, there are also other acquisitions like SGI, which is more around high performance compute, so while that's not so much a general one that most partners can get involved with, it provides value to those partners that would. We ensure that our onboarding programs are agile, so partners aren't left wanting and can be skilled up straight away.
Have there been any partnerships during 2017 that you've been particularly excited about?
While I would probably neglect to mention specific partners, one thing I'd mention is that we've done a lot of great work with the service provider community. Some of those are existing as resellers as well and they all serve different markets.
We've got a program in place that is important for finding the best approach for accomplishing two things. One is how we go to market, so ensuring that we've got dual compensation for our sales teams so that they can actually look for opportunities to sell that offering for service providers. In addition to that, what's existing is that we can actually offer a consumption-based service to those types of organisations.
If you're a service provider and you're looking at how you can onboard customers quickly, you obviously don't want to go out and buy a whole lot of kit to do that, because you would have that sitting on your books. It's kind of like a 'build it and they will come' approach to the market.
Under our Pointnext services business, we have an offering called Flexible Capacity, which is a consumption-based model enabling partners to provide the capacity they need for their clients as they onboard them, without making an upfront investment.