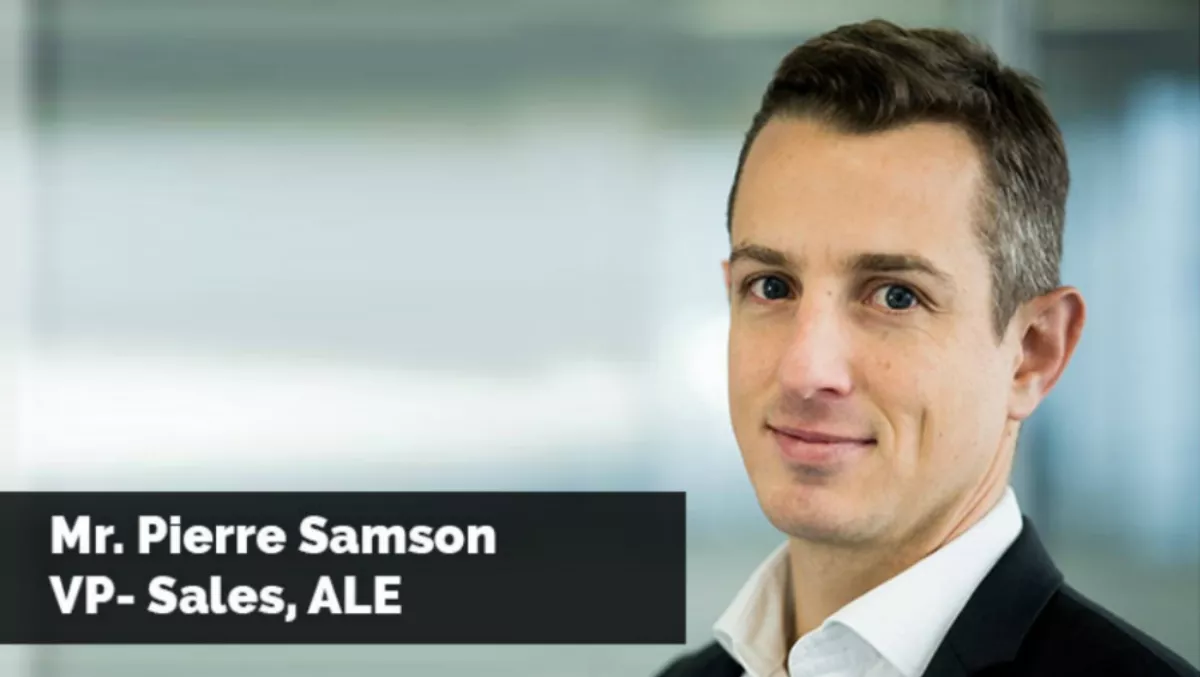 Exclusive: ALE VP talks APAC growth, channel strategies & opportunities
FYI, this story is more than a year old
Earlier this year we covered the new appointment of Pierre Samson to vice president for Alcatel-Lucent Enterprise (ALE) in Asia Pacific (APAC). Now in an exclusive interview, Samson has revealed his plans for the region and how ALE will be lending a hand to the channel.
Samson says the key objective for ALE, and particularly in APAC, is growth.
"Driven by cloud, APAC is already the fastest growing region for us and our goal is to maintain this momentum," says Samson.
"We've launched many products over the last year which will support this growth – solutions such as Rainbow, a cloud-based B2B communications solution and Network on Demand, a new consumption model that allows customers to consume and pay for networking on a per-connected port basis."
Samson says ALE has already made several significant changes. In December last year ALE formed four regional sales organisations to better server their local partners, customers and markets. This means each region (APAC being one of them) has its own sales strategy and services delivery environment.
"My key priority in APAC and indeed A/NZ is working with partners to ensure that we are aligned in our new approach to serving customers along verticals, and we are already doing this - take Accor Hotels for example," Samson says.
"We have worked with Accor and partner UXC Connect, to deploy a solution where we are billing per occupied room per night rather than a typical CAPEX or leasing model. I'm dedicating my time to continuing this momentum throughout the region."
Samson says the recent restructuring of ALE is providing the platform for them to pursue their goal of driving growth in APAC through cloud adoption and alignment across verticals. This comes in light of the rapidly fading practice of investing huge sums of money on hardware and infrastructure.
"Customers across all industries, particularly the ones that we are aligning ourselves with, are rapidly seeking ways to partner with organisations on new ways of purchasing and consuming technology," says Samson.
"They want to pay for what they use across all aspects of their IT spend and not just storage and compute. This presents a strong opportunity for the channel to become a true partner to their customers, to build out solutions whereby they win together and share the risk."
Samson says customers are also increasingly seeking specialists, wanting technology partners that understand their unique challenges and opportunities within the market. According to Samson, ALE are working with partners on developing solutions and strategies that align closely among the key verticals they've identified.
"We have a two-pronged approach toward our channels. One is to continue to engage the right set of partners to grow our business and second is to work closely with our current partners by developing business plans and help our partners execute them," Samson says.
"We are supporting our existing partners by providing them with funding to grow their business and enhance their capabilities. Our teams are also available to provide marketing expertise to our partners to enhance their reach in the market. We offer attractive incentives to our partners on meeting and exceeding their business plans."
Related stories
Top stories