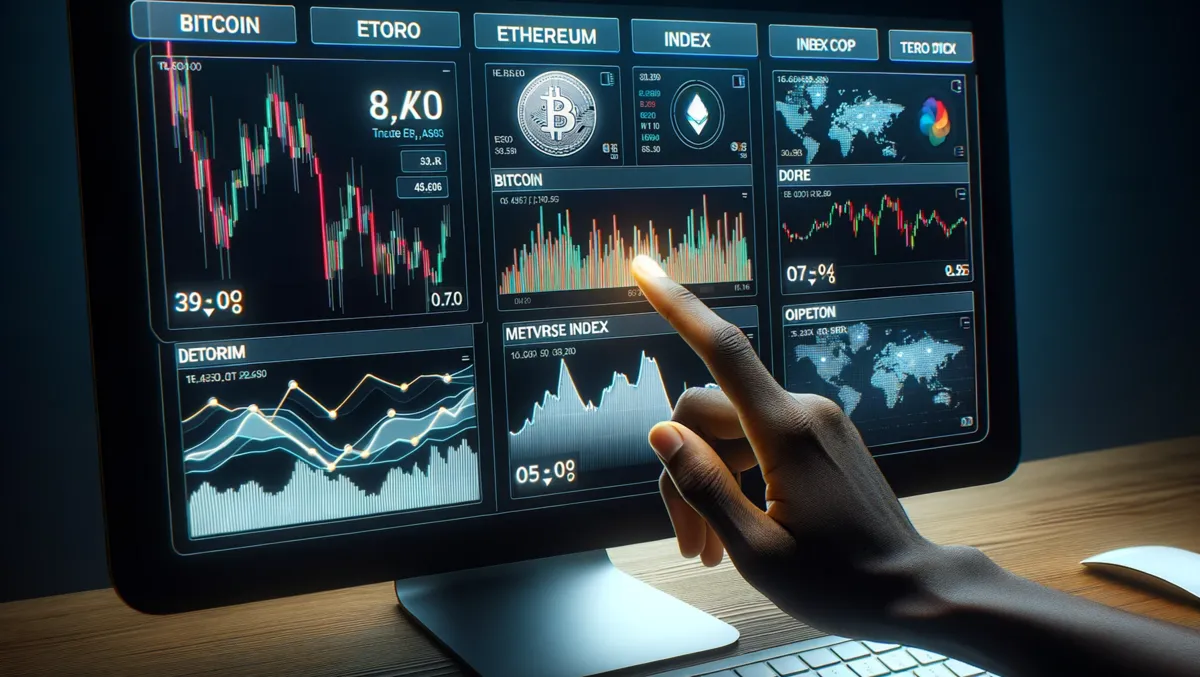 eToro partners with Index Coop to launch Web3 portfolio
eToro, the trading and investing platform, has partnered with Index Coop, a decentralised autonomous organisation, to launch a new crypto Smart Portfolio that will offer exposure to Web3.
The Index-Coop portfolio will cover four key sectors: Bitcoin, Ethereum, decentralised finance (DeFi), and the Metaverse.
Backed by Sequoia Capital, Index Coop is one of the longest-standing providers of on-chain structured products, a new DeFi sector that includes yield products, indices, derivatives, DIY portfolios and automated proprietary strategies built on the Ethereum blockchain.
Dani Brinker, Head of Investment Portfolio at eToro, says: "In this era of rapid technological advancements, we see Web3 as a force that will redefine the way that people live, invest, and transact. It is a rapidly growing ecosystem set to reach a market size of USD 81.5 billion by 2030."
"With this partnership, we are excited to provide investors with another way to invest in the Web3 revolution."
The portfolio comprises bitcoin (30%), ether (30%) and a basket of assets mirroring the allocation of two of Index Coop's indices, the DeFi Pulse Index (30%) and the Metaverse Index (10%).
The DeFi Pulse Index tracks applications such as decentralised exchanges, money markets, synthetic assets, and staking and includes tokens such as Uniswap, Aave, and Synthetix.
The Metaverse Index captures the virtual economy's entertainment, social, and business trends through tokens from leading projects, including Sandbox and Decentraland.
Leveraging Index Coop's analysis and insights, the portfolio will undergo quarterly rebalancing to maintain optimal alignment with market dynamics. Each of the four constituents' weighting within the portfolio will be adjusted based on its market capitalisation, with a maximum allocation of 30% each to ensure diversification.
Jordan Tonani, Head of Institutions at Index Coop, says: "At Index Coop, we are dedicated to advancing the world of Web3 and decentralised finance. We believe that DeFi is the future, and it's up to us to make sure it includes everyone."
"Partnering with eToro, we look forward to delivering valuable insights and crypto strategies to its users, contributing to the growth and adoption of Web3 technologies."
Smart Portfolios offer exposure to various market themes. Bundling together several assets under a defined methodology and employing a passive investment approach, they provide long-term investment solutions that offer diversified exposure.
Initial investment starts from USD $500, and investors can access tools and charts to track the portfolio's performance. At the same time, eToro's social feed will keep them up-to-date on developments in the sector.
eToro was founded in 2007 to open international markets so everyone can trade and invest simply and transparently. Today, eToro is a global community of more than 33 million registered users who share their investment strategies. Due to the platform's simplicity, users can easily buy, hold and sell assets, monitor their portfolio in real-time, and transact whenever they want.