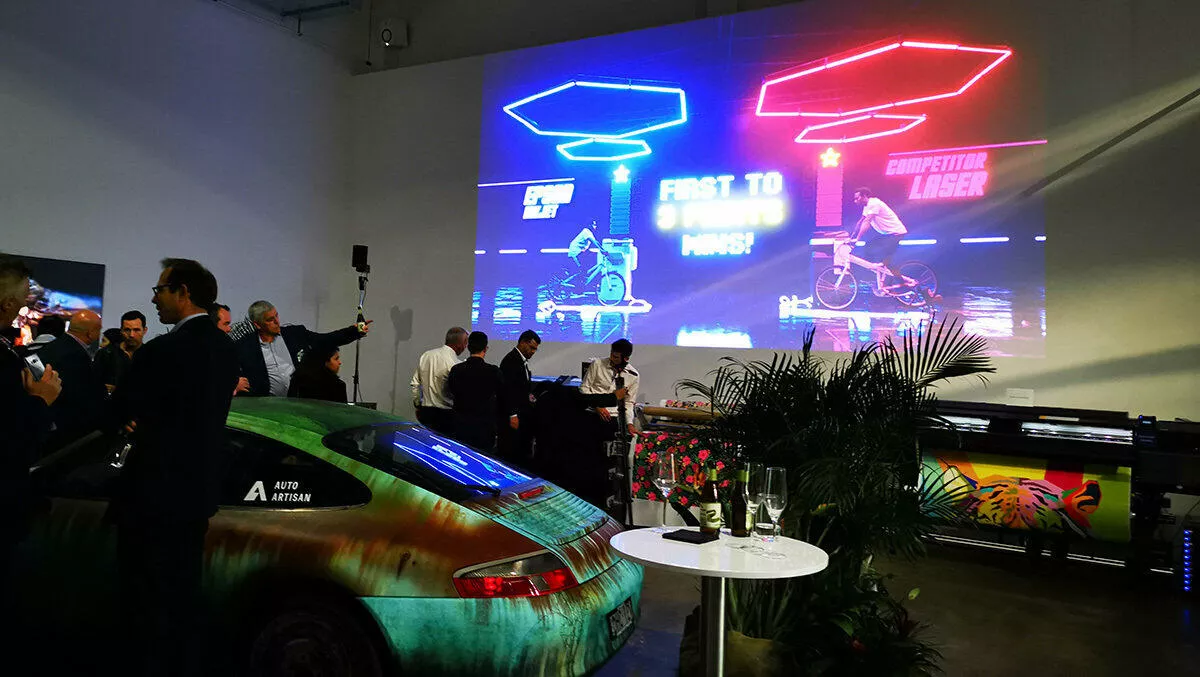 Epson Sydney launch focuses on productivity and efficiency
FYI, this story is more than a year old
This week Epson Australia invited media and partners to a showcase event featuring the latest products aimed to increase productivity and efficiency.
After a brief introduction by Epson MD, Craig Heckenberg, the studio space in Sydney's east hosted demonstrations from Epson range of projectors, large format printers and desktop and enterprise printing solutions.
The event saw the launch of the new 44-inch SureColor P9560. With 99% Pantone coverage, this 12-colour, large-format printer is aimed at artists and photographers wanting a printer capable of output a high colour gamut that matches their artistic vision. The example prints were vivid and crisp with an impressive print-rate for high-volume production.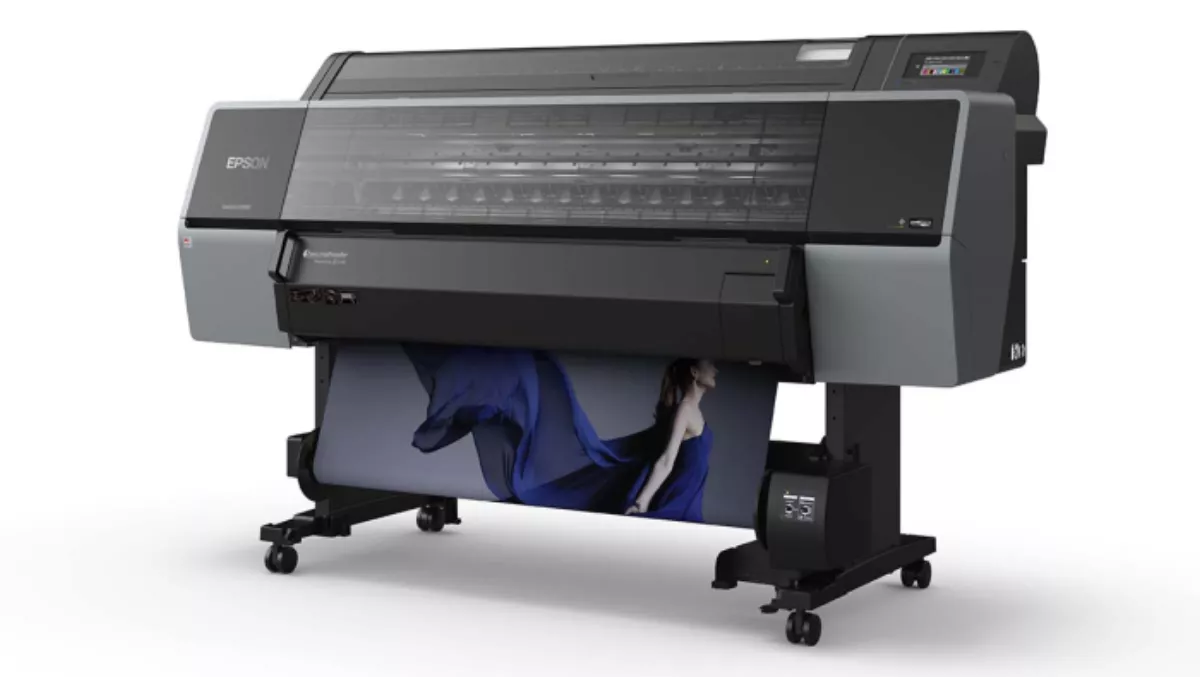 A highlight of the event was the 64-inch SureColor F9460H. This is Epson's first fluorescent ink, dye-sublimation textile printing solution. The textile print quality was astounding. Speaking to one of the representatives, the take-up amongst design schools has been high. And that's not surprising as the printer gives aspiring fashion and textile designers the ability to go from concept to physical product in a way that would have been cost-prohibitive in the past.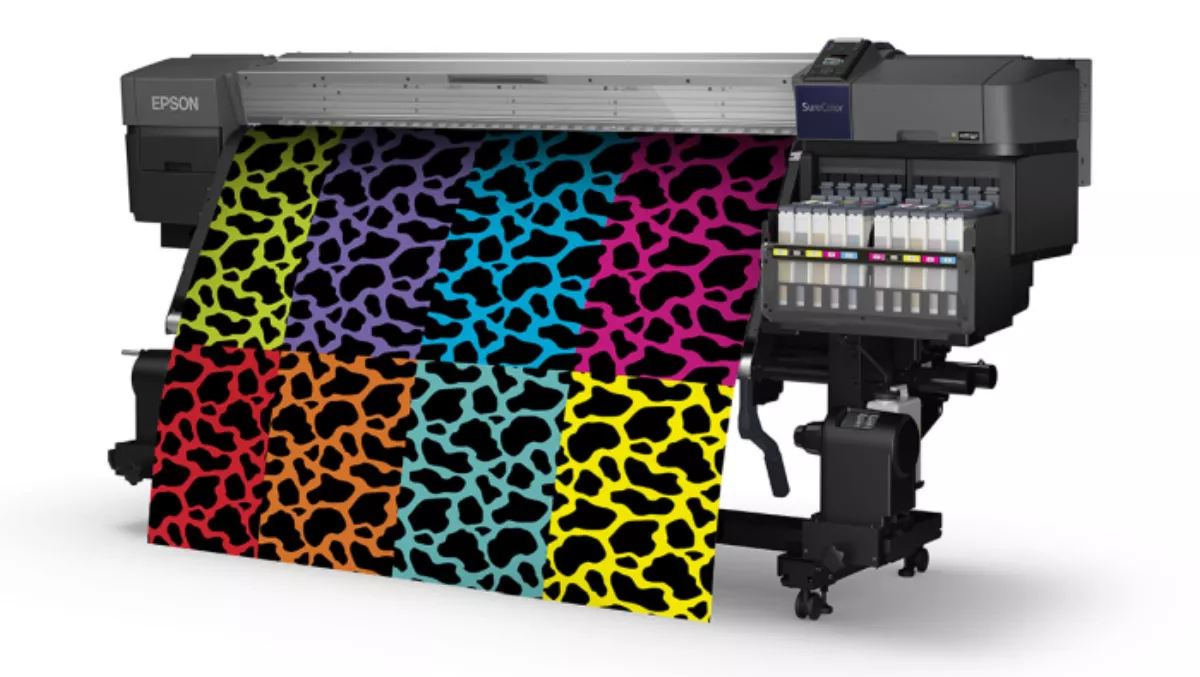 Epson were also keen to demonstrate their new range of label printers, perfect for companies requiring small to medium batches of printed labels. The ColorWorks C6010 and C6510 label printers can be used to print professional-quality labels for boutique wine and craft beer producers, as well as food packaging. The samples on display also included chemical hazard signage applications, the clear printing on high-quality gloss vinyl stickers being perfect for bespoke warning labels.
Whilst printing has been Epson's stock and trade for over 40 years, the advances in their projector technology must not be overlooked. The transition from film to digital projection in movie theatres is still relatively recent, but even so, Epson's compact range of high-end projectors places this same technology well within the reach of the enterprise user.
The event presentations were illuminated using two very impressive new Epson projectors. Both utilising laser projection technology, removing the expense and awkwardness of having to change bulbs, especially if the device has been ceiling mounted, out of the way.
The first was the 30,000 lumens EB-L30000UNL. Not only is this Epson's brightest 3LCD projector, the laser light source is mooted to provide 20,000 hours of operation. The projector supports screen sizes up to 25m with WUXGA resolution and 4K enhancement technology, at a 2,5000,000:1 contract ratio. Whilst by no means pocket-sized, the projector chassis is compact enough to easy fit in the boot of your car, enabling cinema-quality visuals for the more demanding presentation requirements.
The new 7,000 lumen EB-L1070UNL was also on show. Slightly smaller than the EB-L30000UNL the EB-L1070UNL also features the same 4K enhancement technology.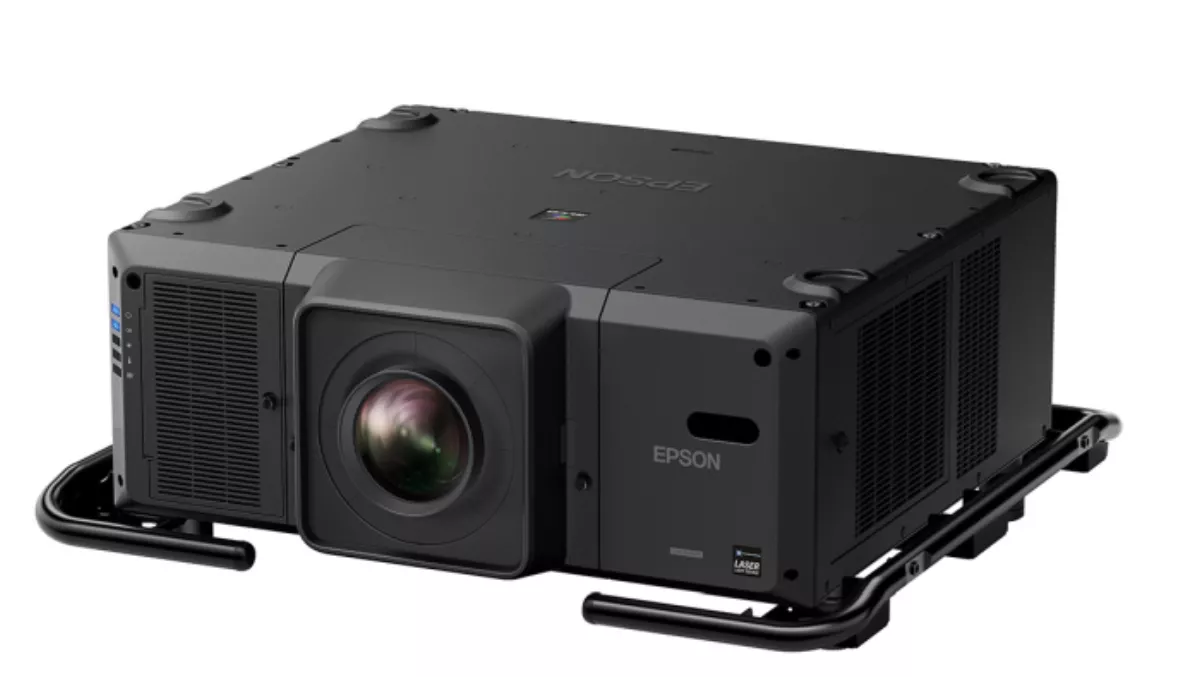 Ahead of its official launch in 2020, the ultra-short-throw EH-LS500 was on display, a first for Australia. The 4K projector produced a crisp image even in the bright event space; looking every bit a viable big-screen home theatre solution.
At the consumer end of Epson's new products, sits some new additions to their popular EcoTank range. The range is joined by five new mono multi-function printers (the ET-M1170, ET-M1180, ET-M2170, ET-M3170 and the ET-M3180) as well as the ET-1110 colour printer. Aimed at students and budget-conscious users, the printer all come with two years of ink (based on 200 pages a month).
Epson's ever increasing and diverse range of products, from high-end industrial through SME to consumer-level solutions, has allowed for the cross-pollination of technology. Innovations driven by industry have resulted in increased quality, lower costs and robust environmental considerations to percolate down to Epson's SME/consumer ranges. With innovative solutions, such as high-quality textile and label printing, as well as accommodating cheap consumer printing via their EcoTank range, Epson continue to impress.