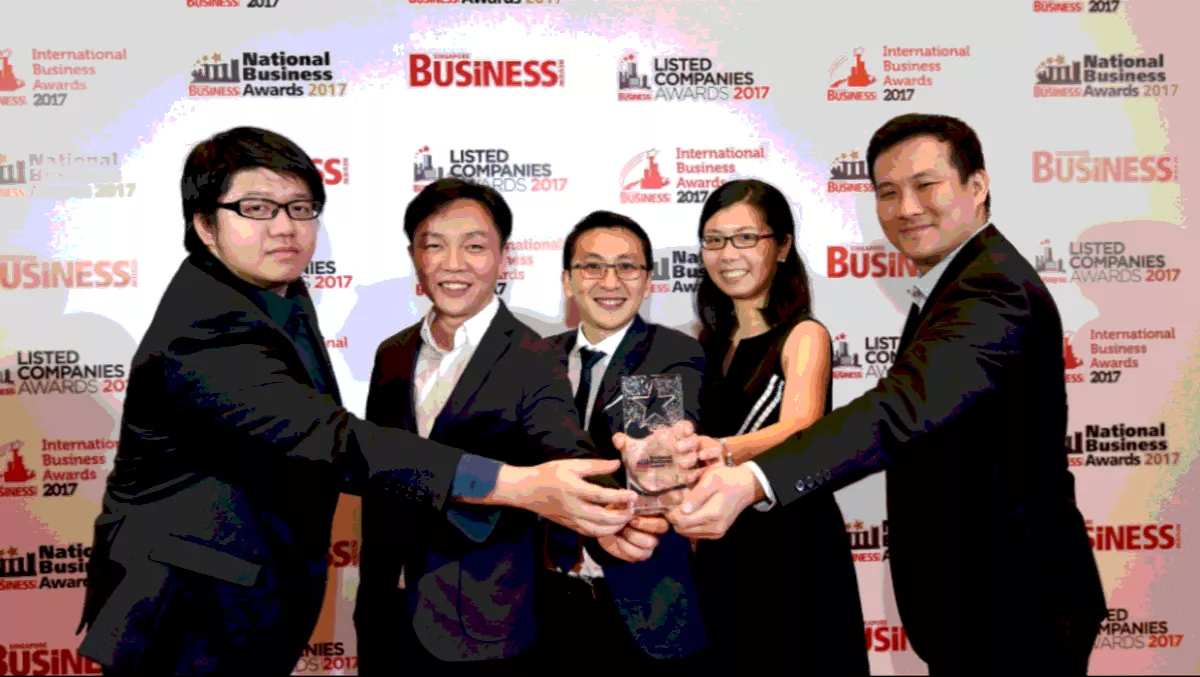 Enovax secures industry recognition in Southeast Asia with coveted IT award
Mon, 12th Jun 2017
FYI, this story is more than a year old
By Ashton Young, Editor
Enovax took home the coveted 'IT Service Award' at the recent Singapore Business Review National Business Awards 2017.
The award recognizes exceptional work of local businesses, which have made significant contributions in their business field, with an impact on the larger economy of Southeast Asia.
According to Enovax, its winning entry was driven by the successful implementation (including both developing and deploying) of comprehensive systems for Golden Village, a cinema chain in Singapore, and Nexia TS, an accounting firm.
Erwin Foo, chief executive officer of Enovax / group chief technology officer of PUC Founder (MSC) Berhad accepts the coveted 'IT Service Award' on stage at the Singapore Business Review National Business Awards 2017
In Golden Village's case, Enovax put into place the 'Quick Tix' system, making it the first cinema chain in Singapore and one of the first in Asia to utilise the solution. Essentially, it enables quick admission for movie-goers using digital tickets and QR code technology, providing substantial cost savings and productivity gains, in addition to an enhanced consumer experience.
For Dexia TS, Enovax designed the 'Practice Management System', an Enterprise Resource Planning system, which is used by hundreds of its staff. By streamlining all key business processes in a single platform, it is instrumental in facilitating operational efficiency and driving productivity for the company.
Chief executive officer of Enovac cum group chief technology officer of PUC, Erwin Foo says they're excited to receive the award as it signifies their commitment to continuously build on the company's portfolio of product and solution offerings with an eye for innovation, to address their clients' diverse business demands.
"I would like to congratulate each and every member at Enovax, which was integral in helping meet our business objectives and explore new opportunities for business in the dynamic Southeast Asia region," says Foo.
"This achievement marks yet industry recognition for the company and will further inspire us to offer leading technology expertise in IT innovation. Our aim is to empower individuals to lead easier, happier and richer lives by harnessing the potential of technology as an important element in day-to-day lifestyle of consumers and businesses.
Enovax was acquired by PUC Founder (MSC) Berhad in April this year with the company announcing it was in line with PUC's growth plans to become a leading digital technology services provider.