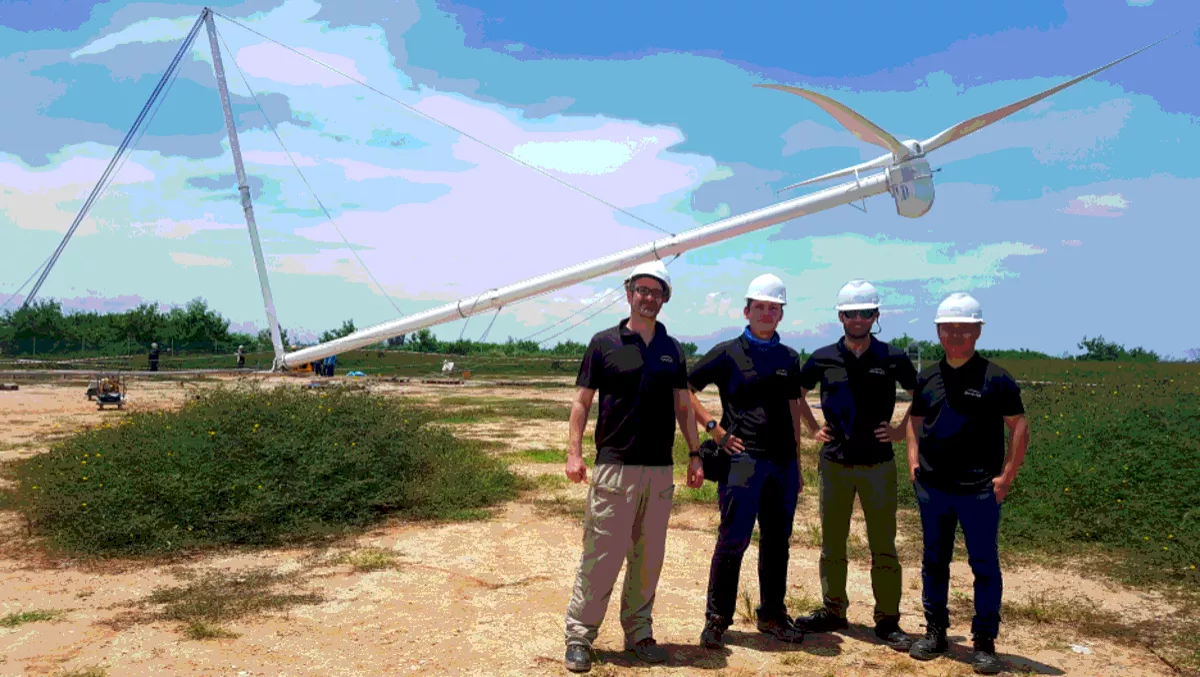 ENGIE and Schneider Electric achieve huge milestone together
FYI, this story is more than a year old
​ENGIE and Schneider Electric have achieved their first milestone together with Southeast Asia's largest multifluid renewable energy microgrid on Semekau Island.
The site will serve as a test and demonstration for power generation from local renewable energy sources, providing clean cooking salads and green mobility to remote islands and villages across the region, powered by a multifluid system integrating renewable resources like wind and sun.
Staggeringly, research from the World Energy Outlook (WEO) suggest that 1.2 billion people (16 percent of the global population) did not have access to electricity in 2016, with 95 percent living in countries within sub-Saharan Africa and developing Asia.
"In this context of global energy transition, global energy leader Schneider Electric and ENGIE have joined forces on Semakau Island to develop a common solution & showcase their capability of addressing the regional energy challenges," says Jean Wild, Microgrid Program Manager, Schneider Electric.
"Schneider Electric's commitment to innovation and sustainability ensures that life is On everywhere for everyone and at every moment."
Deemed the 'Sustainable Powering of Off-Grid Regions' (SPORE) microgrid, it houses Singapore's tallest wind turbine, PV (photovoltaic) panels, battery storage and a hydrogen system for storage and fuelling hydrogen cars - a first in Singapore.
The microgrid is part of the existing REIDS (Renewable Energy Integration Demonstrator in Singapore) initiative led by the Energy Research Institute at the Nanyang Technological University (NTU) and in collaboration with EDB (Singapore Economic Development Board) and NEA (National Environment Agency).
"This first phase of the power generation asset installation of the SPORE microgrid on Semakau Island is a significant step towards the full operation of the first multifluid, decentralized microgrid demonstration in the tropics," says Etienne Drouet, Director, ENGIE Lab Singapore.
"ENGIE's goal is to improve livelihoods and support growth opportunities for businesses and communities especially those located on remote islands and in villages, through a cost-effective, safe and reliable decentralized power grid that can provide electricity using local renewable resources and reduce dependency on fossil fuels."
The key technology innovations of the SPORE microgrid include hydrogen technology, smart inverters, and microgrid management systems.
"The deployment of Singapore's first long-span wind turbine is a big milestone in the nation's commitment drive in developing clean energy technologies for the region," says Professor Lam Khin Yong, NTU's Acting Provost, Chief of Staff and Vice President for Research.
"As a leading global university, NTU is proud to support Singapore's efforts in meeting its sustainability objectives and pave the way towards a greener future."
Related stories
Top stories