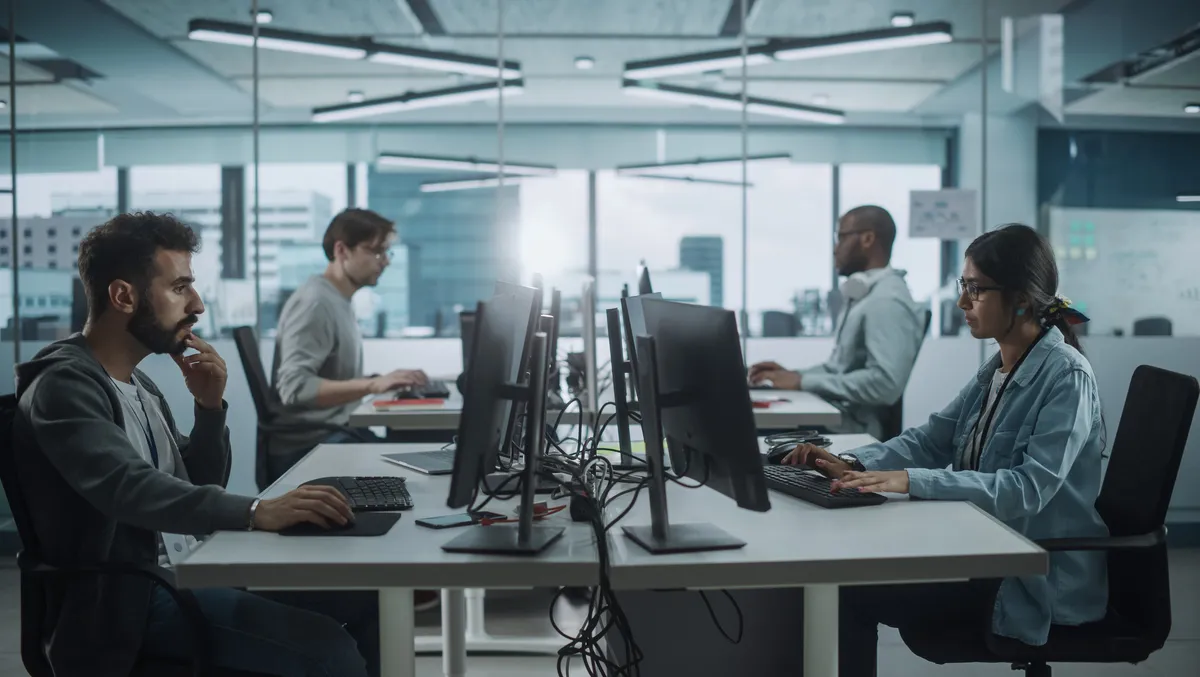 Endava signs multi-year partnership deal with Rio Tinto
FYI, this story is more than a year old
Digital transformation consultancy and agile software development expert Endava has partnered with Rio Tinto to create an in-house, software development team of more than 500.
Over the next five years, the partnership will create a framework to instil best practices and development capabilities as they build out an in-house talent pool to drive the next stage of Rio Tinto's growth.
The partnership will see Rio Tinto advance its digital and technological ability by working with and learning from, Endava experts through dedicated mentoring and coaching of Rio Tinto's technologists in software design, modern agile delivery and customer-centric product design.
Rio Tinto is a global mining and metals company that produces minerals and metals. From aluminium used to build cars, and mobile phones, the copper that powers homes, to the iron ore for the steel in buildings and electricity infrastructure.
The company has also started to produce lithium for electric vehicles and battery storage. These materials are essential for the low-carbon transition and essential for the things in everyday life, both now, and in the future.
"Developing in-house product software development capability will be core to accelerating our digital transformation. We are a mining and metals company, but if you look at our autonomous trucks and drills, remote operations centres, advanced process automation, machine learning and artificial intelligence, there's no doubt that we are also a technology company," says Dan Evans, Chief Information Officer, Rio Tinto.
"With the rapid evolution of digital technology and an incredible volume of data generated every minute across our global operations and offices, we want to improve how we integrate data and technology across the value chain to enable rapid insights and decision-making to improve safety, productivity and value."
Meanwhile, Endava has significantly expanded its presence in Australia to invest in the partnership and support Rio Tinto in the market. The project will see Endava's presence scale as it responds to growing demand in the region.
Endava is reimagining the relationship between people and technology. By leveraging next-generation technologies, our agile, multi-disciplinary teams provide a combination of product and technology strategies, intelligent experiences, and world-class engineering to help clients become digital, experience-driven businesses by assisting them in their journey from idea generation to development and deployment of products, platforms and solutions.
Endava collaborates with its clients, seamlessly integrating with their teams, catalysing ideation and delivering robust solutions.
"We have a wealth of experience in this space. By investing in longer-term partnerships, we can support organisations like Rio Tinto to deliver digital improvements and become the leaders in cutting-edge technology for the mining industry," notes Steve Harding, Head of Delivery, Asia Pacific and Managing Director of Australia, Endava.
"This partnership is an example of Endava's approach: using our software-engineering organisation to help more traditional businesses change and build data and software into their operations,
driving enterprise agility as a result. We're doing this by working alongside and coaching Rio Tinto teams, helping them deliver on their critical programs while we transform their internal capability together."
The program has started at Rio Tinto's Brisbane hub, where the initial tranche of software developers will be based but will expand globally across the organisation as the team and capabilities grow.