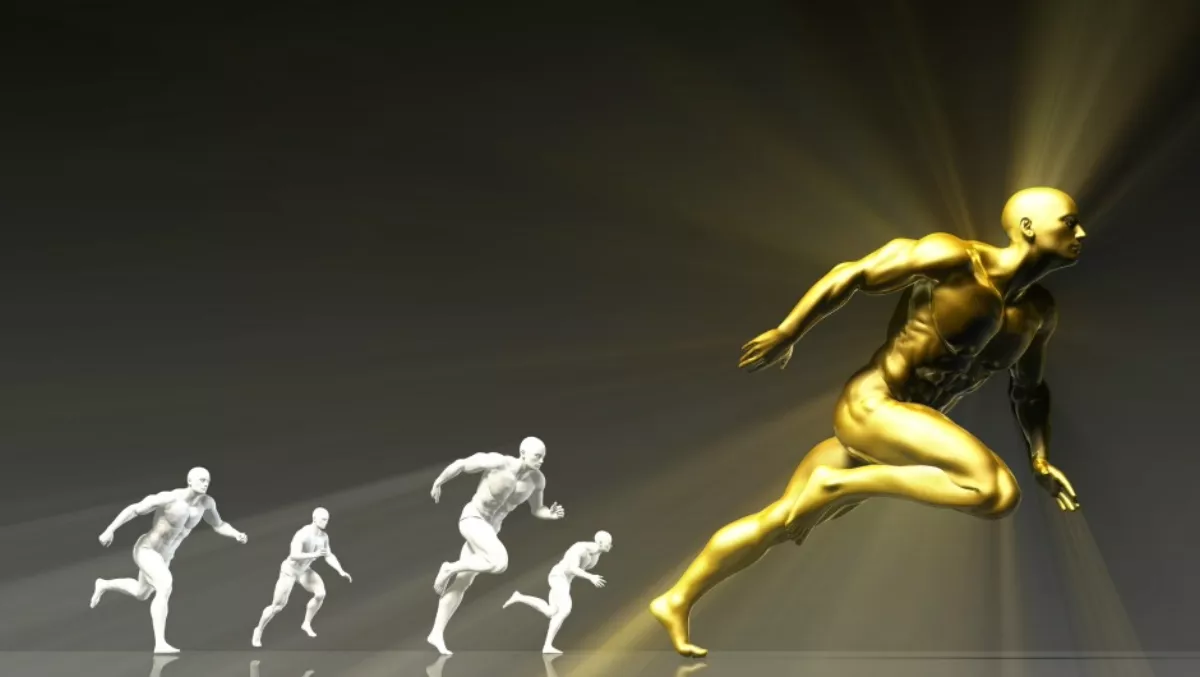 DX to attain 'macroeconomic scale' in Australia in next three to four years
FYI, this story is more than a year old
More than 60% of cloud services providers' Australian revenues will come via channel partners and brokers by 2020 according to IDC Australia, which also says digital transformation will attain macroeconomic scale over the next three to four years.
In its top 10 industry predictions for Australia, the market intelligence and advisory services company says spend on third platform technologies and services will drive more than 70% of IT spending by 2019 and grow at twice the rate of the market.
By 2020, IDC Australia is predicting cloud will morph to become distributed, trusted, intelligent, industry-focused and channel-mediated, with 67% of all enterprise IT infrastructure and software spending being for cloud-based offerings. Within that same timeframe, the company is forecasting more than 60% of cloud services providers' revenues will be mediated by channel partners or brokers.
Industry collaborative clouds are expected to increase to more than 50 by 2018, with more than 60% of the AU500 becoming digital services suppliers through industry collaborative clouds by 2020.
IDC Australia says the rise and maturity of the third platform of cloud, big data and analytics, mobile and social technologies, fueled the first wave of digital transformation and has propagated in to innovation accelerators – including internet of things, cognitive systems, augmented and virtual reality – to further propel DX.
Sabhari Bala, IDC Australia senior research manager, says 2016 was an inflection point for digital transformation.
"IDC believes that in the next four years, DX will have a large-scale impact on organisations of all sizes," Bala says.
Bala says while Australian companies began their digital journeys several years ago, it has largely been a case of 'just pockets of excellence' in the form of uncoordinated departmental projects or initiatives.
"As more and more organisations understand the value of DX and place it at the core of their business strategy, the impact it has on business growth, leadership strategies, investment priorities and the way enterprises operate is quite drastic," Bala says.
"This brings us to a point where digitally transformed products, services, operations and stakeholder ecosystems will help Australian companies," he adds.
Come the end of 2018, IDC Australia says more than half of the AU500 will have dedicated transformation/innovation teams. By 2020 half of the AU500 will see the majority of their business depend on their ability to create digitally enhanced products, services and experiences, and all enterprises' performance will be measured by a demanding new set of DX-drive benchmarks, requiring 40% to 60% better business performance.
When it comes to the innovation accelerators, IDC Australia says this year will see augmented and virtual reality coming to play for consumer facing companies, with 60% of consumer facing AU500 companies forecast to experiment with AR/VR as part of their marketing efforts.
Meanwhile, by 2020 40% of all digital transformation initiatives – and 100% of all effective IoT efforts – supported by cognitive/AI capabilities.
And while we've been hearing about the third platform for some years, now it's time to gear up to welcome the fourth platform, with IDC Australia saying that by 2020 one-third of the health/life sciences and consumer products companies will begin developing the first wave of products and services which tightly integrate third platform technologies with the human body. 'Augmented humanity' offerings will, says IDC, be mainstream come the mid-2020s.