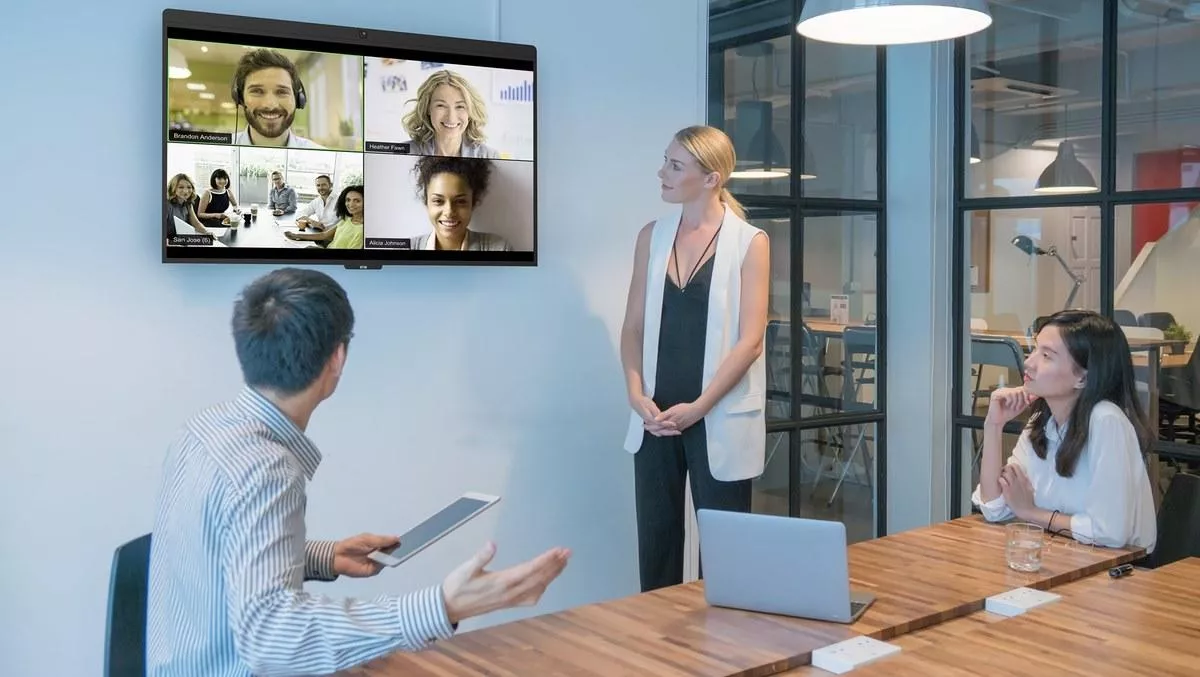 DTEN's Zoom Rooms range brings 4K-quality meetings to every business
Tue, 10th Nov 2020
FYI, this story is more than a year old
Zoom Video Conferencing has soared in popularity and usage, especially in the last few months.
In partnership with Zoom, DTEN has manufactured a range of Interactive Touch Screens from 27" to 75" in size, with Zoom Rooms software pre-installed. All you need is a Zoom licence and a power point, and you have everything you need in one stylish device, including a camera, microphones, speakers and whiteboard.
These devices are very popular in education, healthcare, non-Profit, corporate and many other sectors as organisations adopt a hybrid remote and on-premise working environment.
DTEN's devices are known for simple plug-and-play functionality, but the devices are still very powerful. They include 4K video cameras, an 8 or 16 Microphone Array (depending on the screen size), a 120-degree field of view, and responsive interactive Touch Panels.
The DTEN ME 27" is the company's latest product, and is promoted by Zoom as part of their Work from Home initiative. The DTEN ME can be a second screen for your computer, an interactive whiteboard, a Zoom video appliance and an IP telephone, all in one slim 27" panel. It is the perfect home office device for the busy executive. DTEN ME stock is expected in October.
DTEN ON 55", is known as a Zoom Appliance, runs a proprietary operating system co-developed by Zoom and DTEN, is priced lower for mass deployment, and is the simplest way to get a single device for video conferencing, whiteboards, and document sharing.
For those who are looking for more functionality and more integration, the DTEN D7 55" and 75" run Windows IoT software, for organisations that prefer Windows-based equipment. The D7 delivers the same ultra-responsive multi-touch display, 16 microphones, 4K camera, and integrated speakers.
Whether the DTEN ME, DTEN ON or the DTEN D7 appeals, BTC Wholesale has been operating as an authorised DTEN distributor in Australia and New Zealand since 2018. The company tries to keep plenty of stock locally, although the huge demand and global production and shipping issues make it a challenge!
To find out more about the DTEN range, check out the products below:
The DTEN ME is a 27" LED all-in-one personal collaboration device, will be available in Australia from October.

Contact BTC Wholesale Distribution to find out more, including pricing, at www.btcwholesale.com.au.