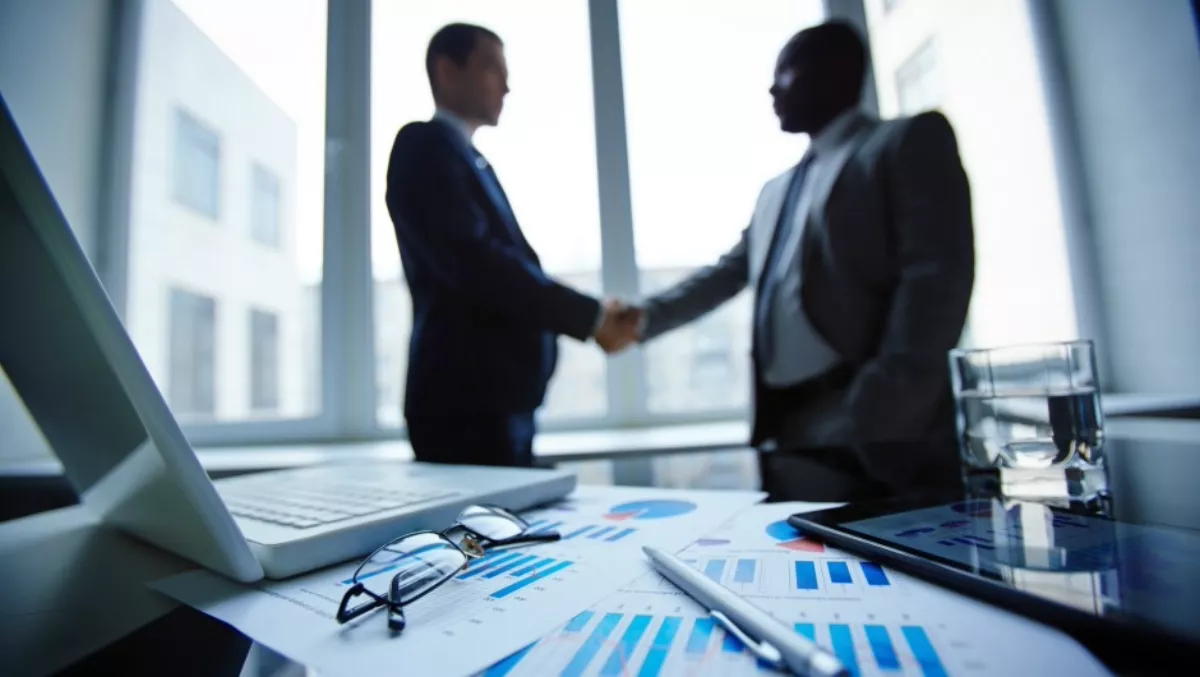 Dropbox extends Ingram Micro distie agreement to ANZ
FYI, this story is more than a year old
Ingram Micro has announced a global distribution agreement with Dropbox, which will expand the reach of Dropbox to channel partners across the Pacific and add extended availability to three cloud marketplaces.
Initially offered in the U.S. and Canada, the new agreement extends the availability of Dropbox Business to Ingram Micro channel partners across Australia, and New Zealand, with plans to extend the offering into additional markets soon. As such, Ingram Micro now serves as the premiere distributor of Dropbox in the ANZ region.
In addition to further serving the growing partner presence in the Pacific, Ingram Micro has increased the reach and availability of Dropbox to the Ingram Micro Cloud Marketplace in the U.S., Canada, and Netherlands, with Australia coming soon. Channel partners in these regions can now purchase, provision, configure, and manage Dropbox through a single automated portal.
"We believe Dropbox is one of the most widely adopted collaboration platforms on the market, with unique business-focused capabilities that we expect will deliver significant value to our cloud portfolio and global partner community," says Renee Bergeron, Ingram Micro vice president global cloud.
"Dropbox and Ingram Micro's strengthened relationship reaffirms our joint commitment to meet the growing demands of channel partners and their customers for secure and controlled file sharing and collaboration environments.
"Through this expanded agreement, we will leverage our combined technical capabilities and expertise to build a value-added solution for strategic customer segments and vertical markets," she says.
With today's workplace no longer confined to on-premise boundaries, many companies have transitioned to cloud technologies to effectively and securely collaborate in real time, Dropbox says. Built on a highly-scalable and secure infrastructure, Dropbox Business offers file sharing and collaboration across multiple devices, as well as integration into hundreds of existing third-party solutions, according to the company.
Channel partners will soon have the ability to experience more cross-sell opportunities by attaching Dropbox to Microsoft Office 365 via Ingram Micro's productivity suite, and deliver a complete offering across key vertical markets. The ability to bundle and sell Dropbox Business offerings will also allow customers to leverage untapped SMB opportunities and increase business transformation in the cloud, according to the company.
"Ingram Micro's impressive commitment to the channel has set the pace for a great partnership and we look forward to driving new business opportunities for our mutual channel partners," says Hank Humphreys, Dropbox channel chief.
"We're excited at the ease with which all channel segments, such as MSPs, SIs, VARs, resellers, telcos, and hosters can now access our services through Ingram Micro. By working together, we can help channel partners deliver an affordable offering that allows companies to speed up collaboration and increase productivity," Humphreys says.
"Ingram Micro has the technology, expertise, and professional services that enable efficient integration with vendors and all channel partners on the Odin Service Automation platform," said Tarik Faouzi, Ingram Micro Cloud , VP global cloud partners and solutions.
"Channel partners can now experience the same streamlined operations via the Odin platform through procurement, fulfillment, deployment, and ongoing support for Dropbox as they have with other vendors available on the Ingram Micro Cloud Marketplace," says Faouzi.
The Ingram Micro Cloud Marketplace is an ecosystem of buyers, sellers, and solutions that enables channel partners to transform and grow their business by offering online access to cloud solutions from a single online portal. Through its automated platform, the Cloud Marketplace delivers management of the complete end-customer cloud subscription lifecycle.
Related stories
Top stories