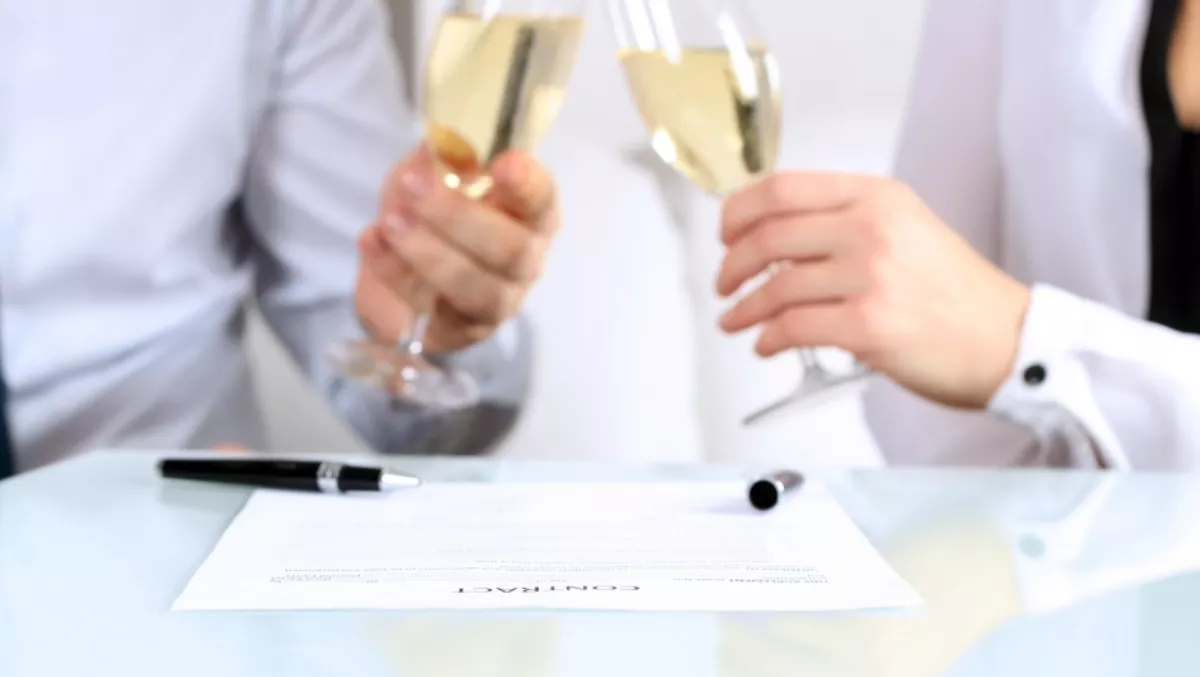 Done deal: CSC completes UXC acquisition
CSC has completed its acquisition of Australia's UXC Limited, creating one of the regions largest IT services companies.
CSC says the acquisition, announced in October 2015, was accepted overwhelmingly by UXC shareholders, with approval by the CSC and UXC boards and Australian regulators.
The deal, worth around AU$428 million, sees UXC become a wholly owned subsidiary of CSC.
Mike Lawrie, CSC chairman, president and chief executive, says the deal creates 'one of the region's largest and most dynamic IT services companies'.
"Together, CSC and UXC will be capable of leading the most challenging projects for our clients and, at the same time, creating exciting opportunities for our people," Lawrie says.
"The addition of UXC continues the process of rebalancing our offering portfolio and positioning CSC to lead in the markets and industries it serves around the world," he adds.
Seelan Nayagam, CSC Australia and New Zealand managing director, says the combined company will be 'a new and agile organisation that is well positioned to partner with clients on their digital transformation journeys'.
"It is a further step in CSC's global strategy to be a growth-oriented, client focused, pure-play leader in digital transformation.
UXC has nearly 3000 staff and revenue of $686 million, while CSC has 70,000 employees and had revenue of US$11.7 billion for the 12 months ending July 03, 2015.
Last week, CSC paid for all of UXC's 345 million shares at AU$1.22 per share, along with a franked dividend of A$0.02 for the December half year, for a total transaction price of around $427.6 million.
Phil Hassey, founder of the advisory firm, capioIT, says the acquisition of UXC significantly enhances CSC capabilities in application platforms such as SAP, Oracle and Microsoft.
"Technology providers need to shift capabilities in order to survive the transition to digitally enabled enterprises," Hassey says.
He adds that the CSC will be able to offer global expertise to the UXC installed base, particularly mid-market organisations as they make the shift to a digital-enabled economy.
Cris Nicolli, UXC managing director and chief executive, announced in October that he will retire from the company on conclusion of the process to considered CSC's acquisition.