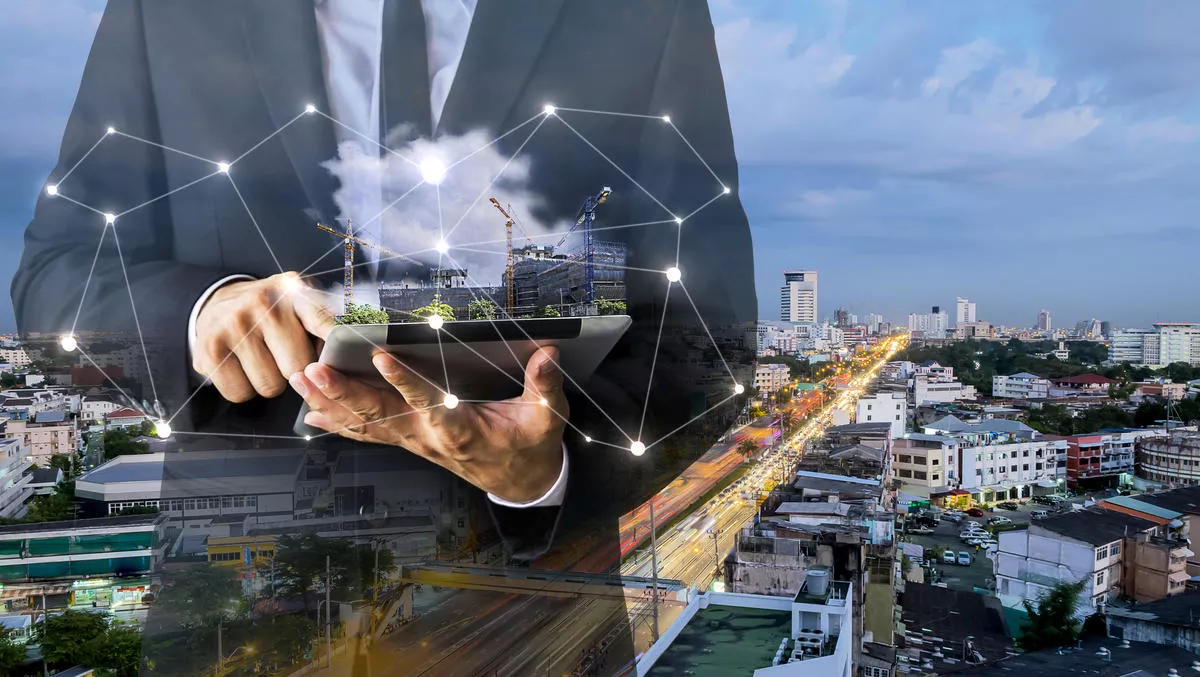 Dicker Data opens the doors to its new $74m HQ and distribution facility
FYI, this story is more than a year old
Dicker Data has officially opened its new $74 million-dollar headquarters and distribution facility.
Located in Sydney's Kurnell, the facility was built a key focus on environmentally friendly initiatives, employee wellbeing, vendor and reseller benefits, and sustaining the company's consistent growth.
The new building and background
The construction of the 17ha Sutherland Shire facility commenced in November 2019 where development application (DA) approved 39,550m2 of warehouse space and 6,345m2 of office space.
Completed in February 2021, Dicker Data is officially operational from its new premises at 238 Captain Cook Drive.
Sitting at almost 29,000sqm, the new site currently comprises a 22,965sqm warehouse and office space of more than 4,310sqm. It dwarfs the adjacent current facility, first occupied in 2010.
As part of a stage two plan to cater to future expansion, an additional 20,000 sqm has been approved.
The facility represents almost 80% increase in capacity with a 50% boost in warehouse space, the company states.
Dicker Data chairman and CEO, David Dicker, lead the overall strategy of the new headquarters, while co-founder Fiona Brown ran the day-to-day management of all aspects of the project.
According to the company, this is a pivotal moment in Dicker Data's history, enabling the company to accommodate more people and inventory, significantly facilitating the next phase of growth.
Taking a look back at the journey to this point, Dicker Data chairman and CEO David Dicker says, "In about 1983 we moved into our first factory at 78 Captain Cook Drive. A 750 sqm facility that we were really excited about.
"In '99 we moved to a much larger building in 60 Alexander Ave. In 2007 we moved to 5 Sir Joseph Banks Dr, again looking for more space to expand. The big move came in 2010, when we acquired land nearby and built, in three stages, 230 Captain Cook Dr.
"This was our first purpose-built facility, and this allowed us to incorporate a vast amount of knowledge built up over the previous 30 years. When we started 230, I felt sure it would see us, or at least me out, but in just 10 years we hemmed in.
"Fortunately, we had been able to buy the much larger land next door and again planned a completely new facility, again learning from the mistakes made at 230, like offices at both ends of a 300m long building."
Dicker says, "I don't know what the future holds but with our new place at 238 we are well setup to meet it."
According to the team, Dicker Data has a vision to create a campus-style facility that reinvigorates an ambitious future for the company.
The HQ embraces environmentally friendly initiatives and offers a modern workplace environment making it is well placed to attract the best IT talent and deliver on the company's mandate to be a workplace of choice within Australia's IT industry, the company states.
Environmentally friendly initiatives
As part of the company's commitment to ecology and sustainability, the new facility considered a range of environmental initiatives.
This includes solar panels, eight electric vehicle charging stations, recycled water systems and more than 30,000 new seedlings and trees on the grounds surrounding the new facility.
The installation of a bio retention basin captures roof water up to 23,000sqm with a portion being captured for sanitation and irrigation water.
Original concrete structures found during excavation of the site have also been retained and repurposed to create large outdoor planters, adding to the site landscape for staff and visitors to enjoy.
Employee wellbeing
Dicker Data employs 458 staff with 351 currently working from the new facility with expectations to grow the team in 2021.
Staff working conditions have also been enhanced with features to heighten wellbeing and healthy habits.
This includes a large open plan cafe, a 1.7km bushwalking track to promote walking meetings, and a mini golf course.
The company has a dedicated Town Hall area which encompasses the large open plan cafe with alfresco facilities, including multiple barbecue stations and outdoor seatings.
Soon, the site will also feature a gym and yoga centre as part of the Town Hall precinct.
Plenty of parking is provided, with 495 spaces that include eight electric vehicle (EV) charging locations.
As a safety measure, there are dedicated roads for trucks to keep them separated from cars.
The new site has also seen new public footpaths installed and the introduction of an additional bus service for the locality.
The offices features a recycled air conditioning system, acoustic ceilings, height adjustable workstations, childcare facilities and dedicated training rooms for staff development and opportunity to demonstrate vendor technologies to reseller partners.
Vendor and reseller benefits
The facility also includes a dedicated configuration centre which enables end-to-end system building and deployment.
Services offered include: asset tagging, device imaging, hardware installation and pre-shipment testing.
Furthermore, new dedicated partner rooms for hire allow Dicker Data's customers to come onsite and complete work on their end-users new systems prior to shipment, the company states.
A dedicated lobby-style foyer with two-story vertical gardens surrounds the commercial hub, providing a space for staff, vendors and partners to continue their learning and development and build upon business opportunities in a welcoming space that is optimised for collaboration, according to Dicker Data.
According to Dicker, the company's strategy is to continuously drive business growth and success over the next 12 months.
The large-scale expansion will be a key catalyst in achieving this vision and pave the way for substantial inventory growth and technology portfolio diversification to meet emerging and evolving IT needs of the Australian market.