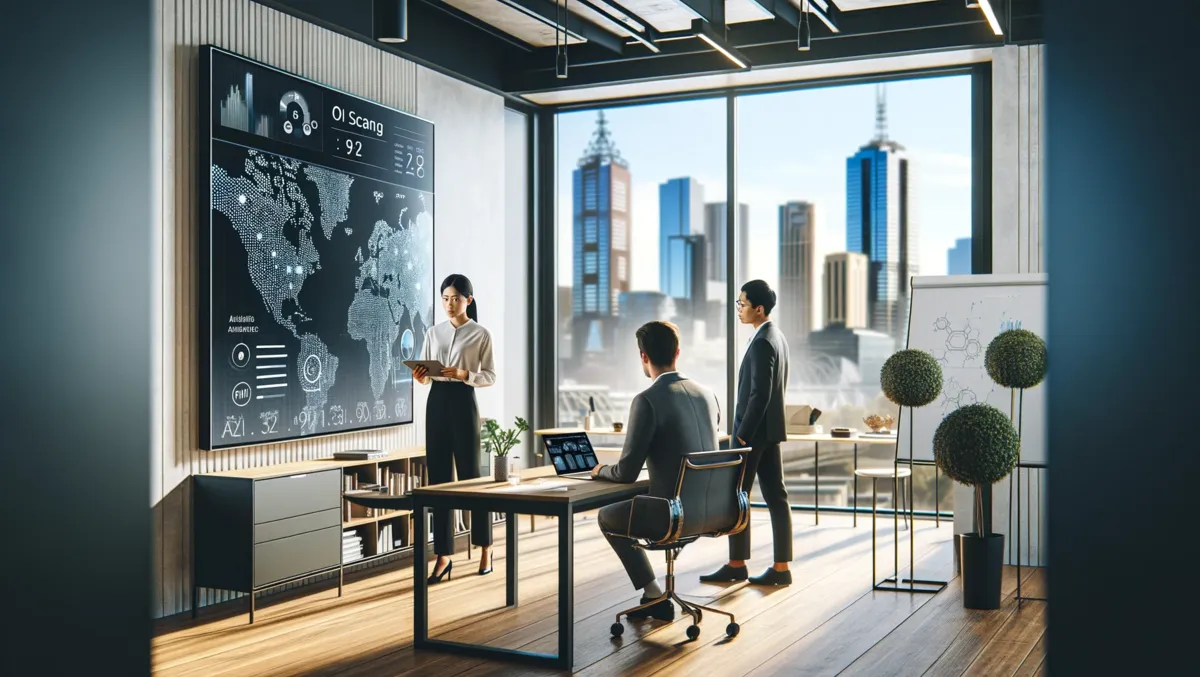 Delivio partners with Impro to introduce AI-powered coaching tools in Australia
Delivio, the Melbourne-based business consulting firm, announced today a partnership with Canadian firm Impro to bring its advanced AI-powered performance coaching capabilities to the Australian market. This innovative technology offered by Impro, which includes AI-augmented tools, aims to transform how high-performance coaching is conducted within a business environment.
Impro's cutting-edge tools are designed to boost human coaches and deliver a more enriching coaching experience to participants. "Impro's service offerings will be particularly valuable for Australian organisations faced with the challenge of managing corporate cultural change," stated Phil Lancaster, Managing Director of Delivio. Lancaster expressed his belief that, courtesy of AI capabilities, supportive performance coaching can cater to larger groups of people at a considerably lower cost than traditional methods.
The AI tools provided by Impro dial into a unique business performance coaching approach, offering one-to-one interaction between a participant and their coach. AI-powered recommendations provide additional support and encouragement. According to Lancaster, Impro's AI tools permit personalised responses based on previous interactions and the messages received from participants. He insists, "This ensures they receive the type of guidance and support they need at all times without placing additional workload on the human coaches. This can be particularly valuable during periods of rapid cultural change, such as that which occurs during business transformation or departmental change, for example."
Impro attains this objective through daily performance guidance with employees via its AI assisted but human led SaaS platform. This approach aids employees in building new mindsets, behaviours, habits and skills. Furthermore, it also enables the recognition of behavioural patterns across the organisation that represent critical strengths, weaknesses, opportunities and threats. Such capabilities provide strategic management insights to assist with quick and accurate solutions.
Josh Blair, Co-Founder and CEO, Impro, commented, "Australia has always been an attractive market for us at Impro. Its robust economy, talented workforce, and cultural similarities to our existing markets make it a natural choice for expansion. We see a great opportunity to bring our unique AI-driven approach to help Australian businesses accelerate their growth and performance."
The partnership between Impro and Delivio is one that Lancaster is anticipating with enthusiasm, particularly the prospect of finding suitable consultants who are interested in taking the new performance coaching tools to the Australian corporate market. "Impro's AI-powered coaching capabilities are best suited to mid- and larger-sized organisations where properly supporting staff can have a significant positive impact on operations," he said. "We will be looking for consultants with experience and expertise in this area."
To offer more insights on the capabilities offered by Impro's coaching tools, Delivio will be holding an exclusive webinar on November 15th. The online event is set to feature presentations by Impro Co-Founder and Chief Scientific Officer Opher Brayer and guest business expert Michael Lappen.