Confluent announces expanded partnership with Google Cloud
Thu, 31st Aug 2023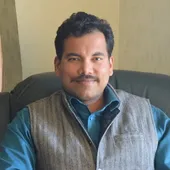 By Gaurav Sharma, Journalist
The data streaming provider, Confluent, has announced an expanded partnership with Google Cloud. The company has also announced that it was named the Google Cloud Technology Partner of the Year for Google Marketplace - Data and Analytics.
"Through their long-standing partnership, Confluent and Google Cloud make it easy for customers to connect and process real-time data flows throughout their organisation to power modern applications and analytics. To help more companies access real-time insights at scale, Confluent has deepened its partnership with Google Cloud for expanded technical, marketing and sales investments," says a company spokesperson.
"Together, Confluent and Google Cloud are helping organisations solve their most pressing data challenges," adds Erica Schultz, president of field operations at Confluent. "Through our expanded partnership, we'll help more customers transform their businesses with real-time data and modernise their data platforms with a reliable bridge from their on-premise, multi-cloud data architectures to Google Cloud."
"Google Cloud's partner awards recognise the significant impact and customer success that our partners have driven over the past year," says Kevin Ichhpurani, corporate vice president for global ecosystem and channels at Google Cloud. "We're delighted to recognise Confluent as a 2023 Google Cloud Partner Award winner, and look forward to a continued strong partnership in support of our mutual customers."
As more companies seek to deliver personalised customer experiences and context-rich business operations, there is a growing demand for real-time data connectivity across diverse locations to update applications in real-time.
Available through Google Cloud Marketplace, Confluent is the connective tissue that constantly allows real-time data from multiple sources to stream across the organisation. It feeds real-time data into best-of-breed Google Cloud services such as BigQuery, Google Cloud Storage, Dataflow, Dataproc, and VertexAI for organisations to build cutting-edge machine learning, artificial intelligence, and streaming analytics use cases.
For example, when Confluent is used with VertexAI, customers can build powerful generative AI applications leveraging Google Cloud's foundational models and augmenting them with real-time context. Also, Confluent's fully managed data streaming platform significantly alleviates the operational burdens, risks and costs of managing Apache Kafka.
"A lot of the cost savings over the last twelve months have come from moving into a more efficient way of developing applications with stream processing," says Rob Contreras, technical architect at Toolstation. "With Confluent's Google Cloud integration built in, we get consistent pricing that makes it easier, which is important, because we have a budget, and we're a low-margin business."
"We spent a lot of time managing our own brokers and databases and wanted to offload some of that. Confluent Cloud was the clear choice for us," says Jack Butler, software architect at Cargo Signal. "Getting Confluent Cloud on Google Cloud Marketplace was a big win for us. It removed our infrastructure concerns, frees us to focus on all aspects of our Kafka integrations, and increased our general speed as a business."
"Confluent's expanded partnership with Google Cloud deepens commitments across several focus areas and initiatives. Added technical support will further integrations between Confluent and Google Cloud's data and analytics services. And, with enhanced go-to-market resourcing, there will be more awareness of the unique value that Confluent brings to Google Cloud customers, driving greater alignment across sales, marketing and engineering teams. The renewed commitment will build on the meaningful milestones Confluent and Google Cloud have already achieved," adds Schultz.

"Confluent launched support for Google Cloud Private Service Connect (PSC), providing secure network connectivity for the most sensitive data. Confluent earned Google Cloud Ready validations for AlloyDB, BigQuery, and CloudSQL. This provides an additional level of confidence that these pre-built connectors work seamlessly for joint customers. Confluent launched the fully managed AlloyDB Sink Connector, making it easier to power analytical use cases with real-time data streams."

"Google Cloud was a launch partner for Connect with Confluent, helping organisations get direct access to data streams through a native integration of Confluent Cloud in the BigQuery platform. Confluent was a founding member of the Google Data Cloud Alliance to ensure global businesses have more seamless access and insights into the data required for digital transformation. Confluent was a launch partner for the Google Cloud Sovereign Solutions to help increase customer control and transparency for sensitive data moving to the cloud," informs Schultz.