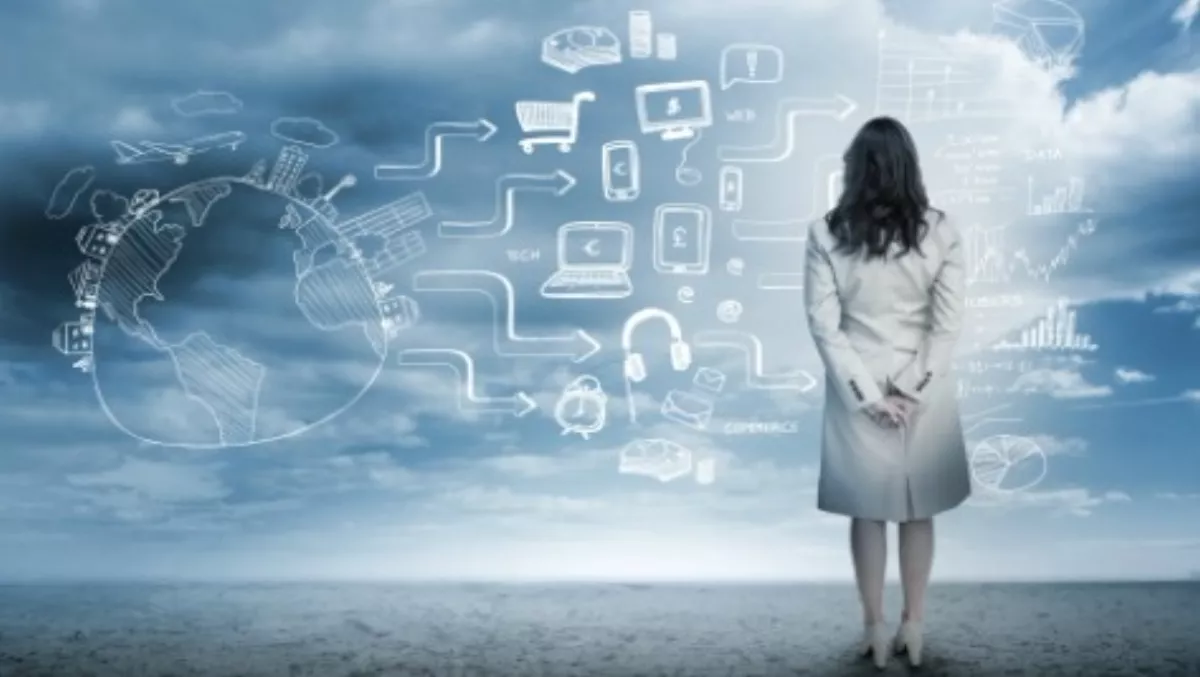 CodeBlue: How Veeam's free RMM plug-in is benefiting business
FYI, this story is more than a year old
Remote monitoring and management (RMM) tools help technical teams use information and resources in an effective manner, focusing less on completing tedious tasks and more on growing the business.
Veeam, in conjunction with remote monitoring alliance partner Kaseya, has provided a free RMM plug-in tool to its partners.
CodeBlue, a managed services provider (MSP), is one of Veeam's stand-out partners in New Zealand currently using the plug-in tool and seeing the advantages of it.
According to Chris Thorpe, CodeBlue Virtual CIO, the tool provides CodeBlue actionable visibility, saves time, and allows the company to maintain strong customer relationships.
As one of New Zealand's key MSPs, CodeBlue has been around for 11 years and has over 2,000 servers currently under management in NZ.
The Veeam plug-in adds value to Kaseya's RMM tool and enables CodeBlue to monitor these servers, including Veeam backups, from a single dashboard.
Thorpe says, "Anything we want to know about Veeam from a monitoring and management perspective we can get."
Teams can monitor the status of every backup job across multiple customers and backup server configurations.
They can see information about individual customers or parts of the infrastructure, and are able to drill down into specific areas very quickly, Thorpe says.
"The Veeam plug-in gives a 30,000 foot view so you can very quickly assess the status of backup and that associated with Veeam.
"If I look at the dashboard I can see the success and failures across all customers. It gives visibility to us at a very high level," he says.
Thorpe says there are thousands of alerts and alarms coming through everyday, both 'business as usual' type alerts and those that need attention.
Veeam alerts are labelled red, amber and green. Green indicates all systems are running smoothly, amber highlights minor issues, and red shows areas that require attention.
As such, the CodeBlue team doesn't have to be an expert in every type of Veeam alert and spend hours filtering through them all. They can quickly gain insight into the state of the servers and work on fixing problems - providing customers with quality service.
According to Thorpe a huge benefit of the Veeam RMM tool is the fact that it greatly reduces time spent on minor issues and tedious tasks, enabling IT teams to spend more time on growing the business.
He says the tool gives the CodeBlue team an overview and understanding of Veeam infrastructure and customer needs within that, and saves time that could be spent on trying to identify issues.
On top of this, it takes away the potential for human error during the filtering process, and enables CodeBlue to meet service level agreements with customers.
"Our philosophy is that things should just work, and we don't want to waste time on issues that don't directly impact our bottom line.
"With this tool we can get to the source of a problem as quickly as possible. We can understand if there is an issue, resolve it and get it back up and running," he says.
Users can also schedule reports at various intervals, for instance every week, to share with individual customers from inside the Kaseya monitoring tool.
Thorpe says this tool has provided 'immense' value to CodeBlue. He says it has effectively helped the team to move away from routine tasks that take up a significant amount of time so they can focus instead on solving problems and building the company's customer base.
You can find more information about the Veeam plug-in tool, at this address.
Related stories
Top stories