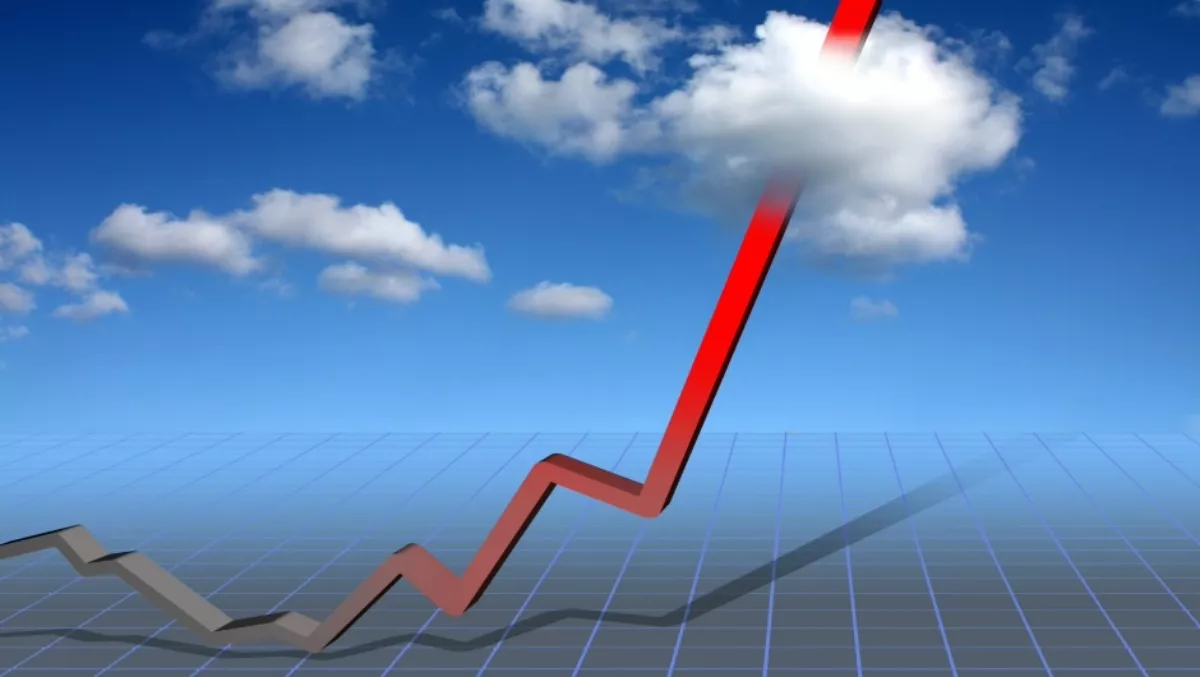 Cloud data protection fuels explosive growth
Wed, 18th May 2016
FYI, this story is more than a year old
By Ashton Young, Editor
Acronis recently reported significant momentum in its global cloud data protection business as it broadens its market reach and expands its partner ecosystem across the Asia Pacific (APAC) region.
Following the launch of its new cloud architecture and data protection platform and the roll-out of its world-class partner program in 2015, Acronis achieved a stunning 800 percent year-over-year growth globally in bookings for Acronis Backup Cloud, its leading backup solution for service providers and cloud resellers.
This included 10x growth in managed Cloud storage and a more than 800 percent increase in the number of devices protected compared to the previous year. In APAC, Acronis Backup Cloud bookings grew by more than 200 percent year-over-year in 2015, and in the first quarter of 2016 the cloud business doubled comparing to the second half of 2015.
Huge market demand for data protection in APAC
Today's businesses in APAC face new challenges when it comes to data protection, including huge increases in data volume, man-made and natural disasters and cyber-threats like ransomware. The market has recognised the benefits of adopting cloud data protection services, making data protection a modern day IT requirement that every business needs.
According to IDC, the global Data Protection - Disaster Recovery software market will grow to $8.1 billion by 2019, with the APAC market (excluding Japan) projected to grow to $1.2 billion during this time. Cloud services present a new paradigm for the delivery of data protection to businesses to help meet this demand and open up this huge market opportunity for service providers and cloud resellers with easy to deploy, easy to sell solutions.
Acronis has made aggressive investments in cloud data protection and has focused its research and development efforts into developing cloud services solutions for service providers. Acronis differs from other data protection vendors in that it delivers a complete cloud architecture and its solutions, which easily plug into existing service provider environments while seamlessly supporting their management and business support systems – either in pure cloud or hybrid cloud environments. Acronis solutions also feature automation of services that significantly reduces the total cost of ownership for data protection and a scale-out architecture that can support millions of end users.
"Acronis' goal is to become a global technology leader in hybrid cloud data protection, which can only be achieved through close relationships with our distributors, partners, and services providers," says Steve Goh, Acronis vice president APAC and emerging markets. "We will continue to strive to be the market leader by going the extra mile to understand our customers needs.
Growth fuelled by rapid expansion of service providers and cloud reseller partners
To support this rapid growth, Acronis recently expanded its global distribution agreement with Ingram Micro into the APAC region, making Acronis backup and disaster recovery solutions available on the Ingram Micro Cloud Marketplace in Australia, Hong Kong, New Zealand and Singapore.
Australia's Rhipe recently kicked off a partnership to distribute Acronis data protection solutions to its channel of service providers in Australia and New Zealand, with plans to expand across the Asia Pacific Region.
"Data protection and data migration to the cloud are top-of-mind for our customers and partners across the Asia Pacific region," says Chris Sharp, chief strategy officer at Rhipe. "We're excited about our new partnership with Acronis and pleased to be able to support our active and growing cloud channel with the leading Acronis cloud data protection solutions."
It's likely that this rapid growth will continue, as the world becomes increasingly digital, data protection is only going to grow in importance.