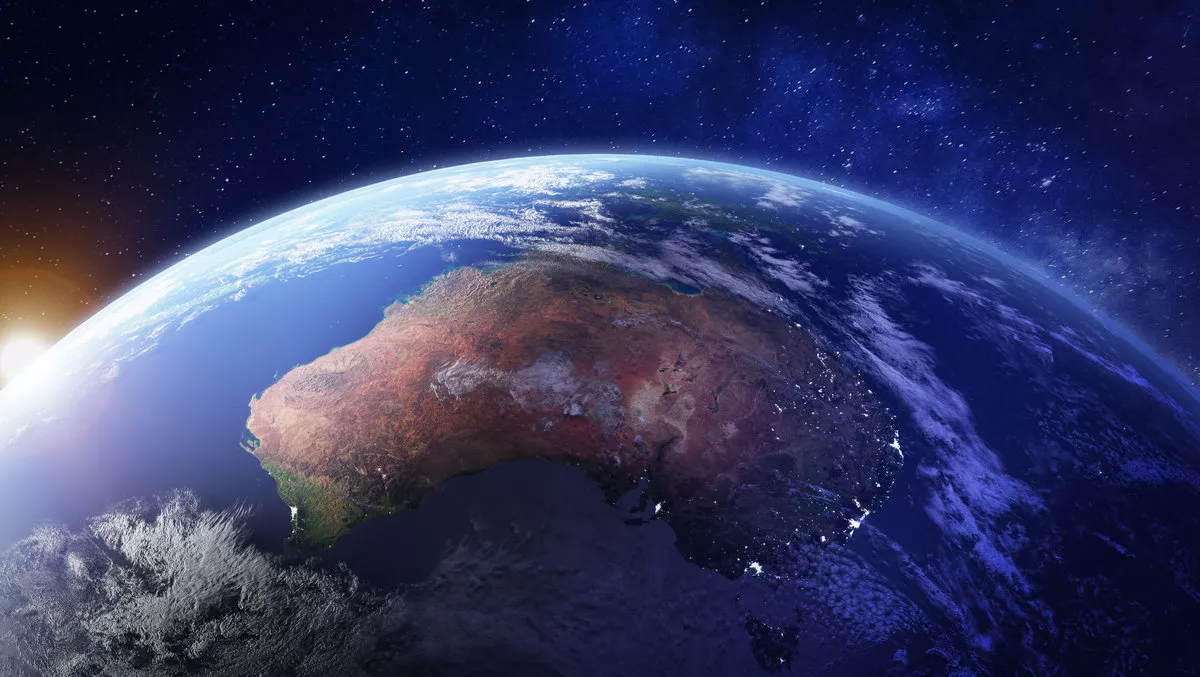 Cloud brings billions of dollars to Australia, says AWS
FYI, this story is more than a year old
Cloud technology has delivered $9.4 billion dollars in productivity benefits to the Australian economy in the past five years, according to new research released today by Amazon Web Services (AWS) and Deloitte Access Economics (DAE).
The Economic Value of Cloud Services in Australia report, informed by surveying over 500 Australian businesses using cloud services, calculates the ratio of business inputs and outputs such as the use of labour and capital resources in producing goods and services to estimate productivity gains.
It finds 78% of businesses have already increased their productivity by consolidating IT infrastructure and streamlining processes using cloud services, despite more than half (57%) only adopting the technology recently (between 1 and 3 years at the time of the survey).
Cloud service uptake is growing rapidly, with 42% of businesses currently using at least one paid service, compared with 31% in 2016, but there is still significant room for growth.
The main drivers for cloud adoption in Australian businesses are the improvement of customer service, and the desire to remain competitive, each selected by over a third (38%) of respondents.
More broadly, 7 out of 10 businesses have experienced direct benefits from using cloud services such as scalability and achievement of business strategies.
"Access to cloud computing is changing the way Australians do business by opening up new market opportunities and allowing entrepreneurs to bring new ideas and innovations to life," AWS commercial director for Australia and New Zealand Adam Beavis says.
"Our customers are not only migrating to cloud for better compute power, storage, and security, but to use data analytics to improve their own customer experience. For example, Airtasker, an online platform that connects people who need to outsource tasks, created a chatbot, which pulls in external data from sources such as Wikipedia to learn about current trends and terminology so it can provide more efficient and relevant responses to user requests.
"Our analysis shows there are clear benefits for Australian businesses that use cloud services," the report's principal author Deloitte Access Economics partner John O'Mahony says.
"From a technology perspective, cloud can deliver cost savings, but it also allows businesses to be agile and elastic by accessing and scaling resources up and down as required. This means they can better manage peaks in customer demand, easily expand to new markets, and innovate with new technologies on a small scale before rolling out widely across the business.
The research reveals 41% have seen an increase in non-IT staff since cloud adoption, which has been driven by the need to hire more employees to keep up with business growth and transition to new business models.
However, the two biggest barriers to adoption are challenges in educating staff on cloud and migrating from legacy technology, each cited by 37% of respondents.
"AWS has seen great results when we work with customers and our extensive partner network to upskill and train their teams," says Beavis.
"For example, at National Australia Bank, the NAB Cloud Guild has certified more than 500 bank employees from a wide cross-section of functions in AWS skills, which has helped to significantly lift the company's cloud knowledge. The skilled workforce has helped the company drive an average of 30 to 40% in cost reductions when moving workloads to the cloud.
"Our goal is to help even more Australian businesses succeed, innovate, and lower operating costs with AWS to help transform our nation into the digital powerhouse we know it can be.
Key findings include:
Cloud services have delivered $9.4 billion in cumulative productivity benefits over the last five years

42% of businesses use paid cloud computing, up from 31% in 2015-16

Of Australian businesses using cloud:

48% saw an increase in IT staff
41% saw an increase in non-IT staff
78% have seen productivity gains by consolidating IT infrastructure and streamlining processes


The biggest business drivers for cloud adoption:

Improving customer experience – 38%
Keeping up with competitors – 38%
Seeking to adopt innovative technology – 34%
The biggest barriers to cloud adoption were education and changing from legacy systems (both 37%)
A report from the Australian Bureau of Statistics also notes the use of cloud per industry:
Information, media, and telecommunications industry – 64%
Mining – 53%
Healthcare and social assistance – 45%
Retail trade – 42%
Agriculture, forestry, and fishing – 25%
Transport, postal, and warehousing industries – 29%