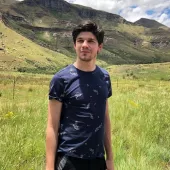 By Jacques-Pierre (JP) Dumas, Reviewer
The technological advancement in 2017 had a profound effect on the IT industry.
Gartner projects the IT industry to grow 4.3% to US$3.7 trillion in the coming year.
To this end, Cisco CTO Kevin Bloch has revealed his top 10 predictions of ICT trends for 2018.
1. Augmented Intelligence
Artificial Intelligence (AI) hype peaked in 2017. There was also tangible progress in the various elements of AI including robotics, computer vision, language processing, virtual agents and machine learning.
In 2018 AI will become multi-skilled, 'ambient', pervasive and enable devices to adapt to people in contrast to people having to adapt to the device.
2. Intuitive Systems
We are currently experiencing a massive opportunity where technology, specifically compute, network and storage performance is improving at almost exponential rates.
Research into the human body and brain, such as sight and intuition, is informing how we can leverage machines and technology to automate and so intuitive-based systems will proliferate across IT.
3. Cyber and Trusted Systems
Cyber attacks are now the third-largest threat facing the world and revenue generation is still the top objective of most threat actors. However, some adversaries have both the ability and the inclination to lock systems and destroy data as part of their attack process.
Researchers see this sinister activity as a precursor to a new and devastating type of attack that is likely to emerge in the near future: Destruction of Service (DeOS).
Cyber technology will adopt an 'intuitive system' model comprising local measurement and global, near real-time intelligence. Governments will enforce cybersecurity as a priority with new legislation (e.g. Data Breach Notification) and higher penalties.
4. IoT
Most IoT projects are failing, despite much enthusiasm and optimism. The inaugural phase of IoT was characterised by numerous point solutions from a multitude of new (often startup) vendors. Typically, these solutions were designed to solve a particular societal problem such as lighting or parking.
The next phase will be characterised by "platforms" that address multiple different sensors and applications from different vendors. When IoT is combined with AI, smart networks, edge computing and security as an "intuitive" system, there will be less failure and more successful transformation.
5. Crypto, Blockchain
Mobile payments grew to around $5 trillion in China, almost half of the country's GDP. The Global Financial Crisis, royal commissions and multiple bank investigations have dispelled the assumed trust in traditional banking systems.
Payment systems are becoming decentralised, digital, cryptographic systems underpinned by decentralized ledgers (eg Blockchain) that provide more confidence and more data. The transition from plastic cards to mobile apps will accelerate.
6. Workspace: Meet digitally-by-default
Gen-Y predominantly meet, speak and make arrangements digitally using social apps like Facebook, Instagram, Snapchat and WhatsApp. As the dominant segment in the workforce, their expectations will influence and change the workspace. They expect digital social habits to be the default workspace practice.
Organisations will start consolidating collaboration options to empower people, projects and teams. The user interface will become more intelligent, frictionless and intuitive, leverage technologies such as AI, VR and AR and respond to speech and presence.
7. Cloud
In 2017, cloud services grew three-times faster than cloud/DC hardware and software. In 2018, more than half of global enterprises will rely on at least one public cloud platform. However, some public workloads will also back-track to private cloud.
8. Mobile
Mobile data traffic is expected to surge eight-fold over the next 5 years, reaching 110 Exabytes per month by 2023. The industry is responding to this inexorable demand by providing better performance (primarily investing in 5G for higher speed and lower latency) and a richer user experience (with VR, AR and MR).
5G is developing faster than expected with the initial 5G New Radio specifications being approved 6 months earlier than expected, heralding the start of the 5G era and a new battle amongst the mobile sector's leading players to claim industry firsts.
9. Autonomous Vehicles
The vehicle industry continues to be a global exemplar for both constructive and destructive disruption enabled by mobile, IoT, AI and cloud. All-electric car sales will surge in 2018 and car ownership will decline as sharing and subscription grow rapidly.
Expect further government legislation to enable accelerated progress in intelligent transport systems.
10. M-A, Innovation
It is estimated that US-based companies have about $2.5 trillion worth of capital stashed internationally and that much of this will soon be repatriated, due to changes in US taxes in 2017. This large cash windfall will give large tech companies even more power and inevitably impact global IT, investment and M-A.
"Double-A" (Amazon and Alibaba) will impact almost every industry positively for those who are prepared and destroy those that aren't. Companies will race to develop their 'tech edge' through M-A and investing in startups as 'outsourced R-D'.