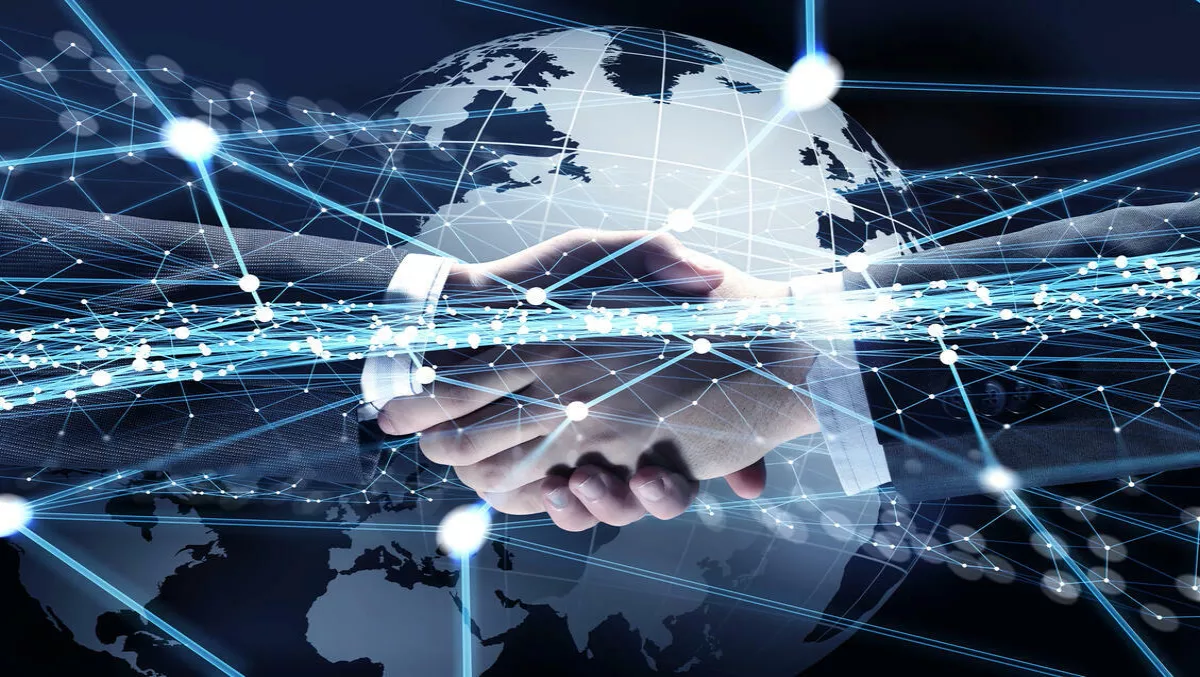 Cisco unveils huge updates to its channel programs
Fri, 3rd Nov 2017
FYI, this story is more than a year old
By Sean Mitchell, Publisher
Cisco is revamping its channel programs in an effort to enable partners to capture new opportunities, refine software and services skills sets, and differentiate themselves in the market.
The company says the three key changes to the programs involve simplification, building capabilities, and increasing the partner value exchange.
The changes are designed to help partners adapt to fast-moving market trends and customer needs while making it easier to work with Cisco.
Marc Surplus, Cisco Global Partner Organisation vice president of strategy, planning and programs says, "The power of Cisco's partner ecosystem is grounded in our close working relationship with our partners.
"To keep pace with the changing technology landscape, Cisco needs to be in lockstep with our partners if they are to operate effectively," he says.
"The evolution of our partner programs is a reflection of our continued commitment to improving the overall partner experience, strengthening our joint go-to-market initiatives, and ultimately ensuring our partners succeed in owning the digital transformation space."
The changes to the programs are designed to help Cisco and its partners more effectively shift business to software and recurring revenue and reward partners who drive growth and profitability.
The updates will fall in three core areas, building and recognising capabilities, refreshing to digital, and moving to lifecycle and recurring revenue.
Build and Recognise Capabilities
Cisco is dramatically simplifying its specialisations portfolio, transforming what it means for partners to have a master specialisation, and recognising partners' industry expertise.
In August 2017, Cisco began the simplification process by reducing the 10 express-level specialisations to one express specialisation with tracks that cover all Cisco architectures.
Advanced specialisations are also being reduced from 13 down to five advanced architecture specialisations.
The company is also retiring all advanced technology specialisations (except advanced video) and embedding technical adoption capabilities throughout the remaining advanced architecture specialisations.
The new Master specialisation is an effort to help Cisco partners enhance their networking capabilities to deliver solutions that customers will need in the new era of networking.
The Cisco master networking specialisation will be available starting in March 2018 and will include new software and services skill development.
On this new specialisation, Kent MacDonald, Long View Systems vice-president of business development says, "The addition of the master networking specialisation to the portfolio signals Cisco's move to the new era of networking.
"By having the latest solutions, solutions, software, and customer success measures along with new benefits it allows partners like Long View to differentiate themselves in the market and highlight the need for organisations to upgrade their infrastructure to become digital ready."
Cisco is also ramping up its industry expertise recognition to allow partners to demonstrate their knowledge in specific areas starting with retail, healthcare and manufacturing.
Incent to refresh
Cisco is introducing new incentives and simplifying deal registration to assist partners in enabling their customers to refresh to the digital ready networks of the future.
Part of this is the Migration Incentive Program (MIP), which designed to offer partners a compelling offer to migrate customers with legacy or competitive products to new Cisco technologies.
MIP provides partners with an incremental discount on all qualifying hardware, software, and services migration opportunities.
Cisco has also evolved the deal registration process through three key elements: simplifying registration by consolidating 15 hunting and teaming program tracks into two, streamlining the approval process, and improving usability by allowing partners to focus on selling rather than managing deal registration.
Lifecycle and Recurring Revenue
Cisco says its vision is for partners to transform their practices to focus on a lifecycle selling motion of land, adopt, expand, and renew.
This sales model supports Cisco's transformation as a software company and facilitates partners' recurring revenue streams and high-value services.
They have Increased their investment in the Lifecycle Advisor Program, with the addition of more partners and an expansion of the offers portfolio available to Lifecycle Advisors, covering more areas of Cisco's business.
There is also more Lifecycle Management Incentives for resellers, with two new incentives in the Value Incentive Program (VIP), designed to allow partners to simplify and jumpstart their software-based networking practices.
The first incentive is called VIP Activation, which increases the back-end rebate for Cisco ONE and Digital Network Architecture (DNA) Advantage, plus security offerings, Cisco Identity Services Engines (ISE) and Cisco Stealthwatch.
The second is VIP Annuity, which builds on Cisco's VIP SaaS reputation with an expansion into Enterprise Networking and Data Center sales, including performance-based recurring revenue rebates via a predictable, recurring, and simple rebate model.
All updates to the channel programs will be rolled out progressively over the end of the year through March 2018.