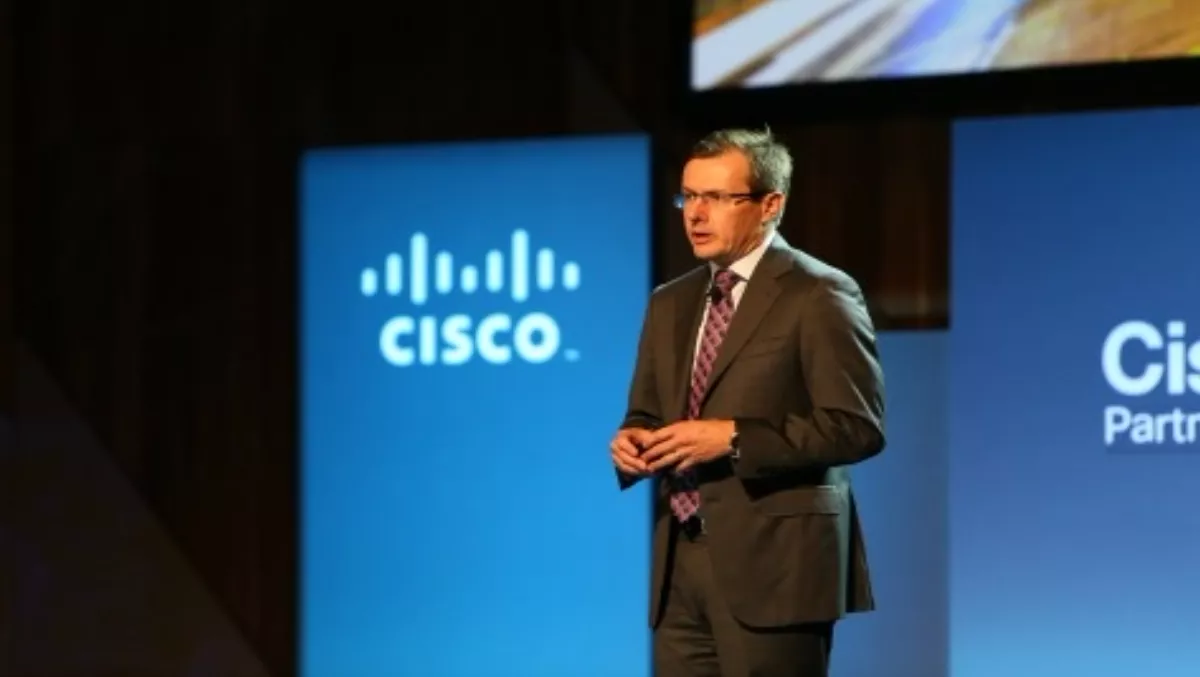 Cisco announced IoE innovation centres in Australia
By Anthony Caruana,
Wed 18 Mar 2015
FYI, this story is more than a year old
Cisco has announced, during the keynote address at Cisco Live 2015, the launch of the Cisco Internet of Everything (IoE) Innovation Centre in Australia. The new centre in Australia will be one of eight globally including Rio de Janeiro, Toronto, Songdo, Berlin, Barcelona, Tokyo and London.
The official opening is planned for 2015 and will include locations in Sydney at Sirca, and Perth at Curtin University. Cisco plans to invest US $15 million over five years into the centre.
During the keynote, Ken Boal, Cisco's ANZ vice president, highlighted the company's continuing commitment to connecting more devices and the resultant disruption to existing business models.
The centre will bring together Cisco experts with industry partners and start-ups to develop proof of concepts, features and functionalities, and do rapid prototyping. The centre will include dedicated space to demonstrate IoE in action and open areas where customers, start-ups, open communities, researchers, entrepreneurs and technology enthusiasts can work and brainstorm on new ideas and technologies.
The initial ecosystem partners of the Cisco IoE Innovation Centre, Australia, currently include Sirca (owned by 40 universities across Australia and New Zealand), Curtin University and Woodside Energy.
IoE will completely change businesses, according to Cisco's senior vice president Chuck Robbins. The new data and analytics will redefine processes and force IT to adapt faster than ever before. Technologies will disrupt existing business models.
Cisco claims the IoE will deliver $19T in savings with 50 billion connected objects - and only 5% are connected today.
Examples of where the IoE centres will be engaged are with the Square Kilometre Array radio telescope - through Curtin University's association with that project - as well as a focus on resources through the association with Woodside Energy. Each of the initial partners has strong relationships in vertical markets where that expertise can be leveraged to use IoE technologies. Sirca is heavily involved in developing new techniques in agriculture.
Robbins also made mention of Adelaide's smart city program as an example of how these technologies can have significant impact.