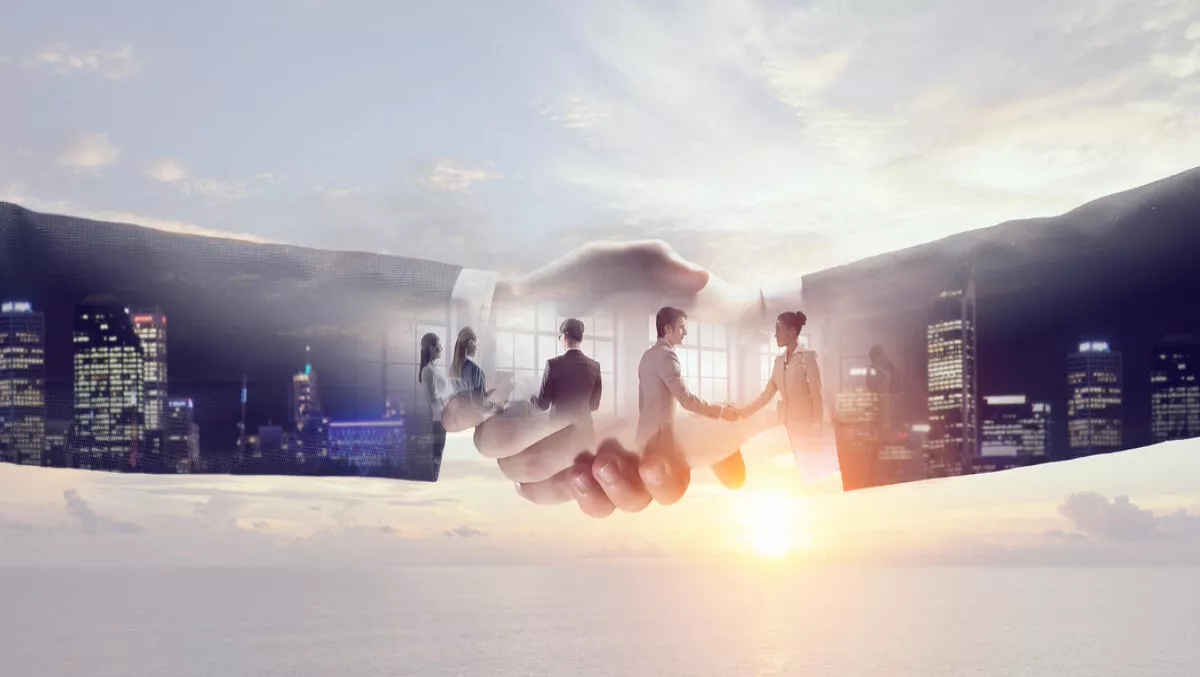 Cisco and ConnectWise unite for intelligent MSP platform
Thu, 2nd Nov 2017
FYI, this story is more than a year old
By Sean Mitchell, Publisher
Cisco has announced a channel-focused platform collaboration with ConnectWise, designed to streamline and simplify the creation of managed IT services based on Cisco cloud-managed technology solutions.
Dubbed the ConnectWise Unite with Cisco portal, the platform provides a single interface with a range of software tools to help Cisco partners and managed service providers (MSPs) manage their business commerce operations and rapidly stand up managed IT services.
According to Cisco, the customised managed services platform will aid Cisco partners efficiently deliver managed services to the fast-growing SMB market.
The new platform is designed to allow Cisco partners that are developing or expanding a managed service practice to create a unique offering that combines networking, security and collaboration services.
These services include Cisco Meraki, Cisco Spark, Cisco Umbrella and Stealthwatch Cloud.
It features a single management portal that Cisco says will simplify the increasing number of gateways required to manage, monitor, and bill customers, and provides MSPs with the ability to consolidate the tools needed to drive an effective MSP practice.
Nirav Sheth, Cisco Global Partner Organisation vice president of partner solutions, architectures and engineering says, "There is a proliferation of customers turning to MSPs to assist them in managing their IT environments, addressing their expanding security requirements, and helping them create a competitive advantage.
"Our collaboration with ConnectWise provides our channel partners with an opportunity to drive long-term recurring revenues by rapidly building a managed services practice and accelerating their sales revenues through a suite of Cisco services from ConnectWise," he says.
"By allowing MSPs to automate time-consuming billing and solution management processes from a single pane of glass, ConnectWise Unite with Cisco enables partners to scale their services in the marketplace and help maximize their profitability.
Cisco says the ConnectWise Unite with Cisco solution will enable MSPs to manage multiple customers from one interface, in an effort to save time and increase opportunities.
Another feature of the ConnectWise Unite with Cisco portal is that MSPs can use ConnectWise's integrated business management platform to deploy and automate billing, solution management processes, and consolidated ticketing.
ConnectWise's software solutions provide partners with an integrated, seamless experience, enabling them to automate and streamline task management, help increase productivity, efficiency and profitability, and grow their businesses.
Arnie Bellini, ConnectWise CEO says, "With one vendor relationship to manage in Cisco for industry-leading IT solutions and with one MSP platform from ConnectWise, solution providers can effectively automate and scale across multiple customers.
"ConnectWise Unite with Cisco gives partners the ability to drive greater efficiencies, lower costs, focus on providing customers with great support, and grow their businesses.
Ben Johnson, Liberty Technology CEO adds, "Liberty has built our next-generation MSP offerings on top of Cisco technology, and ConnectWise Unite with Cisco enables us to streamline our back-office billing and management of these solutions, and that frees up staff to continue bringing innovative new offerings to market.
At the moment, while some partners can begin using the new platform immediately, the service is being rolled out in North America first, with a global roll-out plan planned over the next 12 months, meaning the APAC market have to wait for availability.