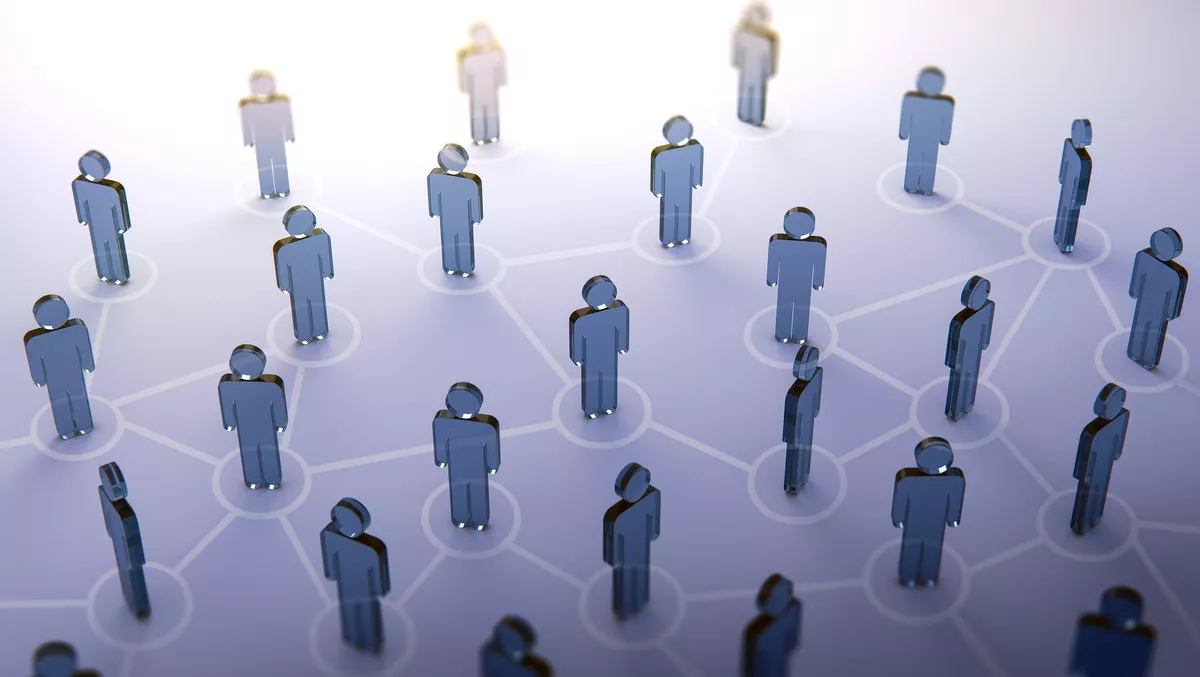 Changes to Aruba's South Pacific line up
FYI, this story is more than a year old
Patrick Devlin has been named as the new director of South Pacific for Aruba, taking over the management of the the Australian and New Zealand arm of the business.
Devlin is taking over the role from former director Anthony Smith, who is stepping into a wider Asia Pacific Japan role as channel sales director.
Based in Sydney, Devlin will be charged with building the Aruba brand and continuing the sales growth the company has experienced in the ANZ market, introducing new products to the region and growing Aruba's channel partnerships throughout the region.
Leveraging the momentum of recent product and service announcements, including Aruba Instant On, Devlin will also seek to expand the company's strong growth into new sectors.
"We are delighted to welcome Pat to our team and look forward to working with him to drive the ANZ business to further success in region," says Steve Wood, vice president Asia Pacific Japan, Aruba.
"Pat brings with him a wealth of experience in building and growing successful technology businesses, as well as established relationships across the corporate and channel sectors," he says.
"He has a holistic knowledge of Aruba's product offering thanks to his recent work at HPE and brings a strong understanding of how our solutions help to solve customer problems and deliver great outcomes.
Drawing on over 20 years of experience across the information, communications and technology industry, Devlin will work closely with the company's sales managers to ensure the region is set up for further success.
Most recently, Devlin was the director of HPE's Enterprise Territory Group in Australia, where he focused on customer acquisition across HPE's mid-market and enterprise business in the region. He has previously worked as a regional leader for several technology companies, including SimpliVity and Ruckus.
"Aruba's focus on customer experience is what sets us apart in an industry that largely focuses on pure infrastructure," says Devlin.
"This has been a crucial element of Aruba's strong growth. It is especially important in the tough economic climate that has seen businesses tighten their spending on IT infrastructure and security.
"Organisations of all sizes, from schools to retail shopping centres, are demanding more sophisticated networks to support their ever-growing digital environments and Aruba's experience in delivering enterprise technology at scale puts us in an excellent position to deliver outstanding customer experiences across a wide range of sectors," he explains.
"I look forward to hitting the ground running, speaking with new and existing customers on how we can make business easier for them, as well as broadening the solutions on offer for our partners.
"We have some fantastic partnerships in the pipeline that I'm excited to lead, including a soon to be announced partnership in the government and conservation space that is particularly close to my heart.
Former director of South Pacific, Anthony Smith will transition into a wider APJ role, working with Aruba's channel partners in the region as channel sales director.
"Aruba's ANZ business has seen exceptional growth under Anthony's leadership", says Wood. "He built a customer-centric team that successfully introduced multiple new products to the ANZ market and delivered outstanding customer experience and outcomes. We look forward to welcoming Anthony's wealth of channel experience to the APJ region and growing Aruba's partner opportunities in these ever-expanding markets.
In his new position, Smith will relocate to Singapore to ensure he is central to a number of key regions in the APJ portfolio. He will introduce a broad range of product and service offerings to market to help nurture both established and growing channel communities, such as Aruba's Cloud, Central, SD-Branch and User Experience Insight solutions.
"I leave Aruba's ANZ business immensely proud of the growth in sales, revenue and customer outcomes that our team has achieved over the past two and a half years," Smith says.
"My next role is an exciting new remit and I jumped at the opportunity to bring my expertise and Aruba's successful product offering to APJ's diverse landscape. Each country has a different level of market maturity so I'm looking forward to the challenge of working closely with our HPE and Aruba channel partners to drive growth," he explains.
"There is a great opportunity in the APJ region to introduce cost-effective alternatives to market, from simple, easy to manage secure networks, to large scale environments with the latest in automation and IoT," Smith explains. "We will bring new, channel friendly products to the market, which will enable our partners to take a suite of Aruba solutions to customers, ultimately delivering a greater offering and customer experience to the region.
Both Smith and Devlin will be in Australia later this year, presenting products and customer updates at Aruba's Atmosphere 2019 APAC event, which will be held in Sydney for the first time on 24-26 September.