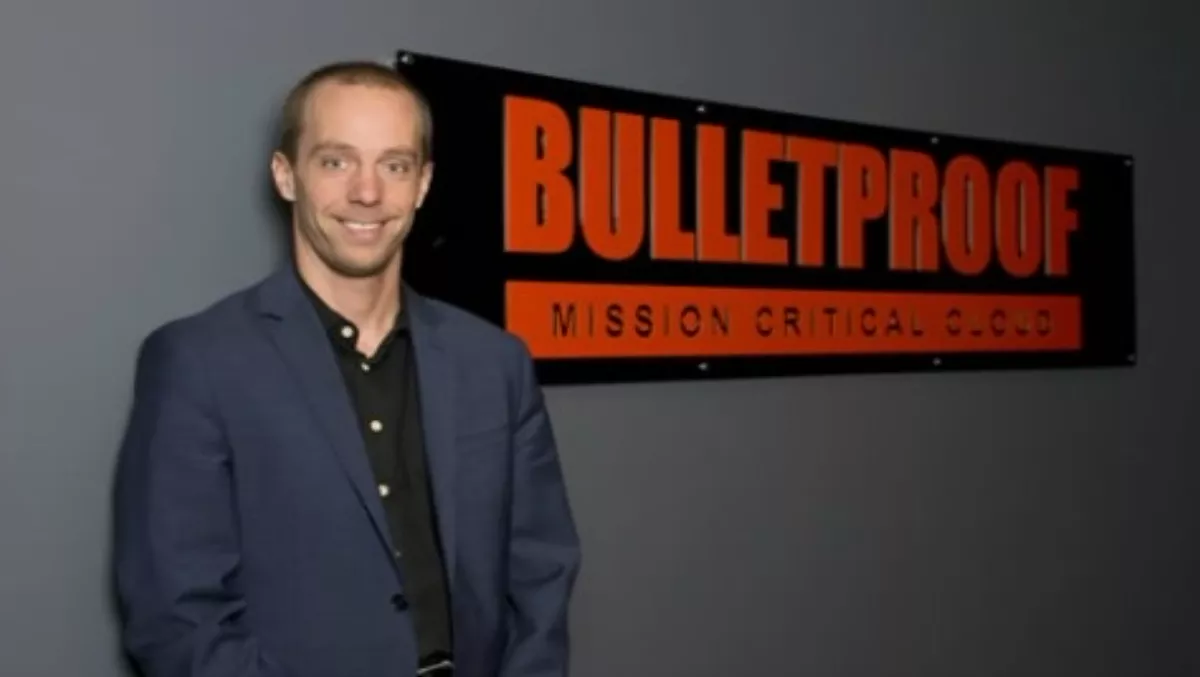 Bulletproof launches cloud professional services
By Heather Wright,
Wed 1 Jul 2015
FYI, this story is more than a year old
Cloud services provider Bulletproof has launched a professional services offering, following its acquisition of cloud computing and professional services firm Pantha Corp last year.
Bulletproof Professional Services, will provide challenger brands and major enterprises alike with independent expertise to harness cloud computing services, the company says.
It says the dedicated professional services team will provide Bulletproof's channel partners and clients with consulting capabilities, including in agile and DevOps enablement, cloud infrastructure and automation, strategy and innovation, experience and marketplace, integration and API.
Bjorn Schliebitz, Bulletproof director of professional services, will manage the 30-strong team of consultants.
Schliebitz, who co-founded Pantha Corp, says Bulletproof is the first specialist provider in the Australian market to offer a complete suite of cloud services end to end, from initial strategy, consultation and design, to deployment and support of the final hybrid or public cloud solution.
Bulletproof says with Frost & Sullivan estimating the local cloud services market will reach a value of $4.5 billion by 2018, professional services will enable the company to tap further into the value being created by companies moving everything from web and back office workloads, applications, to entire data centre infrastructure into the cloud.
Anthony Woodward, Bulletproof co-founder and chief executive, says the professional services offering enables Bulletproof to engage with customers earlier in their cloud journey .
"It's estimated that only 10% of the computing workloads that can be implemented on cloud computing currently are, showing there's a potential for major companies to further move their back- and front-end infrastructure to the cloud," Woodward says.