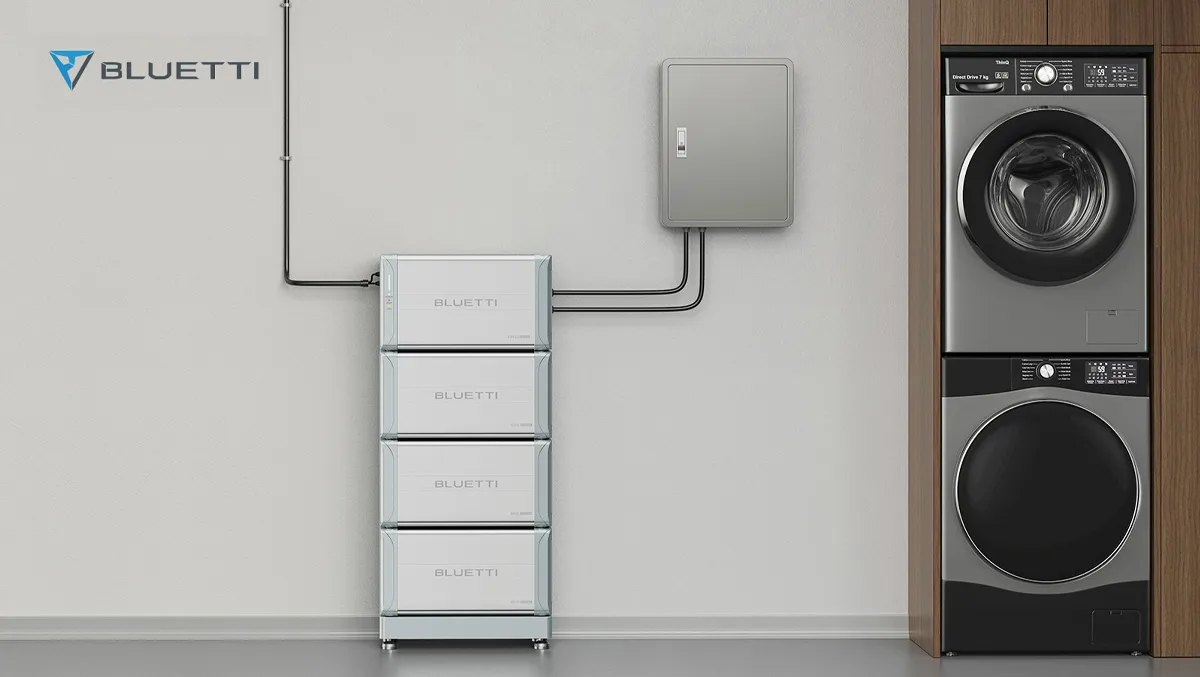 BLUETTI a game-changer in home backup power systems for Australia
In a move set to redefine home energy solutions, BLUETTI has announced the launch of its new EP760 Modular Home Backup Power System in Australia. Following the success of its EP600 model in Europe last year, the company is expanding its reach to meet the growing calls for a powerful and affordable home backup system in the Australian market.
A Closer Look at the EP760
The EP760 is not just another backup power system; it's a highly customizable solution designed to meet diverse energy needs. Similar to its predecessor, the EP760 system shares the same modular design and has a flexible capacity of 9.9kWh to 19.8kWh with B500 battery packs, the company stated. This allows users to tailor their home backup power according to their specific requirements.
Moreover, the system is capable of delivering up to 7,600W of single-phase power in grid or off-grid mode. Whether it's running household appliances like refrigerators and microwaves or charging electric vehicles, the EP760 promises to be a reliable power source. In case of power outages, the system takes less than ten milliseconds to switch from grid power to battery power, ensuring uninterrupted service.
Savings and Sustainability
One of the standout features of the EP760 is its ability to integrate seamlessly with existing or future solar systems, supporting up to 9,000W solar charging. This not only allows for stable and adequate solar power but also offers the possibility of selling excess solar power back to the utility, providing an additional income stream.
For those without a solar setup, the EP760 still offers significant benefits. Users can schedule its charge time during off-peak hours and use its stored, low-cost power during peak hours, thanks to the BLUETTI APP, which enables easy adjustment of energy settings.
Built to Last
When it comes to reliability, the EP760 is built with durability in mind. It is IP65 rated for excellent dust and water resistance and uses the safest LiFePO4 batteries, which have a lifespan of at least ten years. BLUETTI further backs this with a no-hassle 10-year warranty, giving users long-term peace of mind.
Easy Installation
Ease of installation is another advantage. The EP760 doesn't require you to rewire your entire home or change its design. It can be stacked vertically on the floor, making it a space-efficient choice suitable for both indoor and outdoor installation.
BLUETTI's commitment to promoting sustainability and green energy solutions continues to resonate as it aims to provide exceptional experiences for our homes while also contributing to a sustainable future for our planet.
With the EP760, BLUETTI is not just offering a product; it's offering a pathway to energy independence for Australian households. Say goodbye to power outages and high electricity bills, and say hello to the future of home energy solutions.
The price for the EP760 and two B500 battery packs is AUD $14,999, with debut pricing of $9,999.
For more information, potential buyers can visit BLUETTI's official website.