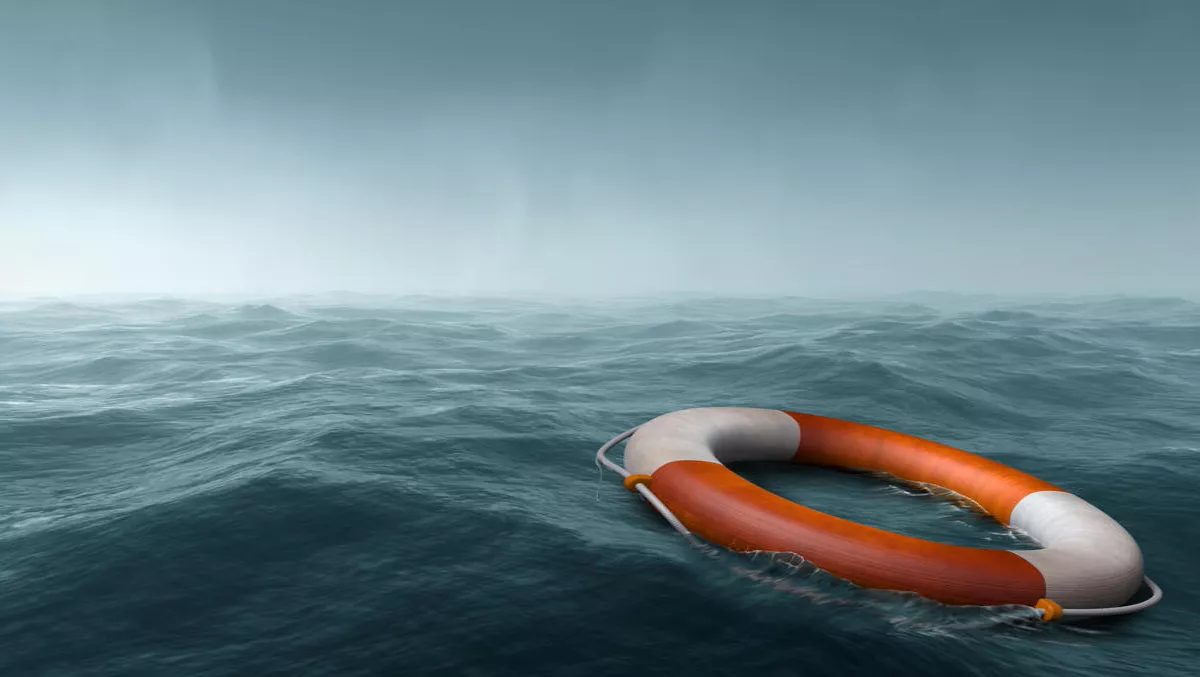 Blue Coat to the rescue: Symantec's declining revenue 'will end'
FYI, this story is more than a year old
Symantec's long eight-quarter stretch of revenue decline will come to an end in 3Q16, thanks to its acquisition of Blue Coat.
That's the word according to Jane Wright, principal analyst at TBR, who says the addition of Blue Coat's portfolio and leadership will enable Symantec to re-emerge as a stronger pure play security vendor by 2018.
"Symantec's revenue has been in decline since 3Q14, and 2Q16 was no exception with the security vendor's revenue falling 3% year-to-year to $884 million," says Wright.
"Symantec's enterprise security revenues, which contributed 54% of Symantec's 2Q16 revenue, were approximately flat at -0.2% year-to-year, slightly better than expected in the vendor's guidance as more customers adopted Symantec's relatively new Advanced Threat Protection (ATP) solution.
"Symantec's consumer security revenue declined 6%, although Symantec is adding new Wi-Fi and home Internet of Things (IoT) security options to maintain its presence in the consumer security market," she says.
Wright says despite revenue declines, Symantec's recent cost-cutting initiatives resulted in the vendor's operating profit rising 28% year-to-year to 12% of revenue. "TBR anticipates these initiatives, coupled with the addition of Blue Coat's portfolio that will extend Symantec's web and cloud security offerings, will result in operating margin improvements later in 2016 and enable Symantec to re-emerge as a stronger pure play security vendor by 2018," she explains.
According to Wright, Symantec's acquisition of Blue Coat holds the promise of a more modernised portfolio and stronger growth.
"Over the past three years, Symantec has endured many cost-cutting measures, including layoffs and infrastructure consolidation," says Wright.
"The revolving CEO position, coupled with headcount consolidation, led to inconsistent strategies that also negatively impacted Symantec's performance," she says.
Symantec set its course on a new path with its August acquisition of Blue Coat for $4.65 billion.
According to Wright, the joining of Blue Coat and Symantec will solve many of Symantec's existing portfolio and delivery problems.
"It will also introduce new leadership that TBR believes will bring more effective growth strategies to Symantec, as Greg Clark, CEO of Blue Coat, becomes Symantec's new CEO; and Michael Fey, Blue Coat's president and COO, becomes Symantec's new president and COO," she adds.
While Symantec has many new technologies, such as its ATP suite, most of Symantec's offerings including its widely deployed Symantec Endpoint Protection (SEP) are based on traditional security technologies, and therefore, the majority of its revenue comes from more traditional solutions.
However, Wright says the addition of Blue Coat will expand Symantec's portfolio with newer technologies in areas such as web security, analytics and cloud security including cloud access security brokerage (CASB).
"Further, many of Symantec's current solutions are delivered through traditional methods such as on-premises software licenses," she says.
"Blue Coat brings newer delivery capabilities and more progressive solution packaging methods, such as Security as a Service (SECaaS), which will enable Symantec to meet customer demand for more flexible security technology consumption," explains Wright.
Wright says the addition of Blue Coat solutions and customer base will provide an immediate, albeit inorganic, revenue increase.
"During the coming year, TBR expects the two vendors to move quickly to rationalise and integrate their portfolios and operations, and over time combine their sales and channel resources to earn larger deals that include Symantec and Blue Coat technologies," she explains.
"TBR expects Symantec's updated portfolio and newer delivery methods will help Symantec generate strong organic growth and re-emerge as one of the dominant vendors in security market by 2018.