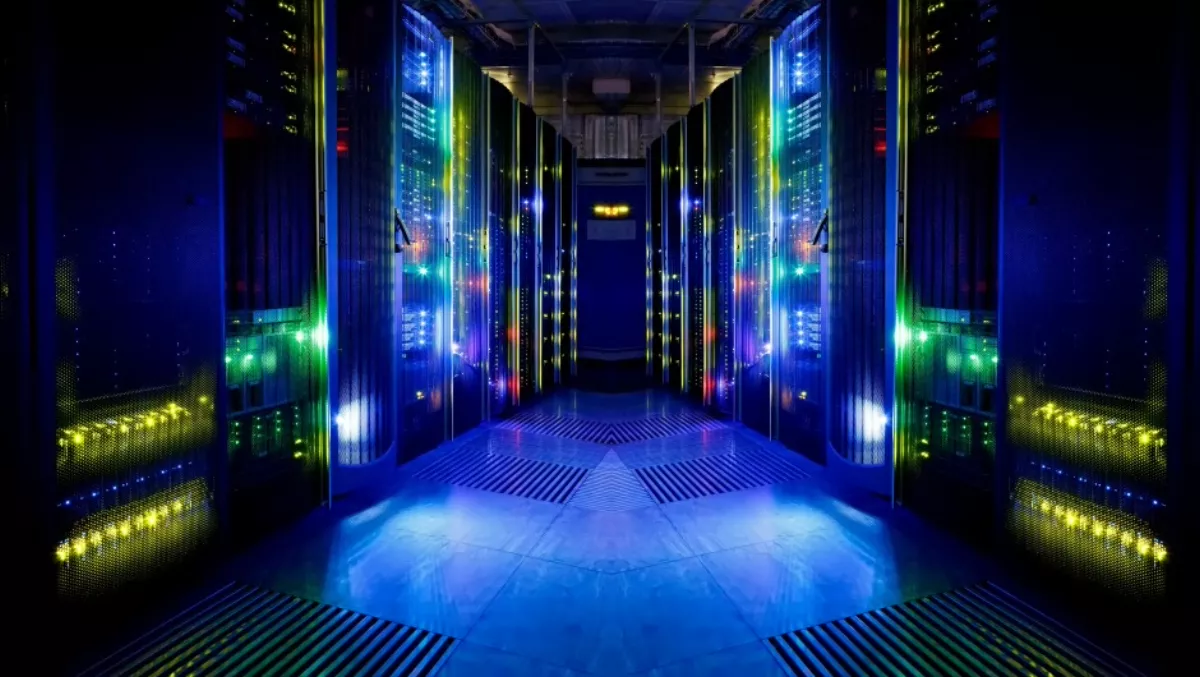 Bigtech to bring new bleeding edge data centre vendors to local resellers
FYI, this story is more than a year old
Nutanix will be the lynch pin for Exclusive Group's new data center transformation distribution business, BigTec Pacific, with the new distie bringing to market a range of new complementary vendors around the vendor.
Exclusive Group announced the launch of the BigTec business across Australia and New Zealand last week.
The distributor, which started in Exclusive Group's UK business four years ago, is focused on infrastructure opportunities which facilitate 'the new breed of web-scale applications and address the necessities of dynamic scaling, orchestration and management within a next generation software-defined data center'.
Dominic Whitehand, BigTec Pacific managing director, says the market for virtualised, software-defined web-scale IT data center offerings locally is 'huge', with the new business expected to account for 20% to 25% of Exclusive Networks' overall ANZ revenues within two years.
"Most analysts are predicting that this market, within five years, will be three times the size of the cyber security market," Whitehand says.
Given the high adoption of virtualised technology across Australia and New Zealand, Whitehand says he expects the local markets to be 'well inline' with those predictions.
"In an exploding market segment, BigTec was created to make sense of all the 'white noise' around SDN, NFV, web-scale IT, hyperconvergence and general virtualisation within the data center, including security, storage, data management and more, for the channel," Whitehand says.
"There are literally hundreds of new vendors and technologies flooding into the market, but nobody to date has put forward a cohesive reference architecture that interrelates, make sense and demonstrably works.
While Exclusive Networks has had a data center unit locally, with Nutanix and several other vendors in the stable, Whitehand says the launch of BigTec will see the full reference architecture, branding and BigTec approach available.
BigTec will be bringing six new vendors to market in Australia, and five in New Zealand.
While Whitehand declined to specify exactly which brands the distributor will carry locally, he did confirm that both vArmour – a segmented security vendor, and cloud data management vendor Rubrik will be among those launched locally.
Globally the distributor's partners also include Array Networks, Avi Networks, Nuage, Pluribus Networks, Silver Peak, Tegile, and VMTurbo.
"All of our vendors have a technology alliance with Nutanix and have joint solution briefs to outline how they work together," Whitehand says.
"Some also have additional technology alliances with each other," he adds.
"We start with Nutanix as the lynchpin and infrastructure piece, and then the abstraction layers from there are security, storage, software-defined WAN, cloud and open networking.
"All of these things inter-relate together but we're under no illusion that someone is going to transform their entire data center overnight.
"People have legacy infrastructure in place so they can't just flick a switch but somewhere in the stack there is always… an area where they have a problem and can start transforming their current infrastructure to the next generation.
Whitehand says cloud data management, segmented security, hyperconverged infrastructure, SDN and IoT are key areas of growth which BigTec hopes to tap.
"The solution stack for BigTec has new bleeding edge vendors that are directly addressing new segments," he says.
Whitehand says while BigTec is expected to appeal to Exclusive Networks' existing partners – particularly those already handling Nutanix – the distributor expects an influx of new partners as well.
"We're expecting a lot of new partners because of the style of the technology, the market and how its changing with open networking, SDN and that sort of thing.
"The market hasn't hit full reality stage yet. There are a lot of proof of concepts happening, a lot of talk and a lot of buzz about open networking, SDN, NFV and that kind of thing, but reality is going to hit big time in the next 12 to 18 months. What we're doing is really providing a bit of thought leadership and making sense of that white noise and all the new vendors being thrown in the market.
Whitehand says BigTec will add dedicated staff as needed in Exclusive Network's existing offices across the region. The business unit already has dedicated staff in Sydney and Melbourne with Exclusive Networks staff in the Brisbane, Perth and Auckland offices handling the BigTec solutions 'until such time as it makes sense to house new, dedicated BigTec resources in each location'.