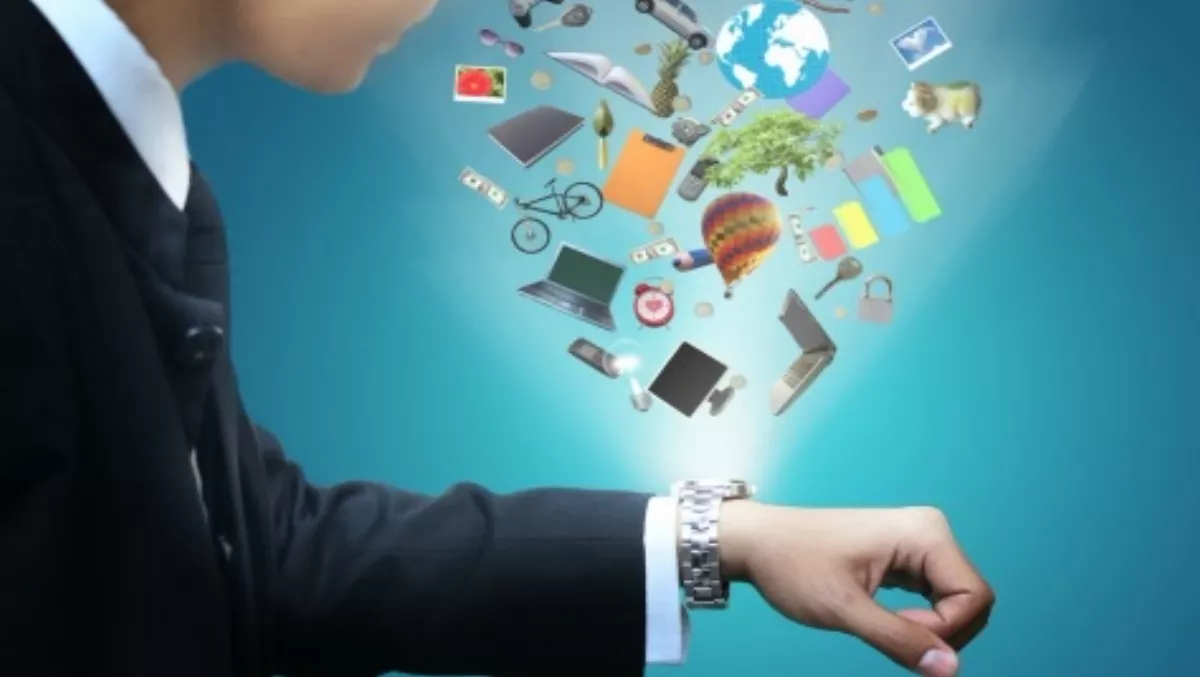 Big players upping the ante in smartwatch market
FYI, this story is more than a year old
The release of the Apple Watch is bringing the smart watch to a mainstream audience, and the 'big players' are expanding their product offerings to compete, according to various industry experts.
Smart watches are paired with smartphones using Bluetooth or Wi-Fi, or other types of communication technology such as near-field communication (NFC). According to industry specialists Tech Version, the global smart watches industry is anticipated to progress at a remarkable growth until 2020.
Tech Version says big market players are increasing their product offerings, and customised technology is driving growth.
"The smart watch market has grown in recent years owing to several big players such as Apple, Sony, and Samsung Electronics building up their product offerings," the company says.
It says many hardware manufacturers are entering the smart watch market and using pre-installed operating systems such as Android.
"Due to these factors, the smart watch market is witnessing strong growth. Furthermore, fall in prices, development of network infrastructure, and widespread internet penetration are among the factors driving market growth for smart watches."
Tech Version explains that mid-end and low-end smart watches hold the highest market share.
"Segmentation for the global smart watches market is based on price range, operating systems, and geography,' the company explains.
High-end smart watches (priced above US$250) held 17% of the market in 2013. This segment is anticipated to register strong growth during 2015-2017 owing to top companies such as Sony and Samsung introducing high-end smart watch models.
"Most manufacturers offer mid-end smart watches in the budget-friendly price range and the trend of using a smart watch as a companion device is driving the market for this range of smart watches," Tech Version says. "The entry of Chinese manufacturers into the market with mass produced smart watches in the low-end price range is expected to accelerate the market for this segment over the coming years."
Tech Version says the market is restrained by cost issues and low battery life.
"Market restraints for smart watches include reluctance to spend a significant amount on what is at best a companion device, and lack of awareness about the benefits of using wearable technology products," the firm explains. "Additionally, low battery life and its effects on the product's performance are expected to hamper market growth of smart watches."
However, owing to the intensification of commercial activities, product innovation and design development of mid-end and low-end smart watch models is expected to increase, it says.
Among the various operating systems, Tech Version says Android Wear smart watches have high demand due to numerous applications, continuous upgrades, and support from Google.
Among the geographical segments of the global smart watches market, North America had the largest industry share of 35%. The market's growth is attributed to the higher purchasing power, keen awareness and knowledge about technology, and health consciousness among end users in this region. Growing demand for smart watches in the Asia Pacific region, particularly from countries such as India, China, Japan, and Australia, is expected to propel market growth in these regions.
Related stories
Top stories