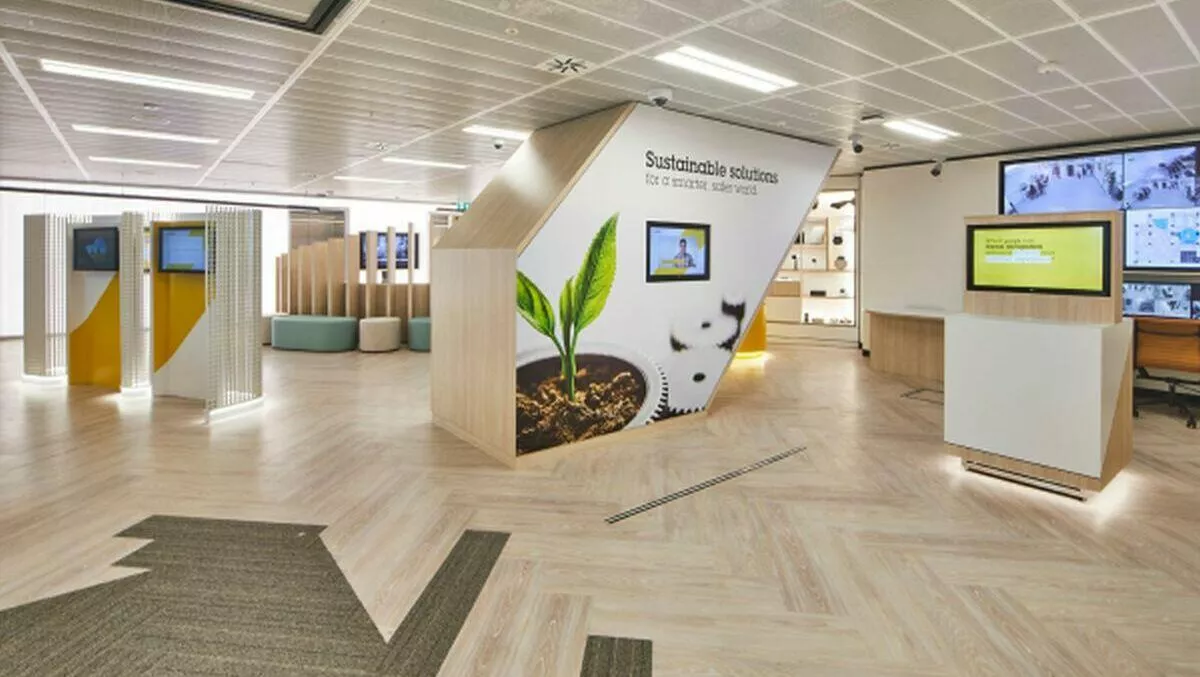 Axis Communications' Melbourne HQ wins interior corporate design award
Axis Communications' Melbourne headquarters has received an award for its interior design flair at the 2021 Melbourne Design Awards.
The building, located in Melbourne's Central Business District, picked up the Silver Award for interior corporate design, as presented by DRIVENxDesign.
Axis Communications is a vendor specialising in security cameras, audio and associated hardware. Earlier this year Axis Communications reshuffled its Asia Pacific territory, which resulted in the creation of a new Oceania region. The company's Oceania activities are supported by the Melbourne headquarters.
"The whole purpose of this major shift is to move all of our operations closer to the customer," Axis Communications regional director for Oceania, Wai King Wong, noted in March 2021.
"We will have more resources in the region, allowing us to offer more support to our customers, and provide faster response times right across the board."
Fast-forward to July 2021 and the company's efforts to improve its offices have paid off with the Silver Award for interior corporate design.
Axis Communications and partner Axiom Workspaces worked together to create the office space to feature several distinct work areas including open and closed-plan offices, meeting spaces for product demonstrations, and a solution hub that enables integrators and customers to get a hands-on experience with Axis and partner solutions.
The company points to a number of key changes within its organisational structure and states that the office space needs to be able to support the company's regional growth, particularly its people.
Axis states that its people strategy focuses on how individuals bring value to a team. It also focuses on helping employees to be equipped for collaboration, connection, and inclusion.
"The newly-designed office space represents those values and provides conditions for employees to thrive and be productive," the company states.
Wai King Wong, says the company took the time and effort to create an ideal space for partners, customers, and people.
"To win this prestigious award for it is testimony to that. We now have the space we need to provide real and tangible value to our organisation, from the wellbeing of employees through to the future-proof technology we require to help us move forward."
Wong adds that the company now has a world-class facility that has been built with sustainability in mind.
"Built with sustainable products and materials, low carbon footprint as well as minimal running costs. I am thrilled with the space, as I feel it will nurture individual growth, within an engaged and connected environment."
The office is due to launch 'once business conditions stabilise'.
Related stories
Top stories