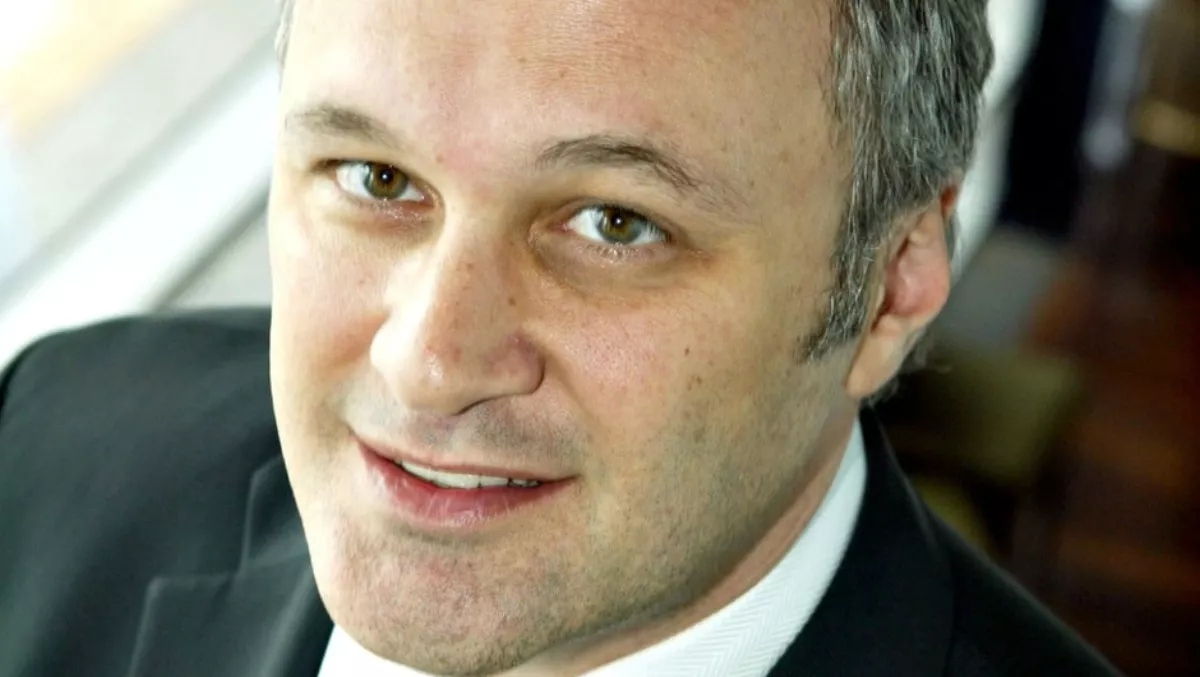 Avaya eyes smart cities initiatives as local growth soars
FYI, this story is more than a year old
Avaya's Australian and New Zealand businesses have ended their latest financial year with the 'strongest quarter in 12 quarters', as the company 'resets' its local operations and gears up for new growth.
Peter Chidiac, Avaya Australia and New Zealand managing director, says the company has had 'tremendous success' in the last few months across Australia and New Zealand.
"We have a company in Australia and New Zealand that is very much on a growth path," Chidiac says. "We have been re-energising everything we do in market, particularly our channel network.
The local 're-energisation' follows several years of the company resetting its own direction - including a move away from hardware to increasing software and services - in an age of digital transformation.
That change means the company has had to step up its local channel engagement, with Chidiac noting the ocmpany is working 'a lot closer' with channel to ensure 'they understand the new Avaya and where we're headed as an organisation, the products and the services we provide, particularly with the release of Equinox, Breeze and Oceana platforms that are designed for the digital age'.
Equinox, launched in October, is Avaya's new platform for business communications, which is customisable through the Breeze Client SDK by vertical industry or worker requirements, while Oceana, which launched in June, is a multi-touch customer engagement offering built on Breeze and includes Oceanalytics, a modular analytics and reporting platform.
"Our customers have driven us towards being agile and we have responded," Chidiac, who took over the role of ANZ boss in August, says. "We've driven towards delivering solutions to customers that they really have for some time wanted to deliver on our new platforms.
"We have large banks for example, we have large government departments, other organisations we are working with, that have been working with us for some time and now we are delivering on a lot of things they've had in plan for a long time.
Chidiac says Avaya has been working with customers to define their requirements as both the customers and Avaya go through 'this new digital transformation'.
"And now we're starting to deliver on that.
"All of this took some time because the customers are also on that digital transformation journey and we've been with them and these things take a bit of time to get going.
"But once they start moving - particularly with our new platforms - they can start to add new applications really quickly and effectively and get things out into the market, to their customers, to their network - a lot faster. And that's what we're seeing.
Chidiac says Avaya is seeing a lot of interest in its offerings from the healthcare, financial services and smart cities markets - with smart cities one of the company's 'big initiatives' currently and an area he believes offers 'significant' opportunities for channel partners.
Chidiac says Avaya is working with 'a lot' of organisations across Australia and New Zealand, both local government organisations and industry, to develop everything from open networking, software defined networking infrastructure through to applications that connect IoT and people in smart cities.
"Our role is to work collaboratively with organisations that are driving initiatives for smart cities. We are involving our partners in these discussions.
He says Avaya is working closely with a number of partners.
"Most of our partners are system integrators across the board and they not only integrate what we do, but they also integrate other components that are required for building smart cities.
"It is very much a hand in glove approach where we are working closely to flesh out how we can work with a smart city initiatve to bring the complete solution together because while we provide a very strong technology stack, there are other elements to smart cities," he says.
"It's quite a significant opportunity [for channel]," he says of smart cities.
"If you look at the various components that make up smart cities, there are so many organisations that could be involved in it right across the board.
"From our side it is providing underlying fabrics and unified communications across smart cities so organisations and local communities can all talk to each other in a smart city environment and be on video calls or chat or all of these things.
"The opportunity is quite significant and certainly with our solutions and our partners we're trying to stay abreast of this and work out ways we can work very closely together.