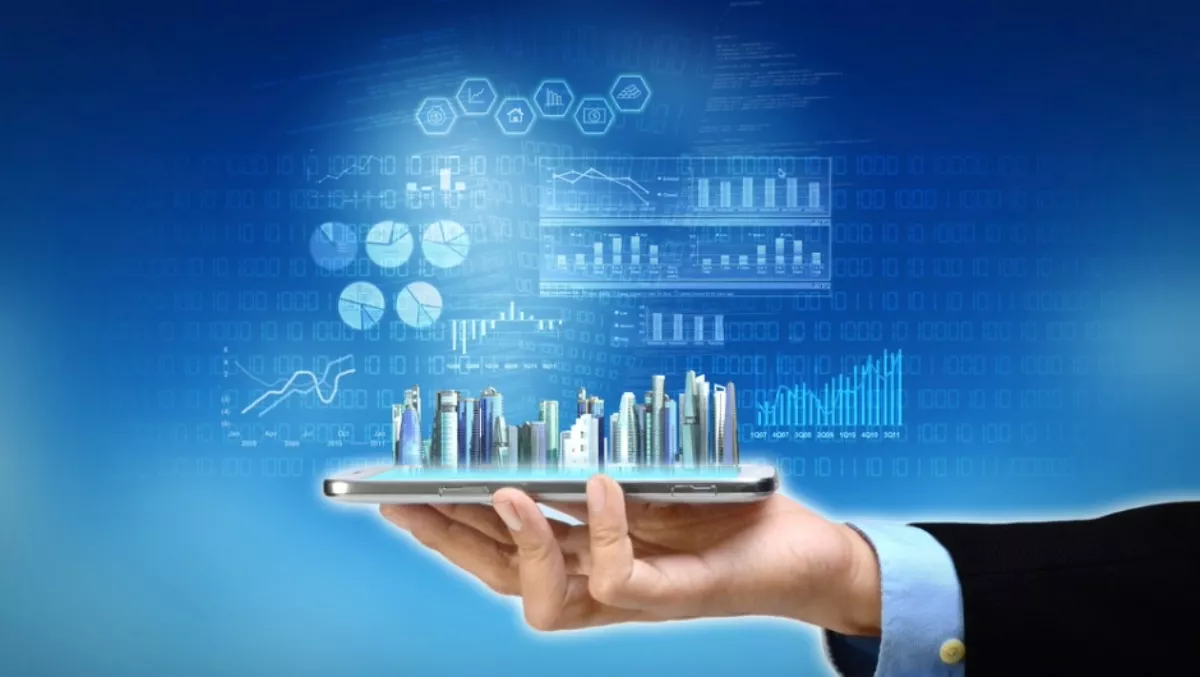 Australian UC market shaken up by disruptive technologies
FYI, this story is more than a year old
The Australian Unified Communications (UC) market is set to undergo significant change as an emerging class of start-ups in the areas of voice, video and messaging become a disruptive force, according to Frost - Sullivan.
Australia's mature, on-premise Unified Communications (UC) market experienced growth of 3.6% over 2013 to 2014, contributed largely by revenue increases from contact centre solutions and conferencing. The main applications that contributed to growth were IP telephony and email.
As on-premise UC solutions loses out on account of the capital intensive equipment and infrastructure it requires, Frost - Sullivan expects organisations to gradually deploy a combination of on-premise solutions and hosted, managed and cloud based UC solutions.
Frost - Sullivan's new report, Australian Unified Communications (UC) Market 2015, forecasts that with hosted, managed and cloud based UC solutions gaining preference, the on-premise UC market will decline at a CAGR of -0.9% from 2015 to 2021, with a decline rate of -1.3% in 2021.
IP telephony, IM/Presence and Conferencing and Collaboration solutions will remain the largest applications in the overall UC market, Frost - Sullivan says.
Instead of using email, SMS or voice, workers are using IM platforms as a communication channel. Many large and medium sized organisations have set up WhatsApp's groups to communicate and small and medium businesses use OTT applications that bypass telcos for free voice communications, says Wonjae Shim, Frost - Sullivan research analyst ICT Practice ANZ.
"Enterprise messaging platforms will become the new primary interaction channel for enterprise users. Similar to consumer messaging platforms like WhatsApp, WeChat and Line revolutionising the messaging market over the last five years, IM is expected to become a critical communication tool in enterprises.
"Frost - Sullivan expects emerging enterprise messaging platforms, such as Slack, Atlassian's HipChat and Soma, to make an impact in the messaging, IM and collaboration market amongst SMBs," Shim says.
Skype for Business is expanding its capabilities as a UC platform to address conferencing, collaboration, IM and voice communications.
The highest adoption rates are from the corporate, government, education and medical sectors and the customer base now includes traditional UC vendor customers, which use Cisco, Avaya and Alcatel-Lucent, as well as users of other Microsoft products.
Microsoft has made a number of key wins in the BFSI, healthcare and public sector, demonstrating its growing strength in this area, according to Frost - Sullivan.
Audrey William, Frost - Sullivan head of ICT Research ANZ, says UC applications where revenues declined the most over the past three years are video conferencing and collaboration.
Traditional vendors in video infrastructure and end-points, such as Cisco and Polycom, have been most affected by the market slowdown, William says.
"However, the introduction of a multicontroller unit or a video bridge, and its ability to integrate endpoints from different vendors, is driving new avenues of growth.
"Through deploying managed video services, or using self-service video conferencing solutions, companies are realising the benefits of saving on business travel and increasing productivity through greater collaboration and utilisation of remote workers. The most notable providers of the software-based video bridge are Acano and Pexip.
"Cisco's recent announcement of its intended acquisition of Acano will allow Cisco the ability to integrate a wide number of endpoints and strengthen its position in the video and collaboration markets," explained William.
Cisco, Microsoft and Avaya dominate Australia's UC market with a combined market share of 49.1%. In 2014, Cisco and Microsoft recorded minor revenue increases, while Avaya recorded a minor decline in revenue. Other active market players are Alcatel-Lucent, Mitel, NEC and Shoretel, as well as upcoming UC players such as Interactive Intelligence, according to the analysts.
Established service providers in the Australian UC market are Telstra, Dimension Data, Optus and UXC Connect and these channel partners have the largest presence with proven deployment capabilities over several verticals.
"Telcos are able to be competitive in providing hosted, cloud and managed service offerings due to their ability to provide carrier services and wireless network services. They are also investing in areas such as IoT to increase dominance across the entire ICT landscape," says William.
Other emerging competitors in the channel market include systems integrators; namely Generation-e, Icomm, Modality and Kloud.
These integrators specialise in providing integration services for Microsoft UC solutions, endorsing the traction Skype for Business is gaining amongst vendors, channels and enterprise customers.
UC solutions form the foundation for many enterprises' future way of working and organisations are beginning to think about an 'Office of the Future', Frost - Sullivan says.
The four main pillars in the Office of the Future - UC, Mobility, Wearables/IoT and Physical Workspace Design are merging to shape how enterprises and employees will communicate and collaborate in the future.
Frost - Sullivan sees UC at the centre of this transition as while new technologies emerge, communication and collaboration will always be a critical requirement for businesses.
As the market is impacted by disruptive technologies, UC solutions will evolve to stay relevant in order to service the core need for enterprise communications within all organisations, according to the analysts.