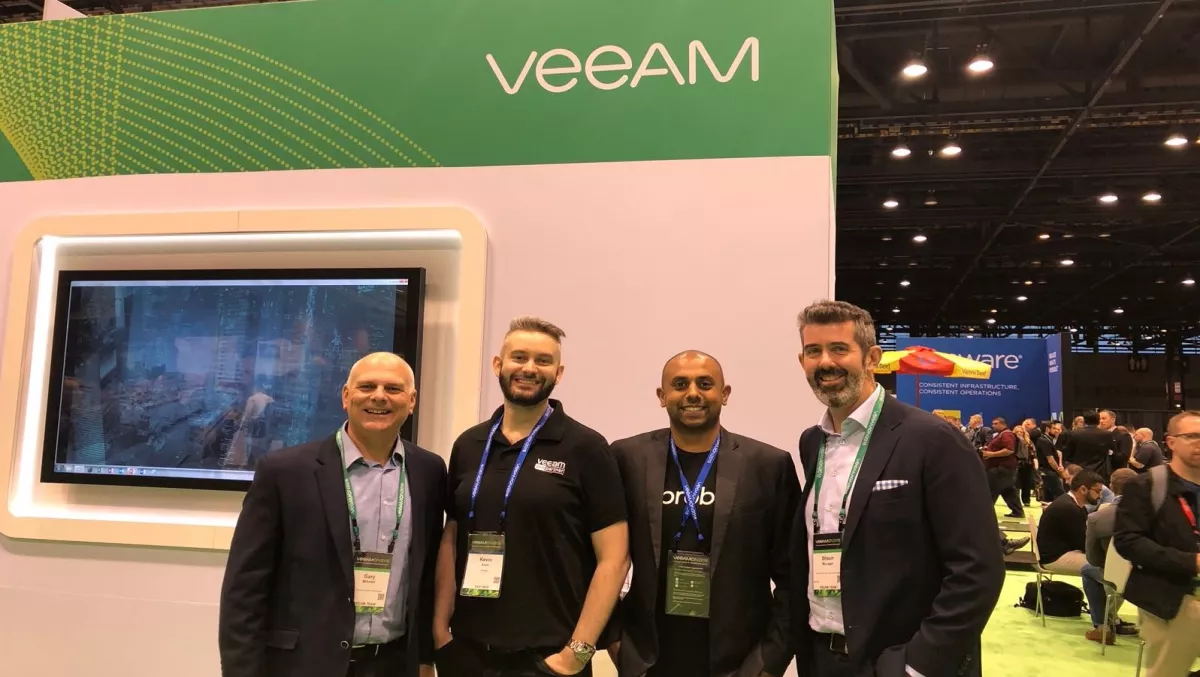 Aussie-based Probax among the winners of Veeam's 2018 innovation awards
FYI, this story is more than a year old
Veeam has officially announced the winners of its inaugural Veeam Innovation Awards at VeeamON, the company's fourth annual user and partner conference currently taking place in Chicago.
The awards celebrate enterprise organisations, partners, and Veeam Cloud - Service Providers (VCSPs) who have used the company's Hyper-Availability Platform - most often utilising open APIs and orchestration - to deliver 'innovative solutions at scale'.
Among the award winners is Aussie-based Probax, who provide backup and business continuity solutions catering specifically to managed service providers and system integrators.
The company picked an innovation award for their Honeycomb VTL (Virtual Tape Library / Archive-as-a-Service) solution, which provides automatic archiving of GFS restore points, including air-gapping and setting minimum expiry times.
Speaking about their award win, Probax founder and CTO Kevin Allan says, "We are incredibly honoured to be receiving an innovation award from a company who itself continues to be the leading innovator for data protection and availability.
"Our long-standing partnership with Veeam is an example of true collaboration and it has helped our business grow exponentially.
Also amongst recipients is global cloud service provider iland, who recently announced a local expansion with the launch of its secure cloud services from the NEXTDC S1 data center in Macquarie Park, Sydney.
Veeam recognised iland for its Catalyst solution, which the company describes as an offering that provides 'rich assessments of storage requirements, latency considerations, and other key metrics that enable customers to be successful with Veeam+iland solutions including cloud storage, backup services, and turnkey DRaaS'.
Dante Orsini, iland SVP of business development says, "We are thrilled to receive the Veeam Innovation Award in recognition of our commitment to helping Veeam's customers and partners embrace the potential of the cloud.
"At iland, innovation is in our DNA and we continue to invest in the development of solutions that enable the transformation of enterprises of all sizes."
Rounding out the list of award winners is Merrimac solutions and SIS, who are both US-based organisations.
Merrimac has been tapped for the development of web-based and mobile analytics dashboards and reports to better inform both its own NOC as well as customers who require quick access to status conditions related to backup and replication.
Meanwhile, SIS was honoured for the development of a solution that integrates with and automates restoration of Cloud Connect backups into vCloud Director to provide recovery-on-demand.
Speaking about the awards, Veaam vice president of product strategy Danny Allan says the recognised companies have driven significant business outcomes through their unique utilization of Veeams hyper-availability platform.
"These organisations have unlocked incremental business value and agility by accelerating innovation, improving operational efficiencies, and helping them manage the hyper-criticality, sprawl and growth of data at massive scale," he says.
"If you have robust data movers, a control plane, and actionable instrumentation, there is almost no data-related problem that you can't say 'yes' to with an extensible API-driven Veeam Hyper-Availability Platform and its orchestration engine, and these companies are great examples of how to deliver true innovation.
"We're excited to see such innovation and creative thinking and can't wait to see what they and other innovators do next as our platform continues to expand and evolve," Allan concludes.