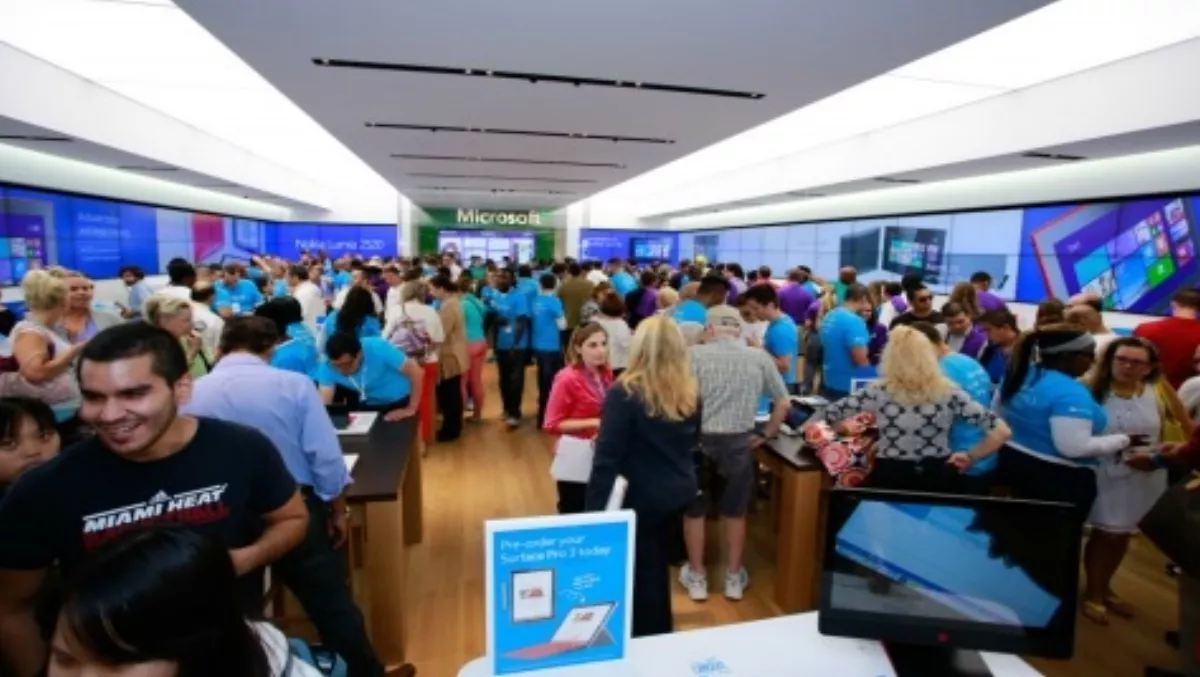 Aussie Aussie Aussie: Microsoft to open flagship shop in Sydney
FYI, this story is more than a year old
Microsoft has announced it has chosen Sydney for its first flagship store outside of the United States, just down the road from Apple's flagship store.
Located at Westfield Sydney on Pitt Street Mall, the store will provide Microsoft customers with the same products and services as the company's overseas and online stores.
Pip Marlow, managing director for Microsoft Australia, says the Sydney store will provide customers with "an opportunity to experience the best of Microsoft products like Windows PCs, Surface devices, Windows Phones, Xbox One, Office and more in an innovative and vibrant setting."
The store will feature the Microsoft Answer Desk for questions, troubleshooting, repairs and support for all Microsoft software and hardware.
"But this will be much more than a store," Marlow says. "It will embody the world class innovation that you have come to expect from Microsoft and be a space where consumers – from teens who love gaming to parents who want to ensure their families are safe online, to small business owners looking for guidance – can visit and learn how to make the most of their technology, so they can make the most of every moment."
Marlow says Microsoft is committed to being 'part of the fabric' of the local community. "We will regularly donate volunteer hours, host community events, offer training workshops, support science, technology, engineering, and mathematics (STEM) education and build deeper relationships with our customers, one person at a time," she says.
"The space will be as much a place for engaging experiences as it is a retail store. It will complement our excellent retail partner network and be a natural extension of our existing online store."
This is a significant development for the Microsoft business locally as well as globally and is the latest in a series of Microsoft investments in Australia.
The company opened Microsoft Australia Azure Geos in October last year, and earlier this year it bought Office 365 and Dynamics CRM Online to Microsoft's local data centers.
Recently the company opened another Microsoft Innovation Centre in South Australia.
Microsoft currently has more than 110 physical stores in the U.S., Canada and Puerto Rico, 17 store-in-store locations in China, and online stores in 189 countries.
An official opening date has not yet been confirmed.
Related stories
Top stories